The foster parents of a Wales teen convicted of murdering his 5-year-old half-brother, Logan Mwangi, say they warned social services that the teen wanted to kill the little boy weeks before the child died.
The elderly South couple, who, according to DailyMail, have fostered 80 children, said the 14-year-old was "far and away" the worst child they fostered. He routinely bullied and victimized younger and vulnerable children.
As CrimeOnline previously reported, Angharad Williamson, 30, her boyfriend, John Cole, 40, and the unnamed 14-year-old boy who lived in the family home were convicted last week of first-degree murder and related charges in connection with Logan's death. The trio had been on trial for weeks at the Cardiff court in Wales
During previous testimony, the prosecution laid out the gruesome injuries a medical examiner found on the boy's body. In addition to numerous cuts and external wounds, Logan's liver was torn and his small bowel was torn from his intestines.
The 14-year-old landed several blows on the young boy days before he was found dead in a nearby river, including sweeping his legs and slamming the child's face into the ground.
The teen's foster parents said that signs of trouble were there long before Logan's death. He's been described as having a "cruel streak," according to the outlet. He once harmed a neighbor's dog and stomped on a young girl's toes after she had a foot operation, the foster parents said.
"He had a cruel streak in him,' the foster mother reportedly said. "I don't think he was tough with people older than him but he would go for the weak and vulnerable. Children or animals it didn't matter."
"He would shadowbox – throwing punches up to my husband, never hitting him but coming close. He has a heart condition but the boy would wind him up and just boxing terms like uppercut. It wasn't very nice to have that going on in your own home."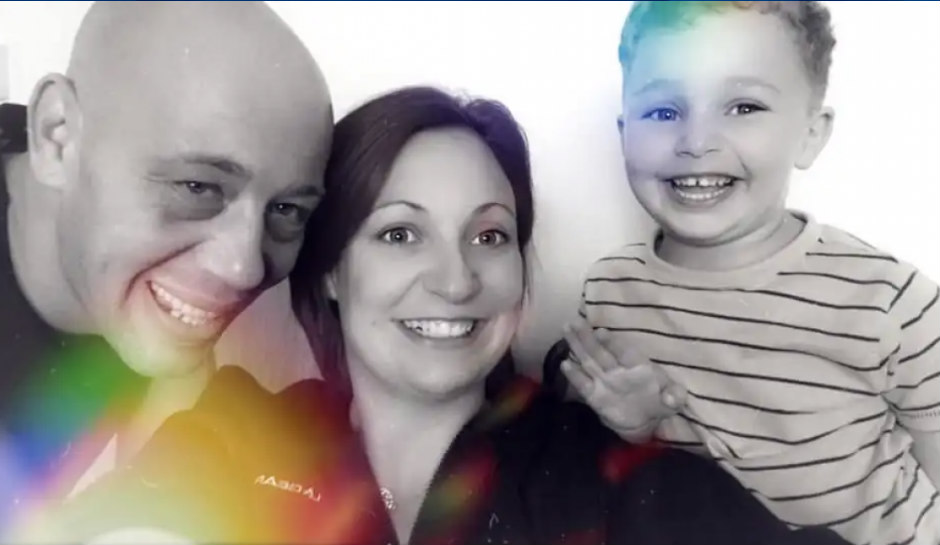 Logan's Death
On the day she reported her son missing, Williamson claimed she woke up to find Logan gone from the home in July 2021, and added, "my back gate is open."
"He can't be on his own, there's no parent with him; he must be scared," Williamson told a 999 dispatcher while reporting the boy missing.
Investigators said the 999 call was a ruse to throw off the truth that Williamson, the 14-year-old, and Cole murdered Logan while he was quarantined with the Covid-19 virus and unable to go outside or see anyone.
Police found Logan shortly after the 999 call. He was wearing mismatched pajamas and lying deceased in a river, BBC reports. Prosecutor Caroline Rees QC said the child had "significant injuries to his internal organs and his brain which caused his death."
"The prosecution's case is that Logan was murdered and each of these three defendants played their part in the killing of that five-year-old child," Rees said during the trial.
The victim was taken to the Princess of Wales Hospital, where a pathologist said he had injuries "so extreme you would expect to find them as a result of a fall from a great height or a high-velocity road traffic accident."
Although he was found in a river, medical experts testified that there is no evidence that the boy drowned.
According to forensic pathologist Dr. John Williams, Logan had 56 external injuries across his body. Williams testified for the prosecution that Logan likely didn't die immediately following the abuse, and could have stayed alive for hours.
"The features would dictate that death has not occurred immediately and that the injuries have not been sustained following death." Dr. Williams said, adding that the internal injuries indicated that the child had been kicked or beat violently.
Williams also testified that the victim had "extensive deep scalp bruising over the back of the head" which was "consistent with blunt force injuries." Logan's cause of death was listed as homicide through blunt force trauma.
"Logan was the sweetest and most beautiful boy. The world is a colder and darker place without his warm smile and the happy energy," Logan's father, Ben Mwangi, said when the trial concluded.
"I loved him so much and I have to live my life knowing that I will never get to see him grow up to be the wonderful man he would have been."
Sentencing for the trio is pending. Check back for updates.
For the latest true crime and justice news, subscribe to the 'Crime Stories with Nancy Grace' podcast. Listen to our latest episode below. 
Join Nancy Grace for her new online video series designed to help you protect what you love most — your children.
[Feature Photo: Handout]