The reward for information leading to 5-year-old Washington girl, Oakley Carlson, has passed $20,000 this week, according to The Chronicle.
Oakley's former foster mom, Jamie Jo Hiles, has been selling T-shirts and hosting fundraisers in an attempt to increase the reward fund, which happened thanks to Light the Way Missing Persons Advocacy Project, which added to the growing reward fund.
"I really am hopeful that more people will kind of hear about it and look into it and realize money does talk," Hiles told Fox 13. "If people know something, but they've been afraid to tell someone about it, it's worth talking to someone about."
As CrimeOnline previously reported, neighbors of the birth family said last year they have not seen Oakley "in quite some time." One person in the Oakville neighborhood said that it had been so long since Oakley was seen that the school bus eventually stopped coming to pick her up.
Oakley was reported missing after deputies arrived at her family's home on December 6, 2021, to perform a welfare check, at the request of Oakville Elementary School Principal, Jessica Swift.
Swift said the first time she noticed something odd was when she brought supplies to Oakley's parents, Jordan Bowers and Andrew Carlson, in December 2021, following a house fire that destroyed a lot of their belongings.
"Jordan had let us know that there was a fire so I had gone out to check on them and offer support and drop off supplies from the school right after the fire," Swift told News Nation.
"I saw all the other kids running around and playing and I didn't see Oakley and I thought it was a little odd. I asked where she was and they told me that she was in her room in time out."
Two weeks later, Swift returned to the home and again, didn't see Oakley. Later, Oakley's 6-year-old sister went to Swift's home for a playdate with Swift's daughter, and that's when Swift learned that Oakley had not been seen in a while.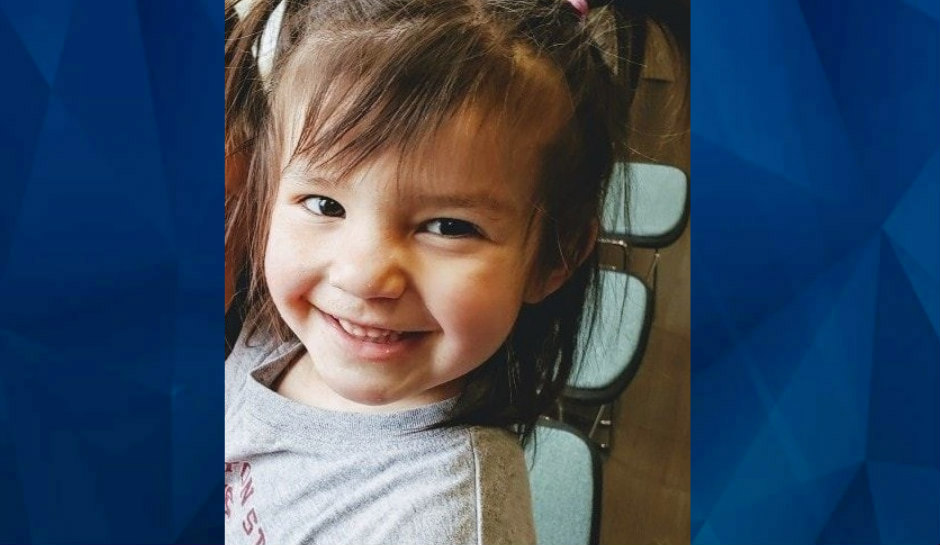 "On a playdate with my daughter and Oakley's sister, I asked questions about Oakley," Swift told News Nation. "And it came out over the course of those questions that Oakley wasn't living with them anymore. I can't describe the feeling I had at that moment, sitting on that couch with that little girl when she said that."
Swift said she immediately contacted Grays Harbor police and made a report. When police searched the home, they saw no sign of Oakley having ever been there. The birth parents have both denied knowing what happened to Oakley.
Hiles provided Fox Digital News with a number of emails sent to social services, expressing concern over Oakley's placement back with her parents. The emails described why they were worried for Oakley's safety and how they wanted to continue to care for her.
"I had a lot of bitterness towards it because it was hard for me to understand why they could not have just realized that Oakley was best off with this," she said. "Unfortunately with foster care, the minute you start getting your act together, then you are OK to get your children back."
Hines claimed that not only did the birth parents feed Oakley junk food, but they were also violent to each other and failed to report their house fire to police.
"The upstairs caught fire and the parents 'couldn't find their phones' to call 911, so instead, they fought the fires themselves (for hours per the GoFundMe) and then didn't report the fire for two weeks," Hines wrote in an email to DCYF on November 18, 2021.
"While I am not an investigator, I find this odd and very dangerous."
Jordan Bowers and Andrew Carlson/Police Handout
Meanwhile, Oakley's birth parents remain behind bars on unrelated charges. Earlier this year Jordan Bowers was sentenced to 20 months in jail after pleading guilty to withholding medication from their 6-year-old daughter. Andrew Carlson was sentenced to a year in prison for charges involving the same daughter.
No one has been charged with Oakley's disappearance.
Anyone with information on the case should contact the Grays Harbor Sheriff's Office at 360-533-8765 or send a tip to Crime Stoppers at 1-800-222-TIPS (8477).
For the latest true crime and justice news, subscribe to the 'Crime Stories with Nancy Grace' podcast.  
Join Nancy Grace for her new online video series designed to help you protect what you love most – your children.
[Feature Photo: Oakley Carlson/Handout]