New details are emerging about the 18-year-old Texas teen who opened fire Tuesday at Robb Elementary School in Uvalde, killing 19 children
According to the Daily Beast, multiple people have described 18-year-old Salvador Ramos as a "quiet" teen once bullied for his speech impediment, but a woman who he worked with at a Wendy's restaurant said that the killer also had an aggressive side to him.
"He would be very rude towards the girls sometimes, and one of the cooks, threatening them by asking, 'Do you know who I am?' And he would also send inappropriate texts to the ladies," the former co-worker said.
"At the park, there'd be videos of him trying to fight people with boxing gloves. He'd take them around with him."
Santos Valdez Jr., who identified himself as a former friend of Ramos told The Washington Post that he was once good friends with Ramos until his behavior started to "deteriorate."
During one particular incident, according to Valdez Jr., Ramos cut his own face with a knife "just for fun."
Valdez Jr. added that he messaged Ramos on Instagram a few hours before the massacre but didn't receive a reply. It's unclear what Valdez Jr. said in the messages.
Another friend told The Washington Post that Ramos used to egg people's houses and shoot at random people with a BB gun while in a car.
Incessant bullying was apparently an issue for the teen killer, according to another friend, Stephen Garcia, who said he was best friends with Ramos in middle school.
"He would get bullied hard, like bullied by a lot of people," Garcia said. "Over social media, over gaming, over everything…He was the nicest kid, the most shyest kid. He just needed to break out of his shell."
Eventually, Ramos stopped going to school and started wearing black clothing and military boots, Garcia said.
"He just started being a different person," Garcia said. "He kept getting worse and worse, and I don't even know."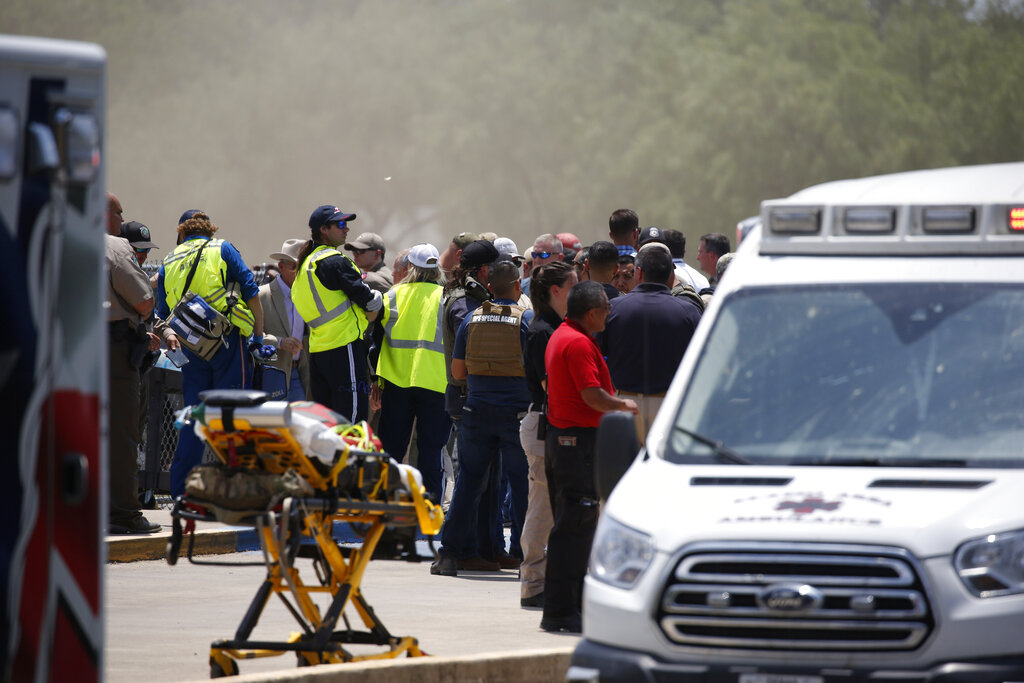 As CrimeOnline previously reported, at least 20 people — 18 of them second-, third-, and fourth-graders — were killed Tuesday morning when Ramos opened fire in an elementary school just two days before the end of the school year.
State police told KENS that two adults were dead — a teacher at Robb Elementary School and the gunman. State Senator Roland Gutierrez of San Antonio, however, told the Associated Press that three adults were dead. Federal law enforcement sources told the AP the death toll was expected to rise.
Law enforcement sources not authorized to speak publicly told the AP that a Border Patrol agent was in the area when the shooting started and rushed into the school without waiting for backup. The agent, who was wounded, shot and killed the gunman, who was behind a barricade.
KSAT reported that one of the slain teachers has been identified — Eva Mireles, a 17-year veteran of the school district. Her aunt issued a statement about the "tragic senseless shooting":
Eva MIreles/handout

"I'm furious that these shooting continue, these children are innocent, rifles should not be easily available to all. This is a my hometown a small community of less then 20,000. I never imagined this would happen to especially to loved ones. not all the facts have been released yet all we can do is pray hard for our country, state, schools and especially the families of all."
It's not clear how many people were injured. Earlier in the day, Uvalde Memorial Hospital said that 15 people were transported there, and two were pronounced dead on arrival. Two other patients were reported to be in critical condition at University Hospital in San Antonio — a 65-year-old woman and a 10-year-old child.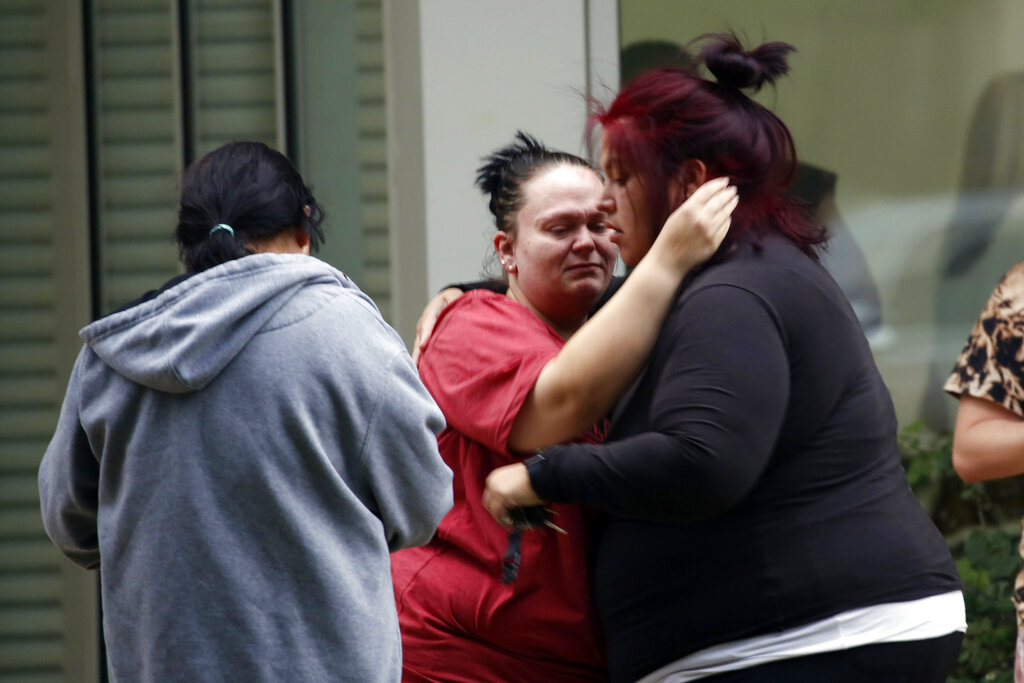 School officials held two news conferences after the shooting but provided little information and took no questions.
Uvalde Consolidated Independent School District Police Chief Pete Arredondo told reporters that "the intruder is deceased, and we are not looking for anyone else."
Multiple agencies — federal, state, and local — responded to Robb Elementary School just after 11:30 a.m. Tuesday morning on reports of the shooting. Ramos is believed to have been shot and killed by law enforcement, Abbott said.
CISD Superintendent Hal Harrell said that the school district would provide grief counseling and other support beginning at 10 a.m. Wednesday at the city's civic center. The district's schools have been closed for the year, he said, and all school activities have been postponed.
"This was a tragic and senseless event," he said. "My heart was broke today."
Uvalde is a small town about 80 miles from San Antonio. Nearly 75 percent of its population is Hispanic. Robb Elementary has about 600 students, all second, third, and fourth graders.
For the latest true crime and justice news, subscribe to the 'Crime Stories with Nancy Grace' podcast.
[Featured image: Salvador Ramos/Instagram]