CrimeOnline's Nancy Grace says the maid of South Carolina attorney, Alex Murdaugh, had an "interesting way" of falling to hear death in 2018, in a case that has been opened amid the investigation into the deaths of Murdaugh's family members.
As CrimeOnline previously reported, South Carolina investigators have asked permission to exhume the body of disgraced attorney Alex Murdaugh's longtime housekeeper, who died after allegedly falling down the stairs at the Murdaughs' Colleton County home four years ago.
Investigators want to conduct an autopsy, which was not done in 2018 when Satterfield's death was listed as natural.
Members of the Murdaugh family made multiple 911 calls when Satterfield fell, telling dispatchers that she tripped while walking up the stairs and fell, striking her head. Satterfield was in a hospital for several weeks before she died from her injuries.
"That's an interesting way to put it," Grace to Fox News Digital on Thursday morning, referring to Satterfield's untimely fall.
SLED opened an investigation in to Satterfield's death last September, on the same day her family filed a lawsuit claiming that they never received the payout from a wrongful death suit settled with Alex Murdaugh. The Satterfield case became part of the multi-million dollar fraud case against Murdaugh, who is also a "person of interest" in the murder of his wife and son a year ago.
"I wouldn't get near that place with a 10-foot pole," Grace said, referring to the Murdaugh home. "You just keel over and die!"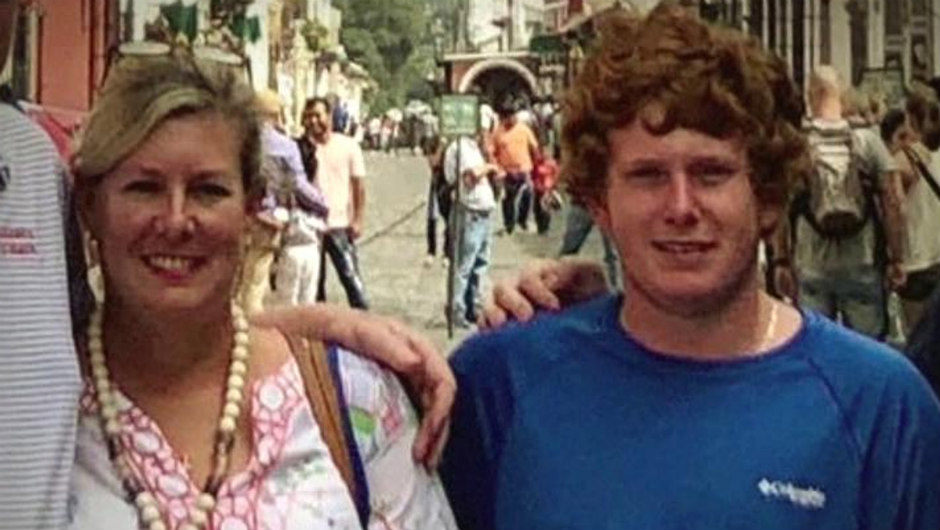 The Satterfields also sued Murdaugh's former law firm – Peters, Murdaugh, Pakre, Eltzroth, and Detrick (a law firm founded by Murdaugh's great grandfather), which settled with the family last fall.
"Coming to learn what they've learned subsequently about Alex and the way their matters were handled, there's reason to question everything and it is unusual and unsatisfying that when the coroner investigation opened up, it was just immediately closed and ruled a natural death," Richter said.
Intense scrutiny on Alex Murdaugh began last June when his wife Maggie and youngest son Paul were shot to death at the family's hunting lodge. At the time, Paul Murdaugh was awaiting trial on a drunk boating charge.
The younger Murdaugh crashed into a bridge piling, killing one of his passengers, 18-year-old Mallory Beach. Investigators are now looking into whether Alex Murdaugh interfered in the initial investigation into the crash, and he was hit by a wrongful death suit from Beach's family, who accused him of knowingly allowing Paul Murdaugh to drive his boat drunk.
After the shooting, Murdaugh's fortunes began spiraling downhill. On September 3, Murdaugh called 911 to report he'd been shot on a rural road in South Carolina. The day before, he was forced out of the family law firm over allegations that he misappropriated funds. Two days after the shooting he announced he was entering a drug rehabilitation facility.
The investigation into the shooting charged Murdaugh with a "suicide for hire" plot, in which he hired an ex-client to kill him so his surviving son could get a $10 million insurance payout. Then in October, he was arrested for allegedly stealing $4.3 million from the Satterfield estate, and multiple other charges followed — to date, more than 70 financial fraud charges have been filed against him.
Murdaugh remains in jail on a $7 million bond.
Read more from CrimeOnline on the Murdaugh case.
For the latest true crime and justice news, subscribe to the 'Crime Stories with Nancy Grace' podcast.
[Feature Photo: Alex Murdaugh makes his way towards the defense desk at the beginning of his bond hearing in the Richland Judicial Center in Columbia, S.C., Tuesday, Oct. 19, 2021. A judge in South Carolina denied bond for attorney Alex Murdaugh on the second set of charges he has faced since finding his wife and son dead last June. (AP Photo/Lewis M. Levine, Pool)]
Additional reporting by KC Wildmoon