Friends of slain college student Kristin Smart testified Monday that alleged murderer Paul Flores had a strange obsession with Smart before she vanished from California Polytechnic State University in 1996.
Flores, who attended school at college with 19-year-old Smart, stands accused of her murder. Flores' father, Ruben, 81, is facing charges of helping his son hide Smart's body.
Both suspects were arrested in 2021 after investigators searched Ruben Flores' home multiple times. Investigators believe Paul Flores killed Smart at the college before hiding her body under Ruben's shed. Smart's remains have never been found.
The Tribune reports that fellow student Steven Fleming testified Monday at the Montgomery County Superior Court that Paul Flores made other students feel "weirded out" by his strange behavior.
"Everyone in the dorms, they were weirded out by Paul," Fleming said Monday.
Fleming recalled one particular incident in which Flores was standing a few feet inside the doorway of Smart's room, while Smart, who looked uncomfortable, stood over her desk.
"He was between her and the only escape route," Fleming said.
Another fellow student, Teschendorf, née Calvin, who was Smart's roommate, also testified Monday, adding that it was unlike Smart to disappear for days without contact.
The pair lived together as dorm mates for around three months, Teschendorf said, but Smart had never left without checking in during their time together.
"It had been four evenings, and she had never done anything like that when she lived with me," Teschendorf said. "It was very out of character for her."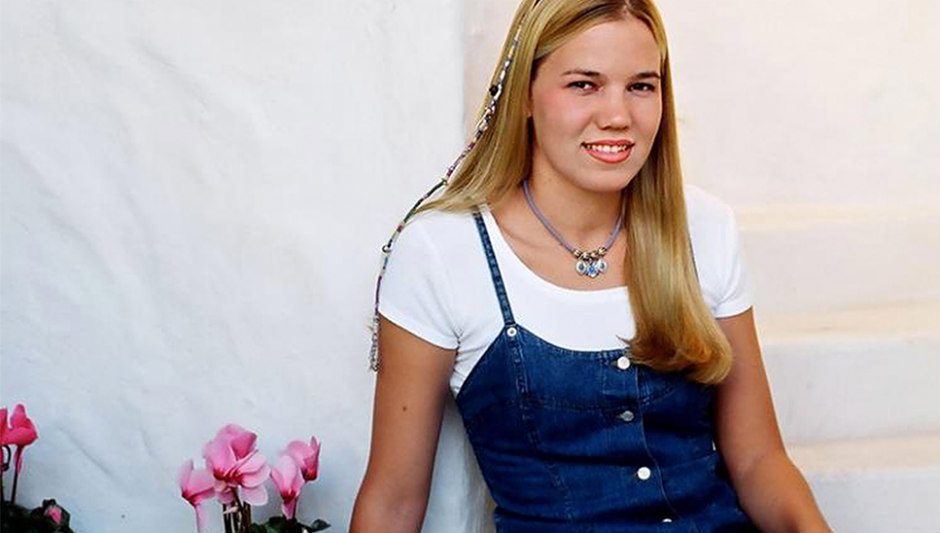 As CrimeOnline previously reported, Smart disappeared on May 24, 1996, after attending an off-campus party near Cal Poly. She called her parents that night at around 8:00 p.m. and left a voicemail. It was the last time they heard from her.
Paul Flores told investigators that he accompanied Smart back to the Muir Hall dorm after the party, where she lived. He said he then left and walked to his own dorm room at Santa Lucia Hall.
Flores had a black eye while speaking to investigators at the time. He explained it happened after playing basketball, but authorities were skeptical of his story. Flores later changed his story and claimed he got the black eye while working on a truck.
Eventually, Flores stopped talking to the investigators and obtained an attorney.
When investigators brought cadaver dogs to the campus, the dogs reportedly made their way to room #128 at the Santa Lucia Dorm, where Flores lived. Two dogs showed interest in a mattress on the left-hand side of the room, according to court documents, which was Flores' side of the room.
According to CARDA dog handler, Adela Morris, there was "a strong possibility that a deceased body had been in that room."
The Daily Beast reported in 2016 that the authorities once had the chance to arrest Flores on rape charges prior to Smart's disappearance. Additional women reportedly came forward afterward and said Flores also sexually assaulted them.
One of the women said she contacted the San Luis Obispo Sheriff's Office and reported the incident, but Flores has never been convicted of any of the alleged assaults.
Frustrated and desperate for answers, Smart's parents filed eventually filed a civil suit against Flores for "taking the body of Kristin Smart and secreting and/or destroying the body… in a hidden place in the County of San Luis Obispo."
Flores' family countersued the Smart family for emotional distress. A judge later ruled that the Smarts' lawsuit could not proceed, due to the ongoing investigation, according to The Tribune.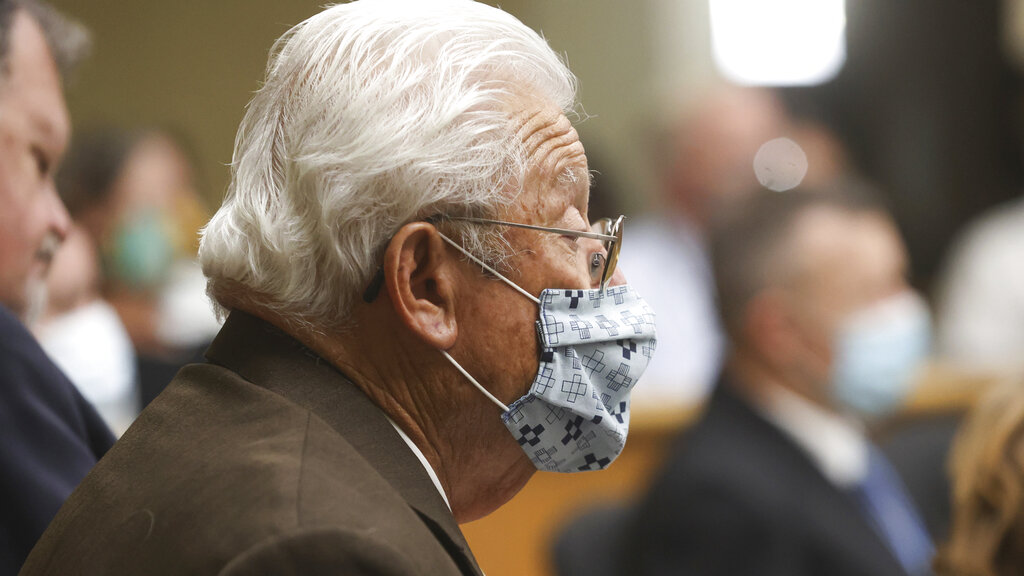 Ruben Flores
Ruben was arrested in 2021 at his Arroyo Grande residence, on a charge of "accessory after the fact of a felony" according to San Luis Obispo County jail records.
Prosecutors allege that Smart's body was once buried under the elder Flores' deck, but her remains were recently moved.
According to court documents obtained by the outlet, authorities "are in possession of biological evidence that makes them believe the victim was buried underneath (Ruben Flores') deck at one time."
"[There is] damning evidence that a body had been buried in that location and then recently moved."
Prosecutors are adamant that Ruben Flores belongs behind bars, claiming that he helped his son cover up the murder.
Ruben Flores' lawyer, Harold Mesick, argued that the evidence against his client was "so minimal as to shock the conscience."
If convicted, Paul Flores faces 25 years to life in prison, while his father, if convicted, faces a maximum sentence of three years in prison if convicted.
Click here to read additional information on the Smart case.
Check back for updates.
For the latest true crime and justice news, subscribe to the 'Crime Stories with Nancy Grace' podcast. Here is a previous episode on the case. 
Join Nancy Grace for her new online video series designed to help you protect what you love most – your children.
[[Featured image: L-R, Paul Flores, Kristin Smart, and Ruben Flores/police handouts]