The sister of Florida school shooter Nikolas Cruz was questioned on this stand this week during her brother's sentencing trial, regarding knowledge about a reality show episode used to capitalize on the 2018 high school shooting massacre.
According to DailyMail, Florida prosecutor Jeff Marcus asked Cruz's older sister, 35-year-old Danielle Woodard, if she knew anything about an episode that featured the killer's younger brother, Zachary Cruz.
"Do you think it would be appropriate to capitalize on the murders of 14 children and three staff members at Marjory Stoneman Douglas High School by filming, or creating a reality show based on being the brother of a mass murderer?" Marcus asked.
"What does that have to do with anything, sir?" Woodard reportedly replied.
Marcus was referring to an episode entitled, "Being Zachary Cruz," which details the life of the killer's brother as he adjusts following the Parkland high school shooting. The episode aired on Unleashed TV.
Woodard testified that she was not aware of the show.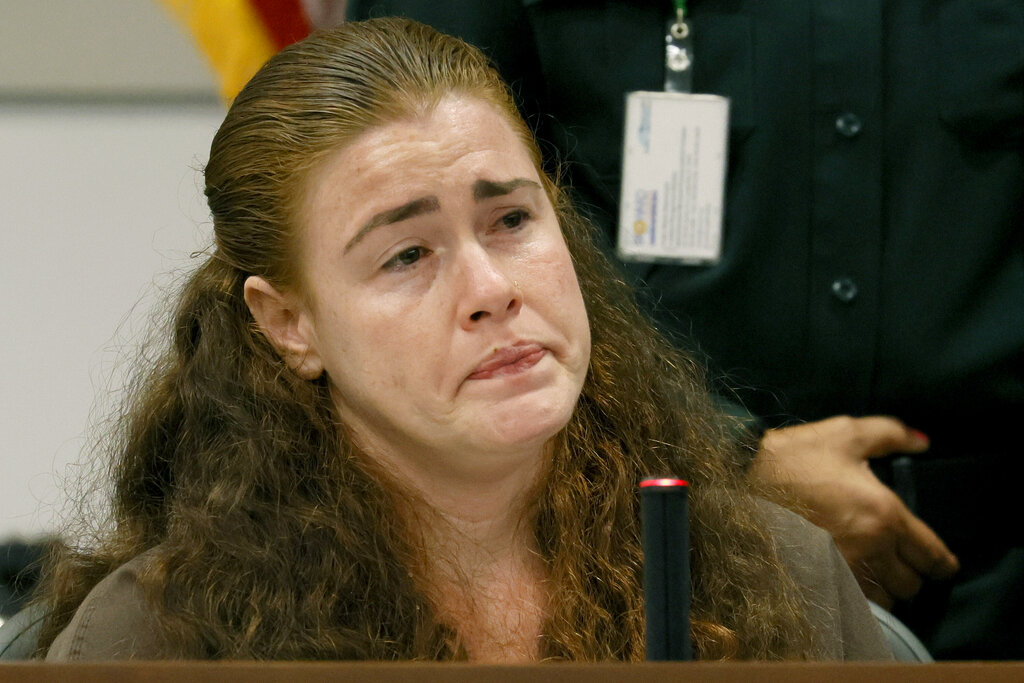 As CrimeOnline previously reported, Cruz, who was 19 at the time of the massacre, pulled the fire alarm at Marjory Stoneman Douglas High School and waited as students and staff began to emerge, in an attempt to shoot and kill as many people as possible.
Despite numerous warning signs, including a tipster's call to the FBI a month prior to the incident, Cruz slipped through the cracks.
In October 2021, Cruz pleaded guilty to 17 counts of murder and 17 counts of attempted murder. He's facing either a life sentence or the death penalty, pending the outcome of the sentencing trial and the decision of the 12-panel Fort Lauderdale jury.
"I am very sorry for what I did, and I have to live with it every day. If I were to get a second chance, I would do everything in my power to try to help others," Cruz said after his guilty plea last year.
"I am doing this for you, and I do not care if you do not believe me. And I love you, and I know you don't believe me, but I have to live with this every day, and it brings me nightmares and I can't live with myself sometimes, but I try to push through because I know that's what you guys would want me to do."
Check back for updates.
For the latest true crime and justice news, subscribe to the 'Crime Stories with Nancy Grace' podcast.
[Feature image: Danielle Woodard, the half-sister of Marjory Stoneman Douglas High School shooter Nikolas Cruz, becomes emotional as she testifies in the penalty phase of Cruz's trial at the Broward County Courthouse in Fort Lauderdale on Monday, Aug. 22, 2022. Cruz previously plead guilty to all 17 counts of premeditated murder and 17 counts of attempted murder in the 2018 shootings. (Amy Beth Bennett/South Florida Sun-Sentinel via AP, Pool)]