The death of Pennsylvania teacher Ellen Greenberg is being looked into by another county after Philadelphia officials ruled her death a suicide, despite her having 20 stab wounds that experts say could not have been done alone.
According to Fox News Digital, the Chester County District Attorney's Office confirmed that they are now handling Ellen's case, following a lawsuit filed against Philadelphia officials by Greenberg's parents.
As CrimeOnline previously reported, Dr. Marlon Osbourne, a former pathologist at the Philadelphia Medical Examiner's Office, initially ruled Greenberg's death a homicide, given the stab wounds all over her back and the back of her head.
After he conversed with Philadelphia police, Ellen's manner of death was changed to suicide. The Attorney General referred the case in July to the Philadelphia District Attorney, which has now handed the case over to prosecutors in Chester County.
In a previous statement issued to WPVI, the Attorney General's Office said that "circumstances beyond our control have created the appearance of a conflict" of interest. They also alleged that expert testimony and information have been withheld from their detectives.
Ellen, a 27-year-old elementary school teacher, was found fatally stabbed in her Manayunk apartment in 2011. From the beginning, her family believed the death should be deemed a homicide or undetermined.
Greenberg's fiancé, Sam Goldberg, told investigators that he left for the gym while Ellen was chopping up fruit in the kitchen. He returned home to find he was locked out, with the swing lock attached on the inside side of the front door.
Goldberg said he was only gone around 45 minutes before returning to their sixth-floor apartment. He said he called and texted Ellen numerous times, but when he couldn't get an answer and couldn't get help from the apartment management, he broke the lock and walked inside.
Inside the apartment, Ellen was found slumped over in the kitchen, with "some of her upper body/shoulders resting against the lower half of the white kitchen cabinets."
Ellen's family thinks she met her demise due to foul play. They hired an expert private investigator who said that there were several areas at the scene that were not investigated thoroughly by police.
"There are stairs that lead down to the sixth floor," Tom Brennan, a private investigator for the Greenberg family, previously told CrimOnline's Nancy Grace. "There were entryways at that time that could be accessed, and the individual or individuals could avoid, um, being detected with the security cameras."
Brennan added that at the time of the initial investigation, authorities did not collect the trash at the apartment, the dumpster was not searched, and no one checked to see if anyone took a recent shower. Goldberg's car was also not searched.
"It would be so easy given the circumstance that I'm hearing, for a perp to murder Ellen, to take a shower, to leave the apartment, to go down the emergency stairwell, to dump bloody clothing…in a dumpster or in a car trunk," Grace said.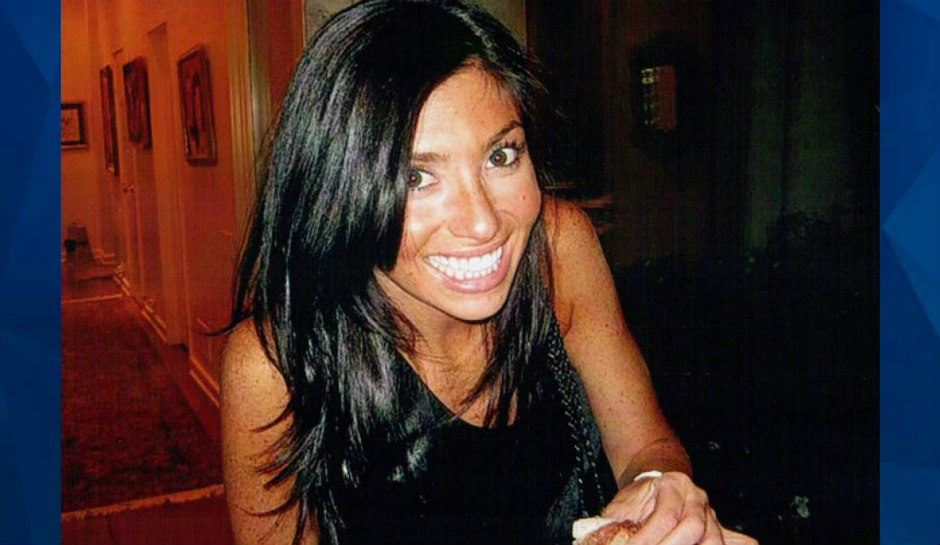 After checking security footage, investigators determined that Sam Goldberg's version of events matched the footage.
However, Brennan said there was a screw missing from the swing lock that was never recovered and there were no broken particles found. If someone broke the lock, Brennan said, broken pieces of wood from the door and the screw should have been found at the scene.
Forensic pathologist Dr. Cyril Wecht told Fox News Digital after reviewing the case, he was "strongly suspicious of homicide."
"In all my years of experience, and all of the homicides that I've done, and suicides, I've never seen anything like this," Wecht said, adding that suicide in the case was "highly, highly unlikely."
Meanwhile, the Greenbergs continue to fight for their daughter's case to be reopened and classified as a homicide. They filed the civil suit in 2019 against the Philadelphia Medical Examiner's Office, along with Dr. Marlon Osbourne.
The Greenbergs have also obtained forensic scientists, such as the renowned Dr. Henry Lee, to look at the case.
Lee concluded that "the number and types of wounds and bloodstain patterns observed are consistent with a homicide scene."
Neuropathologist Lyndsey Emery, who was hired by the city of Philadelphia years earlier to evaluate Greenberg's spinal cord, told Greenberg's family attorney that it was "significant" she had no hemorrhaging, as it strongly suggests she did not have a pulse when she was repeatedly stabbed. She concluded that at least one of the 20 stab wounds on Greenberg occurred postmortem.
Emery's statements were made in a deposition that Greenberg's family attorney provided to the Attorney General's Office in December 2021.
Chester County prosecutors confirmed they have assigned a prosecutor and detective to Greenberg's case.
To learn more about Ellen's case, visit the Justice for Ellen Facebook page.
Check back for updates.
For the latest true crime and justice news, subscribe to the 'Crime Stories with Nancy Grace' podcast. Listen to a related episode below. 
Join Nancy Grace for her new online video series designed to help you protect what you love most — your children.
[Featured image: Ellen Greenberg/Handout]