Additional details have been released about the suspect connected to the disappearance of Eliza Fletcher, a Tennessee teacher who hasn't been in days.
As CrimeOnline previously reported, police arrested and charged Cleotha Abston in connection with Fletcher's disappearance. Fletcher was jogging near the 3800 block of Central Avenue near the University of Memphis at around 4:40 a.m. Friday, when she was "abducted, and forced into a mid-sized dark-colored SUV."'
Police found Fletcher's cellphone and a pair of Champion brand slides near the area she was abducted. The Tennessee Bureau of Investigation performed DNA tests on the items, and Abston's DNA was found on the slides, an arrest affidavit states.
Investigators called the abduction violent and indicated that Fletcher likely "suffered serious injury."
As of Monday, Fletcher remains missing. Abston refused to give police any information about her whereabouts, according to a police affidavit.
Abston, a convicted felon, has a history of violence and was previously serving time for another kidnapping, court records state.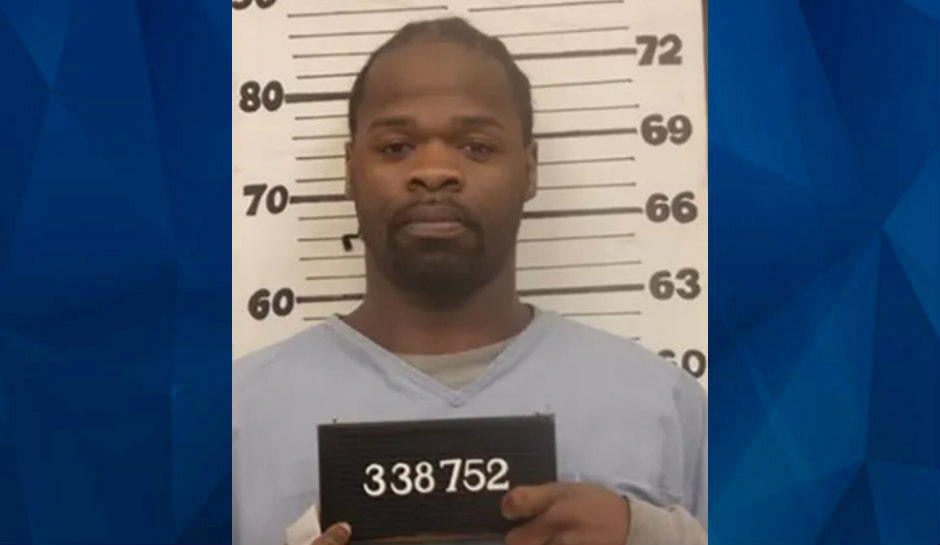 Lawyer Kidnapping
According to court documents, the first time Abston abducted someone was in 2000, when he was 16. He was ultimately convicted and sentenced after taking Memphis attorney Kemper Durand at gunpoint.
Abston forced Durand was forced into the trunk of his vehicle, then made him withdraw money from an ATM machine. While at the ATM (located at a Mapco gas station), Kemper screamed for help as an armed Memphis Housing Authority guard walked in.
Abston fled the scene with another suspect, Marquette Cobbin. The pair were eventually detained and arrested.
Duran later testified against the pair, prior to his death. His 2013 obituary mentioned the incident and detailed what Kemper remembered.
"Kemper then further described how during those hours he spent in the trunk of his car, he heard the two men talking," the obituary read. "The man who was now about to be sentenced had pleaded with his friend to 'stop the car, let this man out, give him his keys and go!'"
During an impact statement during Abston's trial, Duran told the court what happened to him during the abduction, linking Abston directly to the crime, the Commerical Appeal reports.
"My feelings about being the victim of this crime, and the feelings of those around me, are that I was extremely lucky that I was able to escape from the custody of Cleotha Abston. I had been taken from the trunk of my car, where he and his co-defendant had placed me for a number of hours, and made to drive to the Mapco station," Durand wrote.
"The purpose was that I was to use my ATM card to get cash for Cleotha Abston. It was very fortunate that an armed, uniformed Memphis Housing Authority guard happened to come into the Mapco station while Cleotha Abston, Marquette Cobbins (the second defendant), and I were using the ATM machine. It is quite likely that I would have been killed had I not escaped."
Durand's 2013 obituary mentioned the incident.
"Kemper then further described how during those hours he spent in the trunk of his car, he heard the two men talking," the obituary read. "The man who was now about to be sentenced had pleaded with his friend to 'stop the car, let this man out, give him his keys and go!'"
Abston's Lengthy Criminal History
Durand told the court that Abston has been in and out of the court since the age of 12, when his first documented crime occurred in 1995.
Over the next four years, Abston was arrested for a slew of crimes, including theft, rape, assault, and aggravated assault with a deadly weapon, Durand reportedly told the court.
Abston was sentenced to 24 years in prison for Durand's kidnapping. He was released from custody in 2020.
For the latest incident, Abston has been charged with kidnapping, identity theft, evidence tampering, theft of property, and "illegal possession of credit/debit card of $1000 or less," Fox 13 reports.
Both kidnappings have eerie similarities, CrimeOnline's Nancy Grace pointed out. Both crimes were carried out in the early morning hours, both crimes involved a sole kidnapping victim, and both victims were taken by force.
Further, both victims were kidnapped in Memphis, and taken in a vehicle, both were kept in a vehicle for a period of time.
The Search Eliza Fletcher
Meanwhile, the search for Fletcher continues. Fox News reports that investigators were seen Monday searching a creek around six miles away from where she was last seen.
Memphis police didn't confirm whether the search was for Fletcher but told Fox News that several locations are being searched in connection with her disappearance.
The FBI and Tennessee Bureau of Investigation are reportedly assisting in the search.
Fletcher is described as being 5-foot-6-inches tall and weighing 137 pounds. She has blondish-brown hair and green eyes. Her family is currently offering a $50,000 reward for her return.
Anyone with information on Fletcher's whereabouts should "Call MPD at 901-528-CASH (2274), 901-545- COPS (2677), or TBI at 1-800-TBI-FIND," Memphis police said.
For the latest true crime and justice news, subscribe to the 'Crime Stories with Nancy Grace' podcast. Listen to the latest episode:
Join Nancy Grace for her new online video series designed to help you protect what you love most — your children.
[Featured image via Facebook/Eliza and Ritchie Fletcher]