It's been five days since a Georgia toddler was reportedly last seen. Police and other law enforcement agencies, including the FBI, continue the search for 1-year-old Quinton Simon, who disappeared early morning from his family home.
October 5
Quinton is reportedly seen by his mother's boyfriend at around 6 a.m. in their Savannah home, off of Buckhalter Road. The child's mother, Leilani, later tells police she noticed the child was missing at around 9 a.m. that morning, prompting a large-scale search that blocked off Buckhalter Road and its surrounding areas.
Neighbors also begin searching for Quinton without luck. They tell local media that the boy had wandered out into the street previously.
"He was running back and forth in front of the house and I was afraid he was gon' get hit," one neighbor said.
Quinton was last seen wearing a light blue Sesame Street shirt and black pants, the Chatham County Police Department said. Investigators did not issue an AMBER Alert because they've not determined whether the boy was abducted, but they said that possibility has not been ruled out.
In an interview with WSAV, Diana McCarta, who identified herself as the babysitter, said that she's been taking care of Quinton and his little brother for around six months. She watches the children daily, she said, even when their mother isn't working.
McCarta said she was supposed to babysit on Wednesday morning, but the family contacted her and told her that she wasn't needed for the day. She found it odd that the plans were changed so quickly, then later found out the toddler had been reported missing.
"I got a text this morning saying they would not be here, would not be babysitting them at 5:29 [a.m.] Which was kind of odd because I have them even when she doesn't work," McCarta told WSAV.
"And then I get a text at 9 a.m. saying have I seen Quinton? I immediately go to their house. I try to help them look, they didn't want that. So, I've been just waiting around like everyone else."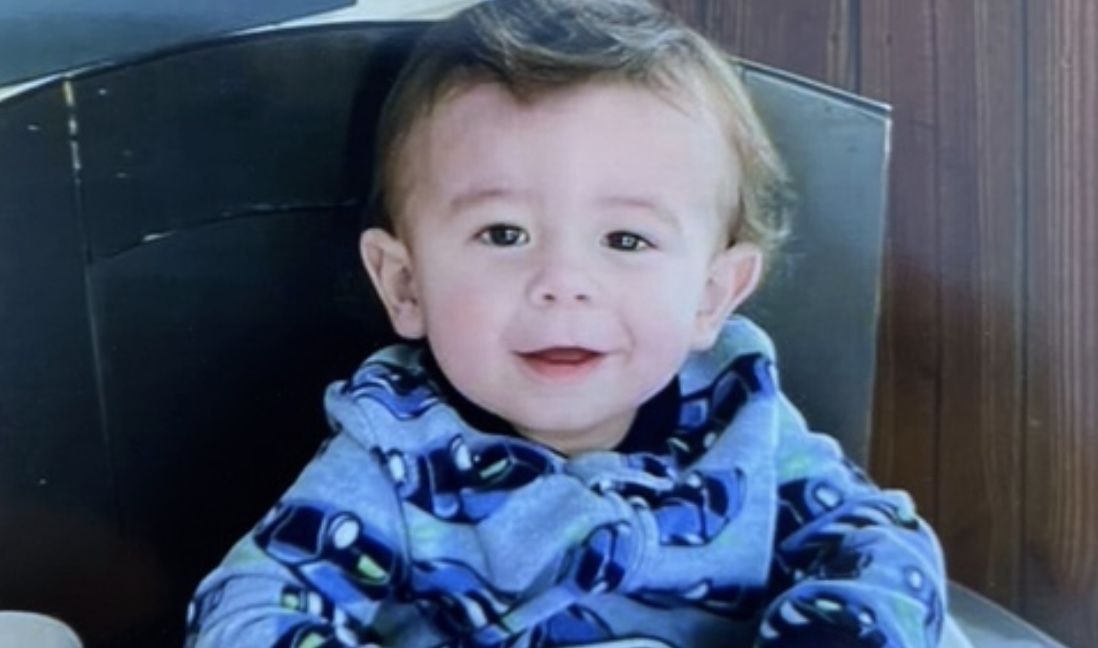 October 6
During a Tuesday press conference, Chatham County Police Chief Jeff Hadley says there's no evidence to suggest foul play at this time and the case is being treated as a missing persons case.
The Chatham County Police Department said it had responded to the home twice in the past, but neither call was about a missing child. The department also said the disappearance doesn't seem to be related to any custody dispute and that all parties are cooperating in the investigation.
Police told WSAV that the boy's father has been ruled out because he was confirmed to be far away from the home at the time Quinton disappeared.
"Mother woke up at some other time later and reported the child missing at 9:39," Hadley said. "The boy's biological father was not near him during the time of his disappearance."
Quinton's grandparents, Thomas and Billie Jo Howell, speak with ABC 22 and identified the child's mother as their daughter.
"She hasn't always done the right thing," Billie Jo told ABC 22. "Sometimes she does really great, sometimes she doesn't. I don't know what to think right now. I don't know what to believe, because I don't think anybody ever believes this is going to happen to them. I don't know if I can trust her or I don't. I just know I'm hurting and I want this baby home. He's my baby."
The grandparents are now pushing for answers. Billie Jo said she's the child's custodian and wants him back home.
"He's just a baby," Billie Jo said. "And I want him home, he's just a baby."
October 7
During a Chatham County Commissioners meeting, Hadley updated county commissioners on the investigation at their regular meeting, providing little more information than was already reported. He says that search crews had exhausted their ground search grid but were not giving up, although later Friday, police said they'd searched a pond in the area.
Hadley asked if the commissioners had any questions when he finished his report, but Commission Chairman Chester A. Ellis interrupted and told the commissioners not to ask any questions about the investigation because Hadley had told them all he could.
Chatham County Police issues a statement that indicated investigators are working 18-20 hours a day to find Quinton. They conduct searches at the family home and the backyard pool.
"There's a very sequential process that takes place here," Hadley says.
"It may be frustrating to the general public, it may be frustrating to y'all that things aren't developing as quickly as you may like. But we've got to make sure that we're doing the right thing, that we're being lawful, making sure we dot our Is and cross our Ts so that if we discover evidence, it can be admissible in court and we can use it in court if we have to."
October 8
Chatham police say no volunteers are needed at this time, as the search continues. The FBI continues to help with the search and investigation.
October 9
Police begin to re-canvas areas previously searched for Quinton, adding that a dedicated tipline has been established for the case at 912-667-3134.
Additional Way to Report Information on Quinton Simon
For the latest true crime and justice news, subscribe to the 'Crime Stories with Nancy Grace' podcast. Listen to the latest episode below.
Join Nancy Grace for her new online video series designed to help you protect what you love most — your children.
[Featured image: Handout/Chatham County police]