It's been seven days since Quinton Simon vanished from his Georgia home and tensions are reportedly rising between those who know and care for the child.
Quinton's mother, Leilani Simon, reported him missing at about 9 a.m. on October, saying he hadn't been seen since about 6 a.m. that morning at his grandmother's residence. He was last seen wearing a light blue Sesame Street shirt and black pants, the Chatham County Police Department said. The case is now considered a criminal investigation.
Quinton lives with his grandmother, Billie Jo Howell, in Savannah. The child's babysitter, Diana McCarta, had reportedly been taking care of the boy and his sibling for months before his disappearance.
According to WSAV, Quinton's babysitter, Diana McCarta, said the Division of Family & Children Services (DFCS) had an open case concerning the 1-year-old. McCarta told the outlet, along with neighbors about the case, prompting Quinton's grandmother to confront her.
WSAV reports that it obtained a video copy of the exchange between McCarta and Howell, which showed Howell accusing McCarta of taking the baby as well as slamming her for insinuating Quinton is dead.
"This is my baby, not yours," Howell can be heard saying to McCarta on video, which took place in McCarta's residence.
"Do you have Quinton? You're the only one who can go in my house and take him."
McCarta denied knowing where Quinton was and said she never said the boy was dead. After a screaming match, Howell exited the home and left with a group of people waiting outside.
"She barged into my house because I offered to cook for her and to put flyers out," McCarta later said during a live Facebook video. "I didn't know getting people together and praying for Quinton was overstepping."
As CrimeOnline previously reported, McCarta previously told WSAV that she's been taking care of Quinton and his little brother for around six months. She watches the children daily, she said, even when their mother isn't working.
McCarta said she was supposed to babysit on October 5, but the family contacted her and told her that she wasn't needed for the day. She found it odd that the plans were changed so quickly, then later found out the toddler had been reported missing.
"I got a text this morning saying they would not be here, would not be babysitting them at 5:29 [a.m.] Which was kind of odd because I have them even when she doesn't work," McCarta told WSAV.
"And then I get a text at 9 a.m. saying have I seen Quinton? I immediately go to their house. I try to help them look, they didn't want that. So, I've been just waiting around like everyone else."
The Chatham County Police Department said it had responded to the home twice in the past, but neither call was about a missing child. The department also said the disappearance doesn't seem to be related to any custody dispute and that all parties are cooperating in the investigation.
Police told WSAV that the boy's father has been ruled out because he was confirmed to be far away from the home at the time Quinton disappeared.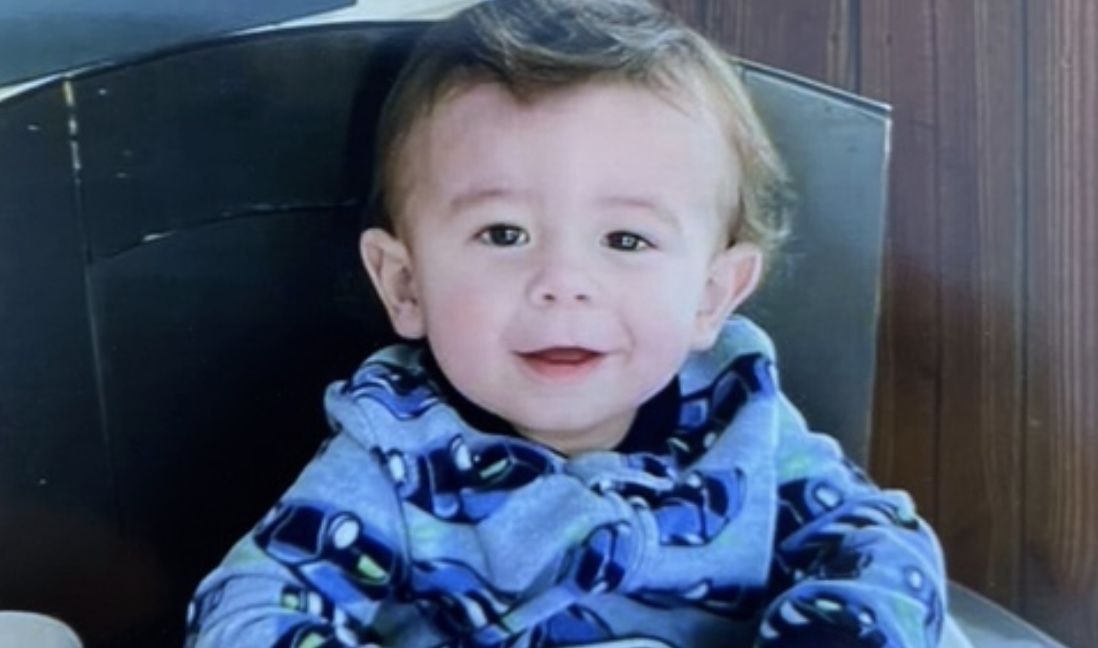 Neighbors told the station they've seen the toddler wandering around outside his home and in the street in the past.
"He was running back and forth in front of the house and I was afraid he was gon' get hit," one neighbor said.
Billie Jo Howell previously identified the child's mother as her daughter and told ABC 22 that she's not sure if she trusts her or not.
"She hasn't always done the right thing," Billie Jo told ABC 22. "Sometimes she does really great, sometimes she doesn't. I don't know what to think right now. I don't know what to believe, because I don't think anybody ever believes this is going to happen to them. I don't know if I can trust her or I don't. I just know I'm hurting and I want this baby home. He's my baby."
The grandparents are now pushing for answers. Billie Jo said she is the child's custodian and wants him back home.
"He's just a baby," Billie Jo said. "And I want him home, he's just a baby."
To Report Information on Quinton Simon
For the latest true crime and justice news, subscribe to the 'Crime Stories with Nancy Grace' podcast. Listen to the latest episode below.
Join Nancy Grace for her new online video series designed to help you protect what you love most — your children.
[Featured image: Handout/Chatham County police