Court records reveal a past checkered with run-ins with law enforcement and civil court filings against the mother of missing Georgia toddler, Quinton Simon, who disappeared earlier this month while in his mother's care.
As CrimeOnline previously reported, 1-year-old Quinton was reported missing on October 5 by his mother, Leilani Simon, who said her boyfriend had seen him at about 6 a.m. in the family's Savannah home. Later, when she woke up, Quinton was gone.
She made the 911 call shortly after 9:30 a.m., telling a dispatcher she found the door open although Quinton isn't able to open the door.
"Thinks someone came in and took him," the dispatcher told responding officers.
Police launched an extensive search of the area, calling in help from other nearby jurisdictions as well as the FBI. As of October 14, Quinton remains missing. Simon is considered the prime suspect in his disappearance and presumed death.
According to Chatham County court records, Simon's mother, Billie Jo Howell, filed an eviction notice against Simon and a male identified as Simon's boyfriend, Daniel Youngkin, on September 8. Both parties reportedly lived with Howell in her Savannah home. It's the same home Quinton disappeared from on October 5.
Months earlier, on March 10, the State of Georgia and the Department of Human Services, in the interest of Quinton and another minor child, filed a motion to enforce child support against Simon. Court documents indicate that on October 5, a default order for Simon to pay child support for her two children was delivered to her.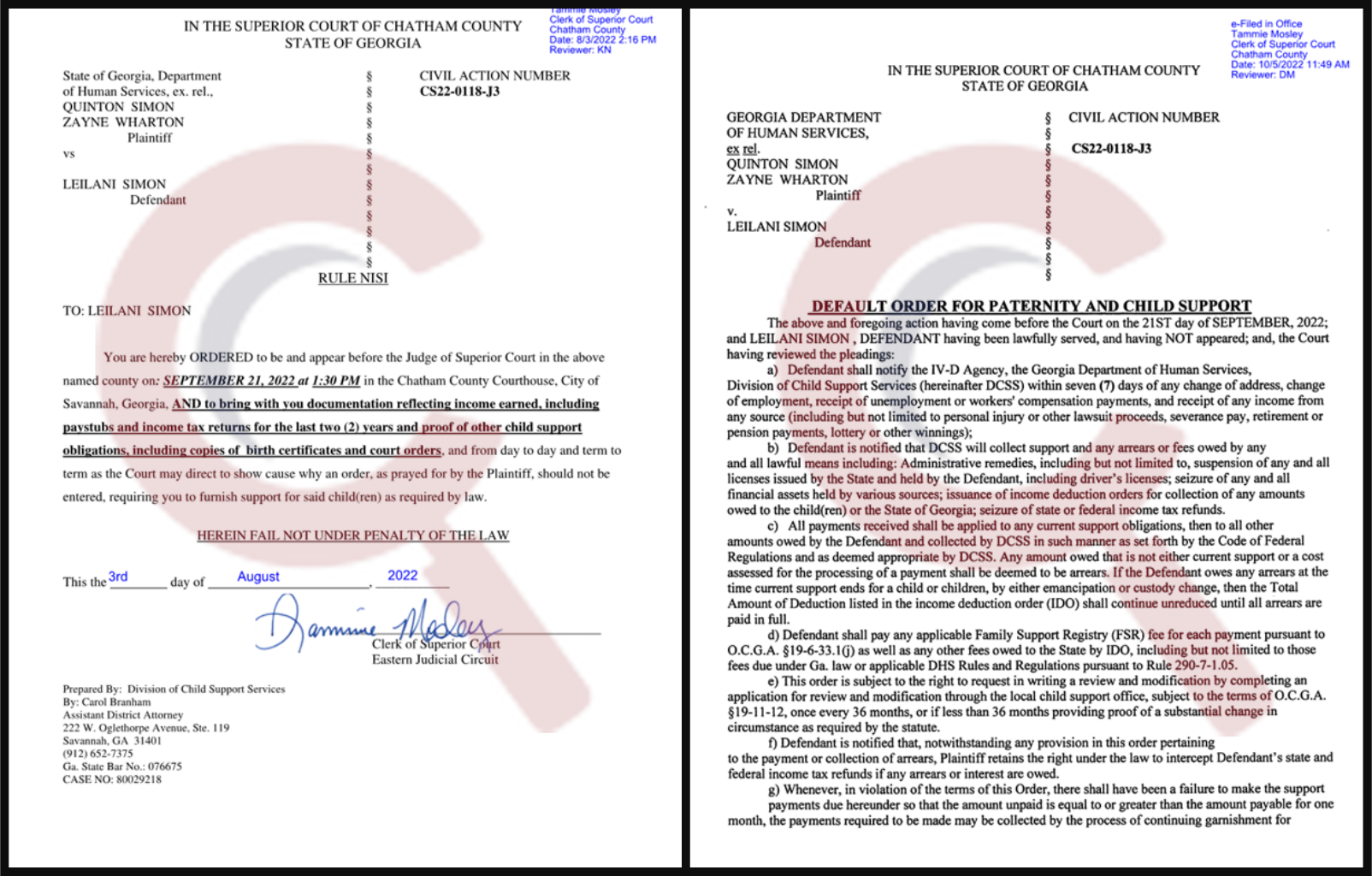 WTOC 11 reports that Simon was arrested in Dunn, North Carolina, on a felony larceny charge after she allegedly stole $20 from her employer. According to North Carolina law, theft in any amount is considered an automatic felony in the state.
On September 7, Howell contacted police about her daughter and reported a domestic dispute taking place in her home after Simon allegedly pushed her and screamed at her. She reportedly told police she was thinking of making her daughter and Daniel Youngkin leave her residence.
"Ms. Howell said she was having issues with her daughter as she said she wanted to use her washer and it was in use," the police report read. "Ms. Howell said she was frustrated as she takes care of the household and pays all of the bills. Ms. Howell said her daughter lives there, two kids, and the daughter's boyfriend."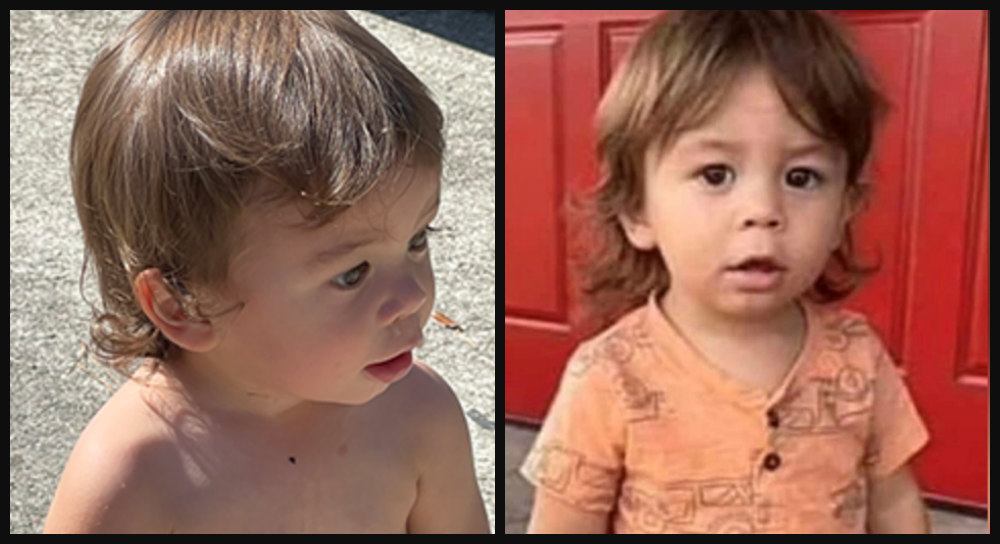 Although she declined to press charges, Howell followed through on her plans to have the pair removed from the home when she filed the eviction notice.
On October 13, Police Chief Jeff Hadley said during a 1 p.m. presser that all evidence points to Quinton being deceased. Simon is considered the primary suspect, although no formal charges have been filed and no arrests have been made.
"Sadly, we still have not found Quinton," Hadley said. "But our search and investigation will continue, and it will continue with every available resource we have, in order to give Quinton's family closure and see that justice is served in this case."
Hadley didn't divulge any information as to where they think the child's body could be; he added that no additional information is available at this time, as it could compromise the integrity of the investigation.
Babysitter Speaks out
Babysitter Diane McCarta previously told WSAV that she's been taking care of Quinton and his little brother for around six months. She watches the children daily, she said, even when their mother isn't working.
McCarta said she was supposed to babysit on October 5, but the family contacted her and told her that she wasn't needed for the day. She found it odd that the plans were changed so quickly, then later found out the toddler had been reported missing.
"I got a text this morning saying they would not be here, would not be babysitting them at 5:29 [a.m.] Which was kind of odd because I have them even when she doesn't work," McCarta told WSAV.
"And then I get a text at 9 a.m. saying have I seen Quinton? I immediately go to their house. I try to help them look, they didn't want that. So, I've been just waiting around like everyone else."
The Chatham County Police Department said it had responded to the home twice in the past, but neither call was about a missing child. The department also said the disappearance doesn't seem to be related to any custody dispute and that all parties are cooperating in the investigation.
Police told WSAV that the boy's father has been ruled out because he was confirmed to be far away from the home at the time Quinton disappeared.
To Report Information on Quinton Simon
For the latest true crime and justice news, subscribe to the 'Crime Stories with Nancy Grace' podcast. Listen to the latest episode below.
Join Nancy Grace for her new online video series designed to help you protect what you love most — your children.
[Featured image: Facebook- Leilani Simon/Chatham County police – Quinton Simon]