Five years after the untimely death of Georgia mother Heather Turner, police say they never formally interviewed her husband as the case remains open and active.
As CrimeOnline previously reported, mom-of-two Heather Turner, 35, died inside her Dallas home in May 2017, and although her husband, Andy D. Turner, said she took her own life, the Georgia Bureau of Investigation (GBI) has called her death "questionable."
GBI, along with the Public Information Officer at the Paulding County Sheriff's Office, Sgt. Ashley Henson, previously confirmed to CrimeOnline that the investigation into Heather's death is still open and at the time, additional evidence was being processed.
Earlier this week, Henson confirmed with WSB-TV Atlanta that Andy Turner has never been formally questioned by investigators in connection with his wife's death.
"Right now, the death investigation for Heather Turner is still an open and active investigation," Henson said "I feel like we have more intelligent information about this case now, more than we ever have, really, to be honest."
"We would like the opportunity for him to come in and speak with us. That is something that has not occurred. We've not had a formal interview. We would love for that to happen…We want justice one way or the other for what took place. If it was a homicide, if it was a suicide. We want to give the family closure."
The case is now in the hands of the Paulding County District Attorney's Office. It was transferred to the office in 2019, where the manner of death has remained "undetermined"
Heather's case was recently showcased on the latest "It Couldn't Happen Here" episode, hosted by actress Hillary Burton, well-known for her role as Peyton in "One Tree Hill."
The episode, airing on AMC+, has brought Heather's case back into the spotlight, where, still, more questions than answers linger.
Andy Turner previously told CBS 46 that he found his wife deceased from an apparent self-inflicted gunshot wound after she stepped out of the shower on the early morning of May 4, 2017. He claimed he found her lying naked on the bathroom floor in the master bedroom.
Turner said he attempted to perform CPR on his wife, but the efforts were in vain. He then contacted his parents before calling 911, according to a Paulding E-911 ORR Response.
READ MORE: Heather Turner: 911 call released in death of young mom shot under 'questionable' circumstances
The 911 call was placed by Turner at around 6 a.m. Yet, according to the Paulding County Sheriff's Office incident report, the shooting occurred around 5:30 a.m.
When CBS 46 reporter Dan Wilkerson questioned Turner on the 30-minute time-lapse, Turner said that his wife was in the bathroom "for a period" of time after 5:30 a.m. before he heard the gunshot.
"She typically gets out of bed sets her alarm around 5:30 [a.m.] to 5:45 [a.m.], and she had gotten up that morning and was in the bathroom for a period of time before we ever heard anything," Turner said.
A coroner's report, provided by Lindsey Eberhart with the Paulding County Coroner's Office, confirmed that Heather was found nude with a single gunshot wound to the right side of her head.
The report also indicated that it appeared someone tried to clean a wall near the toilet. The bullet, according to the report, was never found.
Eberhart told CrimeOnline that she had questions about the death, and notated it in a report she sent to the GBI, adding that the final decision on the manner of death was out of her hands.
Heather Turner 5-4-2017 by CrimeOnline
Friends, Family Say Suicide Not Likely
CrimeOnline spoke with Heather's long-time friend, Joanie Miller in 2017, and her husband, actor Jeremy Miller of the popular 1980s hit ABC show, "Growing Pains." The Millers both indicated that they didn't feel Heather would have taken her own life.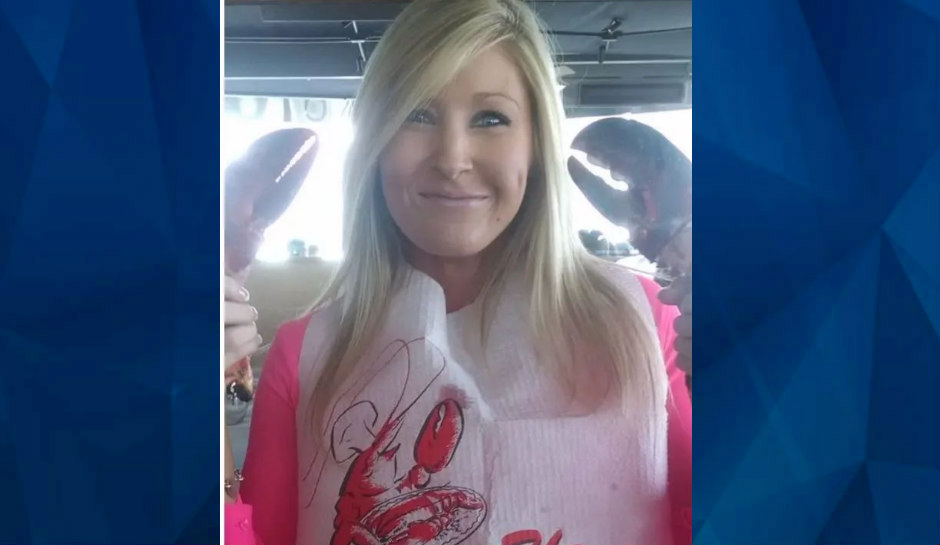 "I honestly have never met another more beautiful soul inside and out. She is gorgeous," Joanie Miller said. "There is no way I thought for one second Heather killed herself. She knew the pain and torture of having lost her mother and voices she would never do that to her kids.  She was such a good mom and it was so evident how close she and her daughter were."
Jeremy Miller echoed Joanie's sentiment.
"She had the warmest and most welcoming personality. [She was] quirky, funny, and a beautiful and compassionate heart thrown in as a bonus. She was an incredibly special lady. I know in my heart that Heather could never and would never have killed herself."
According to CBS 46, authorities said that there is a strong argument that points to homicide, but also a strong argument that points to possible suicide.
Heather's aunt, Cindy Kloch, confirmed with CrimeOnline that she, too, has doubts that her niece would take her own life. Kloch told WSB-TV that the suicide theory has never made sense to her.
"Nothing makes sense, and I do not believe that she committed suicide," Kloch said. "Anyone would not shower and then shoot themselves when they are wet and naked."
Turner reportedly said he can't comment since he has a pending book and movie deal about the case, but denies harming his wife.
Andy Turner has never been named a suspect in the case.
For more information on the case, visit "Justice for Heather Turner," a Facebook group dedicated to the case, which has amassed more than 5,000 followers.
Check back with CrimeOnline as additional information becomes available.
For the latest true crime and justice news, subscribe to the 'Crime Stories with Nancy Grace' podcast. Listen to the latest episode:
Join Nancy Grace for her new online video series designed to help you protect what you love most — your children.
[Featured image: Heather Turner via Clark Funeral Home]