The mother of missing 1-year-old Georgia toddler, Quinton Simon, is speaking out for the first time publicly since his disappearance.
As CrimeOnline previously reported, Quinton's mother, Leilani Simon, reported him missing on October 5; she said her current boyfriend saw the child at about 6 a.m. in the family's Savannah home.
Later, when Simon woke up, Quinton was gone, according to what she told a 911 dispatcher. She made the 911 call shortly after 9:30 a.m., telling the dispatcher she found the door open, although Quinton isn't able to open the door by himself.
Since then, Chatham County police have said Quinton is likely dead, calling Simon the primary and sole suspect in the case. Protestors started arriving at the home after the announcement, with a few of them blocking the driveway so that the family couldn't get out.
Last week, four people were arrested outside of the family's Savannah home off Buckhalter Road.
In her first public interview since her son's disappearance, Simon told WOTC that she wants answers about her son as much as anyone else, but she no longer feels safe in her home.
"It makes it hard to even process what's going around us. We get to the point where we have to barricade our own home in order to even feel safe in our backyard because we can't even process what is happening everywhere else, or even have the time to do so," Leilani Simon said.
"I can't even walk out and appreciate my own son's memorial or put down gifts that I got for him. I can't even go out there and do that without harassment and negligence and everything. It's just devastating to see that this is how the outside world reacts."
The family installed cameras and floodlights around the home for additional protection.
Simon also touched on being the suspect in her son's disappearance and presumed death, and wanted the public to know she won't be running away.
"I'm here. I've been here every day since this. I'm not running and I'm not hiding. And if something does come up that I am at fault, I will take myself to that police station," she said.
Simon and her mother, Billie Jo Howell, spend their days in the backyard of their home. Simon said the memorial out front sends a painful reminder that her son is still missing.
"Every day that goes by its less tears and more anger, not knowing what's happening, if that's even understandable. You wake up every day, angry, hoping that you'll get a phone call, and that phone call just doesn't come."
Watch Leilani Simon's with WTOC Interview Here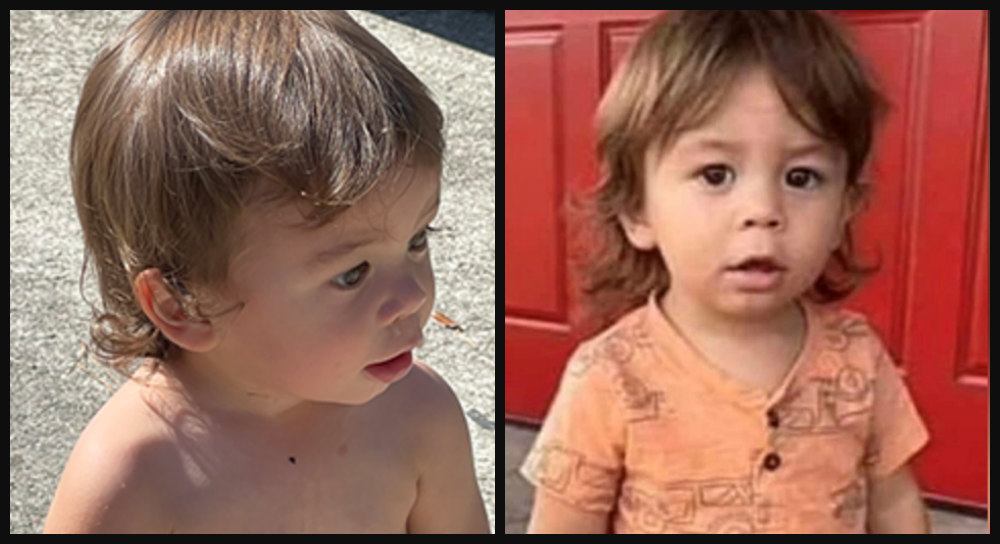 Police launched an extensive search of the area, calling in help from other nearby jurisdictions as well as the FBI. Earlier this month, police said they believed Quinton was deceased and in a landfill, prompting the search of a local landfill that has not yet turned up any answers.
"We believe he was placed in a specific dumpster at a specific location," Chatham County Police Chief Jeff Hadley previously said. "I have every belief that we will find his remains here at the landfill."
"We want justice for Quinton just like everybody else. And we want to find his remains, so we can give him a proper resting place."
When local media asked Hadley why Simon has not yet been arrested, he said they are still investigating and don't want to do anything that would jeopardize the case.
"We still have work to do," Hadley said, adding that Simon is not considered a flight risk. "We still have an investigation to do."
To Report Information on Quinton Simon
Check back for updates.
For the latest true crime and justice news, subscribe to the 'Crime Stories with Nancy Grace' podcast. Listen to the latest episode below.
Join Nancy Grace for her new online video series designed to help you protect what you love most — your children.
[Featured image: Leilani and Quinton/Handout]