A former Nashville singer who shot a man sleeping near her Porsche will avoid jail time, according to reports.
As CrimeOnline previously reported, Nashville police arrested then-aspiring country singer, Katie Layne Quackenbush in 2017 after she shot a homeless man in Nashville on August 26, 2017, near Music Row. The victim was identified as Gerald Melton, who was 54 at the time.
Melton was taken to Vanderbilt University Medical Center in critical condition. He ultimately survived but endured three surgeries, The Tennesseean reports.
"This has been the worst experience of my life, but I'm grateful that I had it because it has changed me so dramatically to the core," Quackenbush, now 32, said in court Thursday, when Judge Angelita Blackshear Dalton sentenced her to 11 months and 29 days on probation.
Prior to Thursday's court hearing, Quackenbush, who was initially charged with attempted murder, had a two-day trial earlier this year that reduced her charge to misdemeanor reckless endangerment.
"Millions of people were making fun of me online," Quackenbush said at the hearing. "I was convicted by the community before trial."
"For five years, I've been having to live with this … social punishment. Even after all of this is over, Google is always going to be there. This will follow me for the rest of my life."
Since the incident, Quackenbush has enrolled in college and is scheduled to graduate from Texas Tech University with a political science degree, her attorney said. She's also been working to make a better life for her family, including a minor son, and plans to work as a paralegal for her father's law firm.
Assistant District Attorney Amy Hunter argued unsuccessfully for a stronger sentence, adding that Quackenbush was not afraid of the victim, who exchanged words with her but was not violent toward her.
"The only thing unusual in this situation was her behavior and how the defendant reacted in this particular situation to the words that Mr. Melton was saying," Hunter said.
"We heard from an eyewitness who was feet away from the defendant when this happened who said that she was not frightened by Mr. Melton; that she didn't take his words seriously; that the only the person who was dangerous in this situation was the defendant."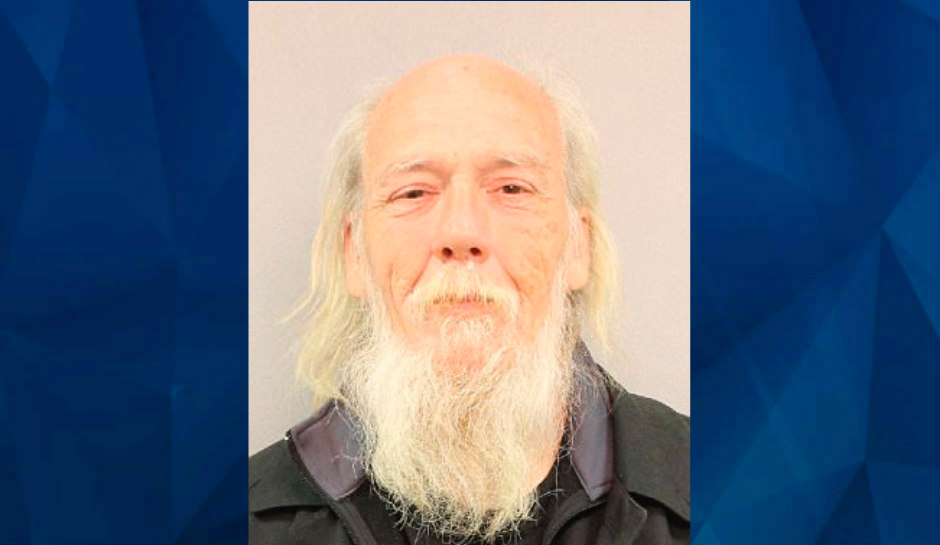 According to court documents, Melton "became disturbed by exhaust fumes and loud music coming from a Porsche SUV" at around 3 a.m., while he tried to sleep on a sidewalk close to 901 19th Ave. South.
Melton then asked Quackenbush, the owner of the Porsche, to move her vehicle, and the pair got into a heated argument.
Officers said Melton walked away from the argument, but Quackenbush pulled out a gun, followed him, and shot him twice in the abdomen. She then fled the scene in her Porsche.
Quackenbush later consulted with her attorney father, Jesse Quackenbush, who gave a different version of the night in question. According to the lawyer, Melton accosted the victim and threatened to kill her and her friend, after making sexually explicit comments while they sat inside the Porsche.
Further, the lawyer said his daughter didn't try to kill Melton but instead tried to defend herself after he walked toward her when she got out of her vehicle.
"She didn't try and kill this guy. He comes up to their window and starts screaming in their window various threats, and something about turning their music down and that he couldn't sleep….She did say she closed her eyes when she shot both times, but they were warnings, and she thought she pointed away from him."
Police said neither Quackenbush nor her friend (who witnessed the incident) called the police. According to Metro police spokesman Don Aaron, a third party found Melton with severe gunshot wounds and called 911 for assistance.
Authorities said they didn't hear from Quackenbush at all until her lawyer, Peter Strianse, called the DA's office the following week.
"She was dealing with somebody that came out of an extremely dark street in the early morning hours who comes out of nowhere and is banging violently on the car window," Strianse previously said. "Somebody who appears to be either deranged, somebody who may be on some sort of drug, who seems completely unhinged, and that's why she reacted the way that she did."
Court records indicate that this isn't the first run-in Quackenbush had with police. In December 2016, authorities in Potter County, Texas, arrested Quackenbush and charged her with "misdemeanor assault causing bodily injury."
In October 2013, officers with the Amarillo Police Department arrested Quackenbush and charged her with misdemeanor domestic violence.
Quackenbush told the judge Thursday that she has since made amends with the female victim in the 2013 incident.
"This has inspired me to do better," she said. "It inspired me to help people who have been in my shoes."
For the latest true crime and justice news, subscribe to the 'Crime Stories with Nancy Grace' podcast.
Join Nancy Grace for her new online video series designed to help you protect what you love most — your children.
[Featured Image: Katie Quackenbush/Katie Layne; YouTube Screenshot]