An Indiana judge ordered the release of charging documents in the case of accused murderer Richard Allen, in connection with the 2017 Delphi murders of Libby German, 14, and Abigail Williams, 14.
According to NBC 13, Special Judge Fran Gull of Allen County announced the decision in court Tuesday, followed by a statement from the Carroll County Prosecutor's Office.
"We strongly believe the evidence shows Richard Allen was involved in the murder of Libby and Abby," the statement said.
"Because the investigation is ongoing and given the intense public interest in this case, we think it would be best if the documents remain sealed. Regardless of the ruling, we believe we have a very strong case against Mr. Allen and look forward to making our argument in trial."
Allen's trial date has been set for March 20 at 9 a.m., but that date could possibly get pushed back so that the prosecution and defense have enough preparation time.
According to the charging documents, clothes from both victims were found in Deer Creek, south of the Monon High Bridge in Delphi, where police found their bodies. An unspent .40 caliber bullet with extraction marks was found in between the victims.
Three juvenile witnesses told police that on February 13, 2017, the day before the victims were found, they encountered a "kinda creepy" man wearing a blue jacket, black boots, and a black hoodie. The man was carrying something in his hand and didn't appear to be over 5-feet-10-inches tall.
One of the victims said she said "hi" to the man, but he glared back without replying. The witness said the man continued to walk with his hands in his pocket like he "had a purpose."
Another witness told police he noticed a purple PT Cruiser or a "small SUV type" or "smart car" parked to the side of the old Child Protection Services (CPS) building on February 17, 2017. Investigators determined that Allen owned two vehicles at the time, including a 2006 black Ford Focus and a 2006 grey Ford 500.
Investigators said security footage captured Allen's Ford Focus in the area on February 13, 2017, at around 1:27 p.m., near the CPS building.
Another witness said she spotted a man in a blue jacket and blue jeans walking west, away from the Monon High Bridge on the day in question. She noted his clothes were "muddy and bloody."
After reviewing the tips, investigators interviewed Allen, who reportedly admitted that he was on the bridge on February 13, 2017; he claimed he was there to watch the fish.
Allen said he saw three females at the nearby Freedom Bridge, but he didn't talk to anyone and didn't notice anyone else.
In October 2022, investigators obtained a search warrant for Allen's residence. Inside the home they found:
A .40 caliber pistol
Boots
Knives
Additional firearms
The Indiana State Police Laboratory examined the bullet found at the crime scene and ultimately determined that it came from a gun registered to Allen, and "forensically determined" that the bullet cycled through his gun.
Allen claimed he never let anyone else use his gun, but he had no explanation for the bullet found at the crime scene.
Read the full charging document below.
Unsealed Probable Cause Aff… by Leigh Egan
As CrimeOnline previously reported, the Delphi Double Homicide Task Force took Allen into custody on October 28. He's been charged with two counts of murder.
Both victims were found murdered near the Monon High Bridge in Delphi on February 14, 2017, after taking an outing to the bridge the day prior. The outing was only meant for a few hours and when the girls failed to return, family members contacted police.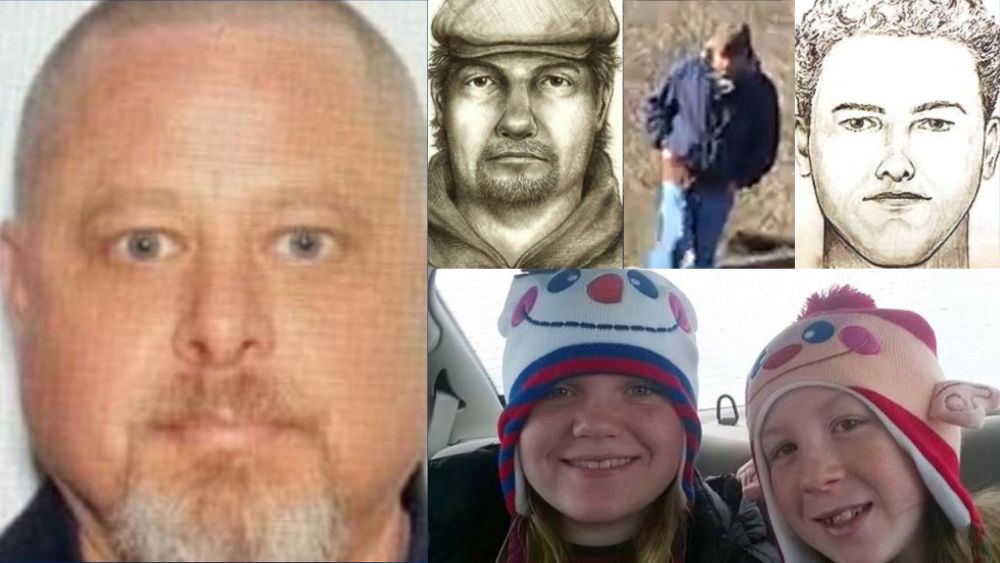 One of the girls, likely sensing danger, recorded the man's voice on her cellphone prior to the murders. She also managed to take a photo and record a small clip of the suspect. Although his face isn't clear in the picture, it was enough to give authorities a general description. Since then, they've been poring through thousands of tips, leading to Allen's arrest.
Meanwhile, detectives continue to ask anyone who may have additional information to email abbyandlibbytip@cacoshrf.com or call 765-822-3535.
"This investigation is still very ongoing. We are keeping the tip line open, not only about Richard Allen but any other person," Carroll County Prosecutor Nick McLeland previously said. "We cannot talk about the evidence in the probable cause or the charging information … today's about Abby and Libby, focusing on them."
WATCH HERE: VIDEO of the suspect
LISTEN HERE:  AUDIO of the suspect
Check back for updates.
For the latest true crime and justice news, subscribe to the 'Crime Stories with Nancy Grace' podcast. Here is a previous episode on the case. 
Join Nancy Grace for her new online video series designed to help you protect what you love most – your children.
[Featured image: Richard Allen/ISP; Abby (R) and Libby (l)/Handout]