The parents of the 6-year-old Virginia boy accused of shooting his teacher on Monday could possibly face charges, legal experts say, if police determine the gun he used wasn't secured at home.
As CrimeOnline previously reported, a student at Richneck Elementary School in Newport News began arguing with the teacher, Abby Zwerner, 25, in a first-grade classroom. The boy then allegedly pulled out a gun and fired a single shot.
The teacher's injuries were life-threatening, officials said, but she's improved and is now in stable condition, Fox News reports. The gunshot went through her hand and hit her chest.
"She made sure every one of those kids were out of that room. She was the last one to leave … after suffering a gunshot wound, to make sure her students … were safe," Newport News Chief of Police Steve Drew said Monday.
The school was put on lockdown at about 2 p.m. as police responded, and the lockdown was lifted at about 3:20 p.m. Police detained the 6-year-old immediately after the shooting, and no other students or staff were injured.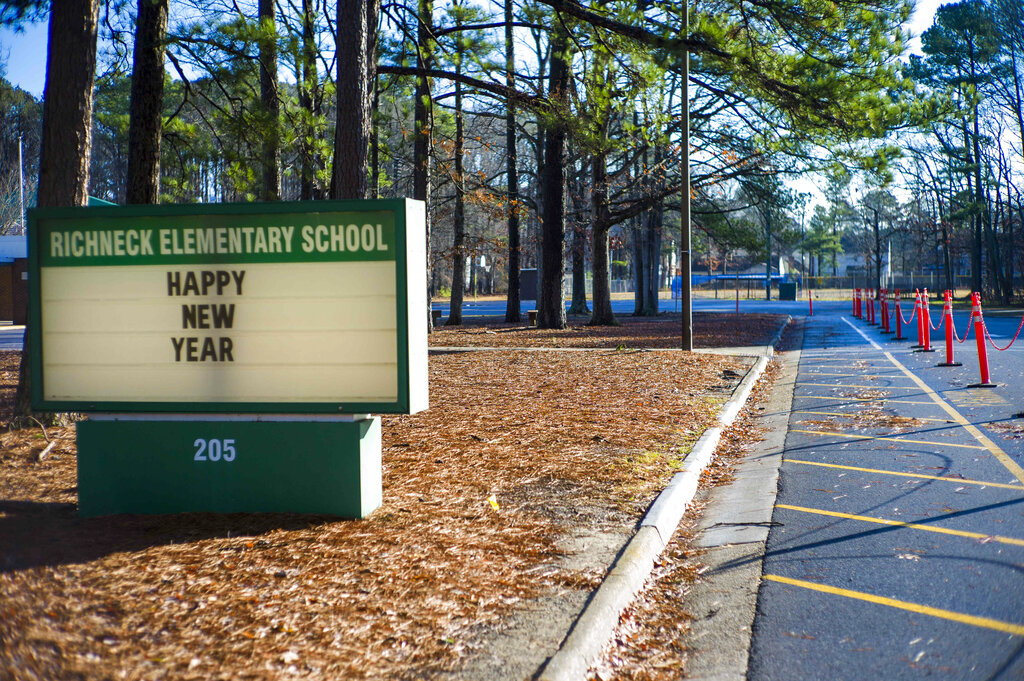 Drew added that the child took the gun from home and put it in his backpack before school. According to New York Post, Drew added that the child's mother had legally purchased the gun.
Legal experts are now saying the child's parents could potentially face criminal charges since Virginia law mandates that weapons must be secured around the presence of children ages 14 and under. The child, however, likely will not face charges.
"You can't charge a 6-year-old criminally; that's pretty well established," Virginia criminal defense attorney Steve Duckett told The Post. "The test should come down to whether or not appropriate steps were taken to safeguard the weapon."
"If they kept [the gun] out in the wide open where anybody could grab it and do something untoward with it, that does expose them potentially to some liability."
Meanwhile, the child was taken to a medical facility, where he's being held until a judge decides the next steps.
Check back for updates.
For the latest true crime and justice news, subscribe to the 'Crime Stories with Nancy Grace' podcast.
[Featured image: Messages of support for teacher Abby Zwerner, who was shot by a 6 year old student, grace the front door of Richneck Elementary School Newport News, Va. on Monday Jan. 9, 2023. The Virginia teacher who authorities say was shot by a 6-year-old student is known as a hard-working educator who's devoted to her students and enthusiastic about the profession that runs in her family. (AP Photo/John C. Clark)]