One of the suspects accused of raping Louisiana State University student Madison Brooks has been charged again with rape, in an incident that a family lawyer said followed an extremely similar pattern to the Brooks case.
According to Fox News Digital, 18-year-old Kaivon Washington has been arrested twice for two sexual assaults that took place before he allegedly raped Brooks, 19. Washington and three others were arrested earlier this year after they left a bar in East Baton Rouge with Brooks, who had too much to drink and couldn't drive herself home.
Washington and a 17-year-old are now charged with third-degree rape, which Louisiana law says involves a victim who is "incapable of resisting or of understanding the nature of the act by reason of a stupor or abnormal condition of mind produced by an intoxicating agent or any cause and the offender knew or should have known of the victim's incapacity."
The two other suspects, Everette Lee, 28, and Casen Carver, 18, are charged with principle to rape, which means they were present but did not take part and did nothing to stop it.
The defendants dropped Brooks off at an unknown subdivision following the alleged rape, after she couldn't give them her address home. A driver accidentally hit her as she attempted to walk home. She passed away from her injuries.
As CrimeOnline previously reported, Washington was accused in 2020 of raping a 12-year-old girl. Police said the victim stated she was inside a room at a Livingston Parish apartment in May or June 2020, when Washington sexually attacked her.
The second incident took place in October 2022, when Washington was accused of attacking someone he met at Reggie's, the same bar that Brooks was at before the alleged attack. In the 2022 attack, Washington and 18-year-old Karson Jones were reportedly drinking together, along with the victim, who identified Jones as an "acquaintance," Fox News Digital reports.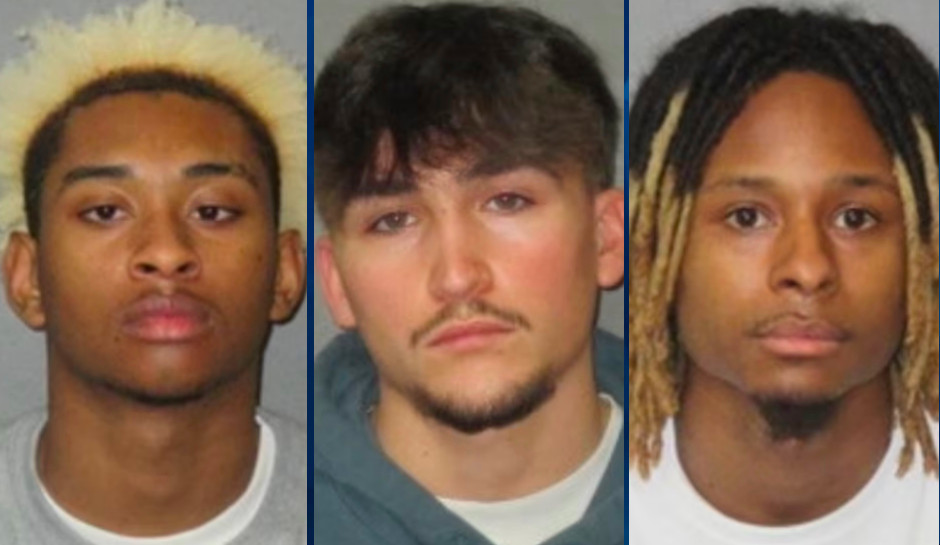 Court records in the 2022 case state that the victim told police she was too inebriated to drive home; Jones and Washington then drove her over to Jones' residence, where both men allegedly sexually assaulted her and gave her alcohol forcefully when she asked for water.
The victim reported the assault on January 25, just one day after the suspects were arrested in the Brooks case.
"There are a lot of similarities that suggest a MO," attorney for the Brooks family, Kerry Miller, said. "It was the same bar, more than one man was involved, the use of alcoholic beverages being used and being separated from friends. … It suggests he preys on vulnerable women."
Washington's lawyer Ron Haley said he has concerns with the recent sexual assault allegation, specifically because of the time it took for the victim to come forward, along with the reported date of the incident.
"First, like the matter in Livingston, the 'follow-up' investigation took place on or about Jan. 25, 2023," he said.
Secondly, the date of the incident on Mr. Washington's warrant is different from his co-defendant. Third, in the warrant for his co-defendant, it does not mention anything regarding intoxication. It states the victim was having consensual sex with his co-defendant in the presence of Mr. Washington."

"Finally, the victim never accused Mr. Washington of having sexual intercourse with her, thus we are curious as to why he was charged with rape."
The original warrant, according to Fox News Digital, had the date of the alleged attack as August 1, 2022. Police, however, reportedly explained it was a clerical error and the date should have been October 1, 2022.
The arrest warrant in the 2022 case stated that Jones let the victim stay at his home because she was too drunk to drive, but then threatened to kick her out unless he could watch Washington have sex with her.
The victim said sex was initially consensual but she ultimately said "no" multiple times while Jones "pinned her down and became increasingly aggressive, at which time she repeatedly told him to stop, and he repeatedly ignored her."
Jones then "grabbed her face and held her mouth open as Washington poured the drink down their throat," and continued to have sex with her, the arrest warrant states.
Both Jones and Washington were charged with first-degree rape in the case.
For the latest true crime and justice news, subscribe to the 'Crime Stories with Nancy Grace' podcast. Listen to the latest episode:
Join Nancy Grace for her new online video series designed to help you protect what you love most — your children.
[Featured image: Madison Brooks/Handout]