A former Portuguese police chief who previously insisted that missing British girl Madeleine McCann is dead says he hopes a woman who claims to be the missing child is not her.
According to Cofina Media, Vitor Paiva, who was once the lead of the "Policia Judiciaria force in Setubal," said that he would be "disappointed" if Julia Faustyna was actually the missing child as she claims.
Faustyna, of Poland, said she doesn't remember much of her childhood, aside from a holiday memory of being in a "white-colored apartments."
She posted on Instagram that the memory didn't include any family members, but included seeing a beach and a "little bay as I can remember I saw [turtles] then and there were another children and they tried to touch small [turtles]."
As CrimeOnline previously reported, Madeleine, 3 at the time, was vacationing with her family in Praia da Luz, Portugal, in May 2007 when she vanished from her hotel room. Her parents had been dining a short distance away on the resort property while she slept in the room with her siblings.
Paiva is now urging law enforcement to "clarify the situation" and have Faustyna submit a DNA test and called the situation "far-fetched," adding that if she were indeed Madeleine, law enforcement in charge of the case would have already investigated.
So far, according to Paiva, "millions" has  "spent on investigating" the child's disappearance, but that investigation never involved Faustyna.
View this post on Instagram
Paiva also reportedly attacked German prosecutor Hans-Christian Wolter and the way he handled the case. The prosecutor previously said convicted sex offender Christian Brückner likely kidnapped and harmed Madeleine, but he has never been charged with her disappearance and/or murder.
"He says Madeleine is dead and the kidnap involved Christian Brückner…We have been anxiously awaiting the evidence which hasn't arrived."

"I would feel disappointed if this young woman were Maddie. It would mean the state prosecutor, who deserves credit for the profession he exercises, has ended up deceiving us."
Faustyna said she was willing to take the test and asked even her parents to submit their own DNA, but they reportedly declined and refuse to talk about the past.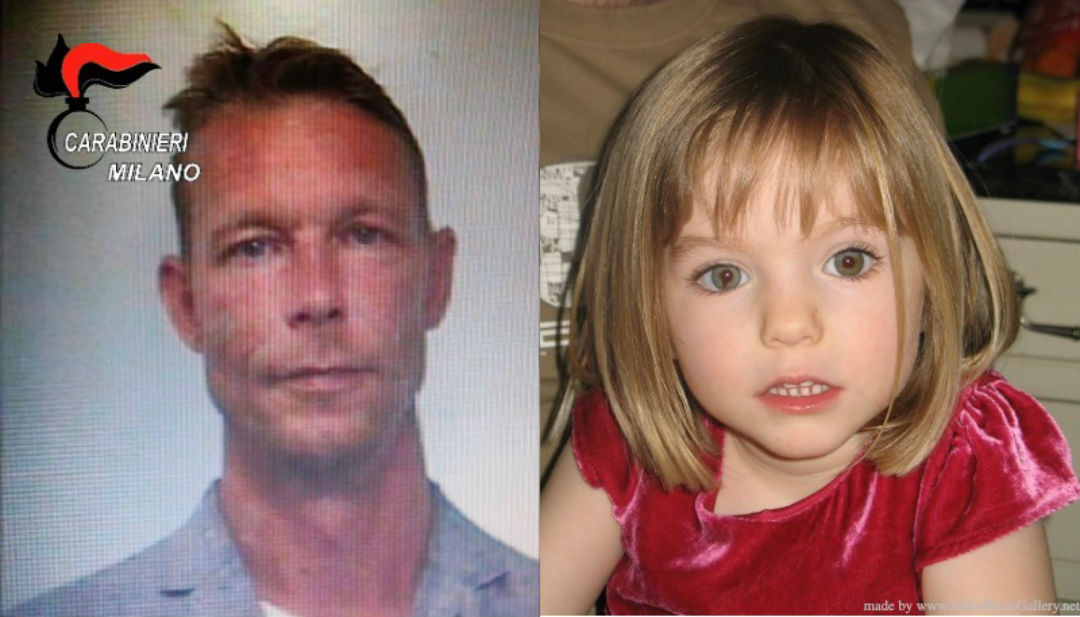 Parents and Childhood
Faustyna said her own parents rarely talk about her childhood and dismiss questions when she brings the past up. During the rare times they did talk about the past, Faustyna said their stories had inaccuracies.
She said an example includes her parents telling her she joined a school much earlier than September 2007, but her kindergarten teacher said that was her enrollment date.
Faustyna said she's 21, but she isn't certain if that is her exact age, since she reportedly hasn't seen her birth certificate and doesn't know if she was lied to. Madeleine, as of February 2023, would be 18 years old.
While speaking with The Tab, Faustyna said she's tried to get her parents to talk about the discrepancies, but they reportedly refuse to engage.
"[My] mother didn't want to talk about it," she said. "She said the past is in the past and she is not going to talk about the past. She said now is the future and we should focus on the future. My dad said, 'even if I am not your father will it change anything?'"
Sexual Abuse
Faustyna said she recognized Brückner when she saw his mugshot. Brückner worked as a repair man in Praia de Luz around the time that Madeliene vanished. He's currently behind bars serving out a 7-year sentence for attacking a 72-year-old woman at the resort in 2005.
According to another Instagram post, Faustyna said she was sexually abused beginning around age eight, and a robot portrait police made in the case closely resembled Brückner.
"I know this person and I will always recognise this face. That's him. It's Peter. I'm sure that's his face. I think I may be Madeleine, but I'm not 100% sure without the DNA test. But on this robot portrait, I'm sure it's him."
Check back for updates.
For the latest true crime and justice news, subscribe to the 'Crime Stories with Nancy Grace' podcast. Listen to a previous episode on the case below. 
Join Nancy Grace for her new online video series designed to help you protect what you love most — your children.
[Featured image: Julia Faustyna/Instagram; Madeleine McCann/Family Handout]