Two of the four Americans kidnapped on March 3 in Mexico were found dead, officials announced Tuesday, while the two other two victims were alive.
Tamaulipas Gov. Américo Villarreal said one of the surviving victims was found severely wounded while the other one was found unharmed. All four victims were located at a medical clinic in Matamoros, Tamaulipas, according to what a source told CNN.
A source also said the two surviving victims will receive medical care at a Texas hospital.
Where it Took Place
As CrimeOnline previously reported, the incident happened in Matamoros, Tamaulipas, when armed men opened fire on a white minivan with North Carolina license plates, as it crossed over the Mexico border. Afterward, the men allegedly pulled all four people out of the minivan and forced them into another vehicle.
The victims are believed to have been victims of mistaken identity. Investigators said that the situation likely involves the cartel who mistook them for "Haitian drug smugglers."
Officials added that they have no information about any criminal activity involving the victims.
The Victims
A mother-of-6 identified as Latavia "Tay" Washington McGee, 33, drove to Mexico with her friends to undergo a medical procedure. She was accompanied by Shaeed Woodard, Zindell Brown, and someone identified only as Eric, according to what McGee's mother, Barbara Burgess, told CNN.
The victims, according to Brown's sister, Zalandria Brown, grew up together in South Carolina and are "bonded like glue."
"Zindell is like my shadow, he's like my son, he's like my hip bone. We're just tight like that," she added.
On Tuesday afternoon, a US official told CNN that the two deceased victims have been identified as Shaeed Woodard and Zindell Brown. The survivors were identified as Latavia Washington McGee and Eric Williams.
Receipts found inside the minivan indicate that the Americans were traveling to Mexico for medical reasons.
"The information we have is that they crossed the border to buy medicines in Mexico, there was a confrontation between groups and they were detained," Mexican President Andrés Manuel López Obrador said. "The whole government is working on it."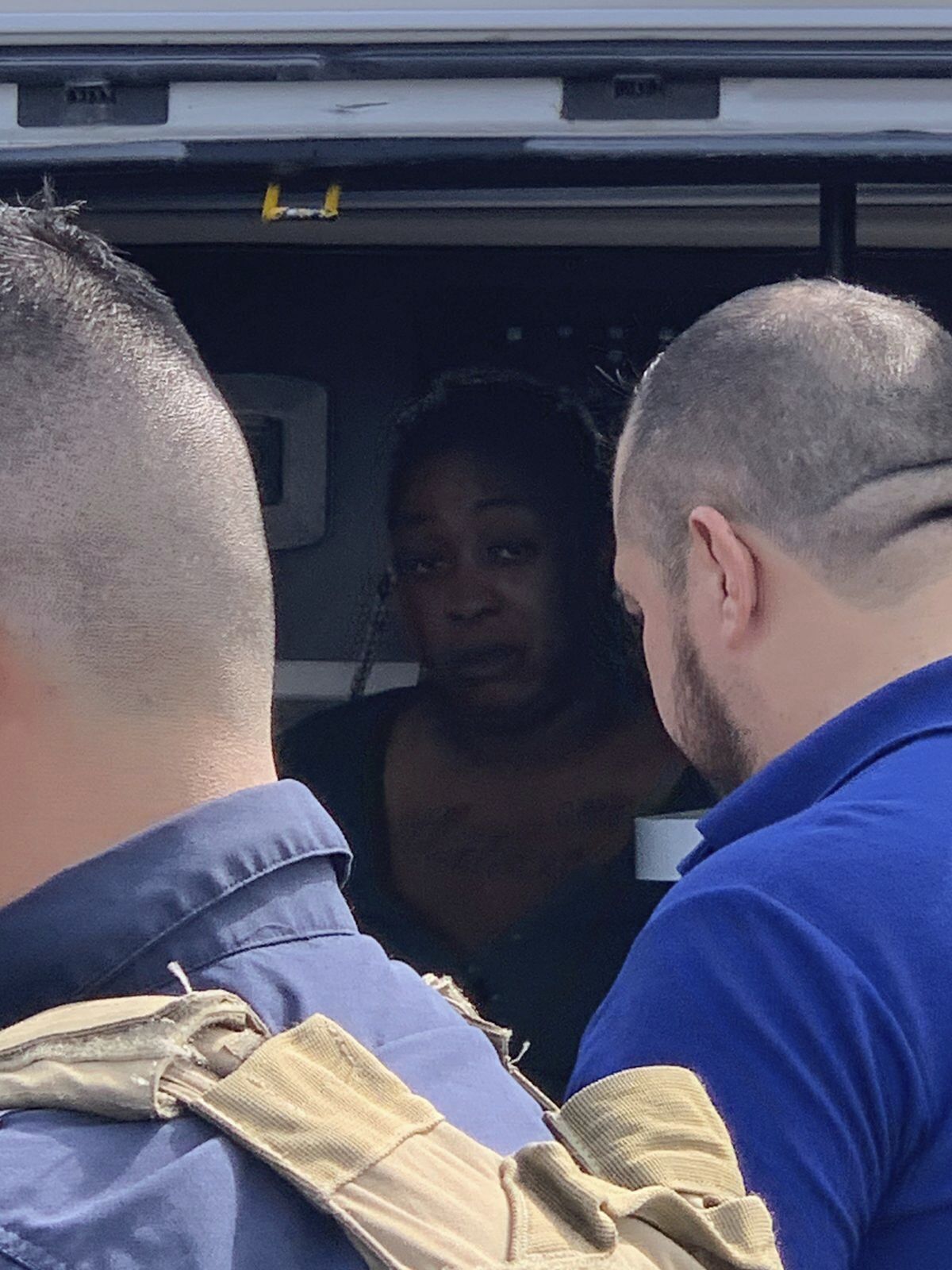 Crossing the Border for Medical Reasons
Washington Post reports that some Americans routinely travel to Mexico "for health care, as well as cosmetic surgeries," according to experts.
"It's a very common phenomenon to travel to Reynosa or Matamoros for medicines, or medical procedures, and especially to see dentists because it's less expensive than in Texas," Nestor Rodriguez, a sociology professor at the University of Texas at Austin said.
"Some Mexican Americans may feel more familiar with Mexican doctors rather than with American ones."
Kathleen Staudt, a professor emerita of political science at the University of Texas at El Paso, added that medications are less expensive in Mexico.
Further, Mexico is convenient for Texans without insurance. The state of Texas, according to Staudt, did not expand Medicaid under the Affordable Care Act, which left many people without affordable options.
"The pharmacy business is a thriving one on the border," Ricardo Ainslie, a professor of border culture and history at the University of Texas at Austin, added, according to Washington Post. "Matamoros is a big destination for health care, and so are towns and cities 50 miles west of Matamoros."
Officials Warn of 'Do Not Travel' Areas
Meanwhile, officials continue to warn people that the area is a "Level 4 Do Not Travel." The US State Department said that Tamaulipas, which is right across the Rio Grande at the Brownsville, Texas, border, has been riddled with kidnapping and other crimes.
"Criminal groups target public and private passenger buses, as well as private automobiles traveling through Tamaulipas, often taking passengers and demanding ransom payments," the State Department advisory said.
Officials Release Statement
On Tuesday afternoon while speaking through a translator, Tamaulipas Attorney General Irving Barrios Mojica said law enforcement found the victims on Tuesday morning, at around 8 a.m. at a home outside of Matamoros.
One of the surviving victims was shot in the leg.
At least one person has been detained, Mojica said, identified as a 24-year-old who was taking "surveillance functions of the victims." His name has not been released.
Check back for updates.
For the latest true crime and justice news, subscribe to the 'Crime Stories with Nancy Grace' podcast. Listen to the latest episode:
Join Nancy Grace for her new online video series designed to help you protect what you love most — your children.
[Feature Photo: A Red Cross worker closes the door of an ambulance carrying two Americans found alive after their abduction in Mexico last week, in Matamoros, Tuesday, March 7, 2023. Two of four Americans whose abduction in Mexico was captured in a video that showed them caught in a cartel shootout have been found dead, officials said Tuesday.  The two surviving Americans were taken to the border near Brownsville, Texas, in a convoy of Mexican ambulances and SUVs. (AP Photo)]