Testimony continued Wednesday morning in the Letecia Stauch murder trial; she stands accused of killing her 11-year-old stepson, Gannon Stauch.
As CrimeOnline reported, prosecutors say Stauch stabbed, shot, and beat Gannon inside the family's El Paso County home in Colorado, on January 27, 2020. Months later, his body was found stuffed into a suitcase beneath a bridge in Pace, Florida.
Stauch is now on trial at the El Paso County Court, facing first-degree murder and related charges.
Jurors heard Wednesday morning the remainder of a call between Gannon's father, Al Stauch, and the defendant. The call took place on February 15, 2020, while Gannon was still missing. The beginning of the call was played in court Tuesday afternoon.
While Al pleaded with the defendant for the truth, Letecia Stauch denied knowing where Gannon was.
Al accused her of telling different stories, none of which made sense to him, including a kidnapping, a sexual assault, Gannon being badly injured on a bicycle, and someone named Quincy Brown abducting him from their home.
The defendant previously claimed a man named Edguardo broke into the Stauch's Fountain home and took Gannon. Before that, she said Gannon ran away.
Al: "I want the truth right now and I'll be willing to meet you. The biggest thing between us right now is the truth. You give me the truth, you get your meeting…Give me the truth."
Letecia: "I gave you the truth."
Al: "You walked me through 27 versions of a fake bulls**t lie."
Letecia then complained that Gannon's mother, Landen Hiott, was allowed to stay at the Stauch family home. The defendant left the residence when Hiott arrived from South Carolina in January 2020, to help search for her son.
Al reminded Letecia that she and her teen daughter, Harley, left the home voluntarily, adding that he saw no problem with the mother of his son staying with him to help with search efforts.
"You guys left. You bounced," Al said.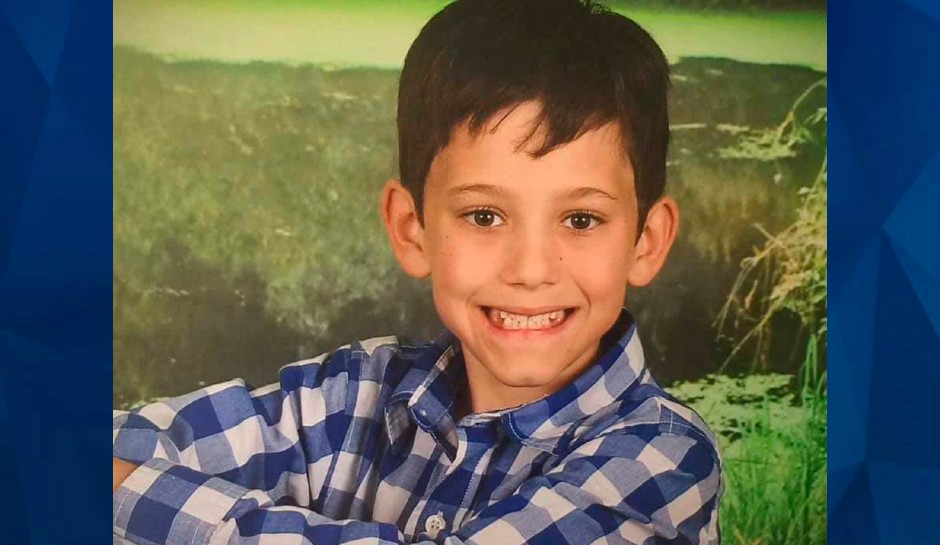 At one point during the conversation, Letecia Stauch claimed, "I'm not a criminal," and continued to deny any involvement, then later accused of Al of being with the police.
"I'm not stupid. I know you have police there," she said.
Al said she could believe whatever she wanted about police, then pushed her again, to tell the truth.
"How many times do I have to say this to you? I don't know," Letecia Stauch said.
Al asked the defendant about the blood found in the home, while Letecia Stauch claimed Hiott, her family members, and Al may have contaminated the scene with blood.
"There was a puddle of blood the size of one of those paper platter plates," Al said. "That blood was not already there, how did it get there?"
Letecia said if Gannon's blood was in the home, it happened after he burned his arm and cut his foot. Al then added FBI Agent Amber Cronan to the call and asked Letecia Stauch to tell the agent what she told him.
WARNING: Video Contains Graphic Language
Another call was then played to the court, between FBI Agent Amber Cronan, Al, and the defendant. Letecia Stauch told Cronan that an intruder broke into her home, assaulted her, then kidnapped Gannon.
A fourth phone call was then played, with only the defendant and Al. As Letecia gave another explanation, Al got fed up and ended the call.
"This is the worst f**cking story yet, I'm done with this s**t," Al said.
Cronan took the stand Wednesday morning and said she felt the defendant didn't really want to talk to her at all
"The significant pause in her speaking when they hooked up the 3-way call gave me the impression she might have been reluctant to speak with me," Cronan told the court.
Cronan added that there was no evidence to suggest that an intruder broke into the Stauch phone and no evidence of Gannon being kidnapped. She also said the defendant knew things about blood in the home that only someone who was at the crime scene would know.
Letecia Stauch is facing charges of:
Murder in the First Degree (Child Under Twelve-Position of Trust §18-3-102(1)(f))
Tampering with a Deceased Human Body, §18-8-610.5
Tampering with Physical Evidence, §18-8-610(1)(a)
Stauch pleaded not guilty by reason of insanity. The trial continues.
Check back for updates.
CLICK HERE to see all of our coverage on Gannon Stauch
For the latest true crime and justice news, subscribe to the 'Crime Stories with Nancy Grace' podcast. Listen to a previous episode on the case below.
Join Nancy Grace for her new online video series designed to help you protect what you love most – your children.
[Feature Photo: Gannon Stauch/Facebook via Landen Hiott]