Testimony continued Tuesday morning in the Letecia Stauch murder trial; she stands accused of killing her 11-year-old stepson, Gannon Stauch.
As CrimeOnline reported, prosecutors say Stauch stabbed, shot, and beat Gannon inside the family's El Paso County home in Colorado, on January 27, 2020. Months later, his body was found stuffed into a suitcase beneath a bridge in Pace, Florida.
Stauch is now on trial at the El Paso County Court, facing first-degree murder and related charges.
FBI Special Agent Kevin Hoyland with the FBI Cellular Analysis Survey Team (CAST) was the first to take the witness stand Tuesday morning. He was responsible for pulling data on cell phones and applications that were used before, during, and after Gannon's disappearance.
Hoyland broke down the analysis on four different phones the defendant used by Letecia Stauch during the investigation. Some of those phones were "burner" phones. Stauch allegedly purchased at least one of the burner phones at a Walmart store after Gannon vanished.
He also provided data taken from Gannon's phone and Harley Hunt's phone (the defendant's daughter), and data from a Life360 app from one of the defendant's phones.
The following data, in part, was recovered on the day before and the day of Gannon's disappearance:
January 26, 2020
Stauch messages her daughter, Harley, at work, and tells her Gannon had an accident in his pants while at the Garden of the Gods in Colorado Springs.
Stauch leaves her home later that afternoon, and texts Harley to tell her they were out getting food.
Halrey's phone was traced to Massage Envy (her place of employment) earlier in the day; she returns home after 10 p.m.
January 27, 2020
Gannon's phone data indicates his phone was at a Petco that morning, while Stauch's phone was left at home.
Harley receives a message from Gannon's phone, stating that she should contact his number if she needs anything since Stauch left her phone at home.
Stauch sends Harley another text message at Massage Envy.
Between 2 p.m. and 4 p.m., Stauch uses her phone numerous times.
Between 6 p.m. and 7 p.m., Stauch again uses her phone numerous, including a call to Gannon's father, Al, and to 911 to report Gannon missing.
Someone uses Gannon's phone while the El Paso County police are at the Stauch home, following reports of him being missing.
Two calls were placed from Gannon's phone during the evening, and according to Hoyland, Gannon likely didn't make those calls himself; Stauch had already reported him missing.
FBI Agent Kevin Hoyland testified #GannonStauch's cell phone had two outgoing calls made after his accused killer and stepmother #LeteciaStauch reported him missing on January 27, 2020. pic.twitter.com/vz2jVM2HIE

— Law&Crime Network (@LawCrimeNetwork) April 25, 2023
Police previously said they believe Gannon was killed inside his home at some point in the afternoon, when Stauch returned home on January 27, 2020. Cellphone records indicated that Harley Hunt was not at home during the time that Gannon died.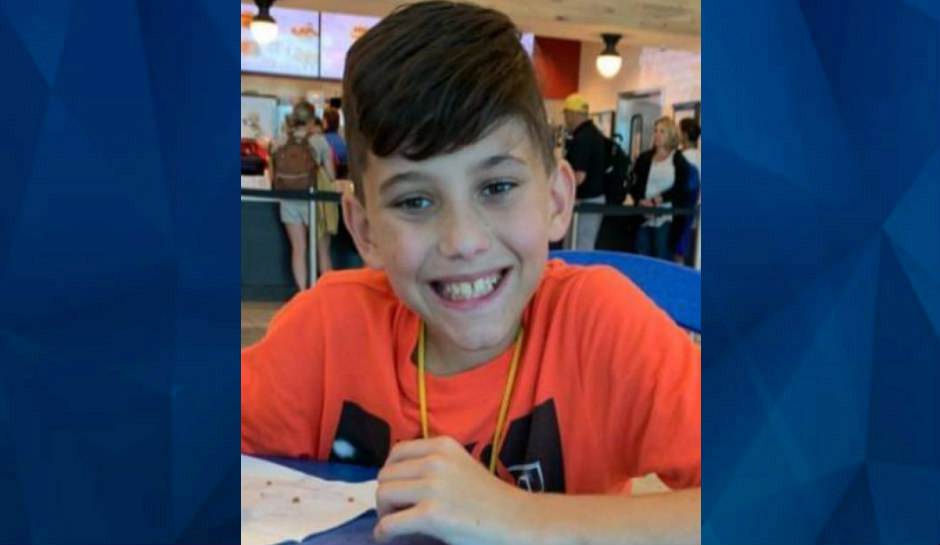 Gannon's father was out of state at the time, in Oklahoma with the U.S. National Guard. Gannon's younger sister, Laina, was at school and returned home by bus after Gannon had been murdered, prosecutors previously said.
Hoyland also presented data taken from the GPS from the defendant's vehicle, a rental cargo van, and an Altima that was rented after Gannon's disappearance, and provided data on various locations Stauch traveled in the following days.
He also indicated that while using her burner phone, Stauch used the *67 option to block her number when making calls.
Next to take the stand was clinical psychologist Dr. Christine Mohr, who is testifying about the services she provided to Stauch at El Paso County jail, following the defendant's arrest in March 2020.
Stauch had a calm, polite demeanor, Mohr said, without any "significant" concerns, although Stauch protested being on suicide watch. Mohr said she placed Stauch on suicide watch as a safety precaution, given the severity of the crimes she's accused of.
"I do recall her reporting a history of GAD [generalized anxiety disorder], which seemed consistent with how she was presenting," Mohr said, adding that Stauch denied any prior mental health treatment, aside from generalized anxiety.
Mohr also said she didn't see any signs of additional mental health issues with the defendant, while a psychiatrist prescribed Stauch an anti-anxiety medication.
Mohr's testimony is scheduled to continue after lunch recess.
Letecia Stauch is facing charges of:
Murder in the First Degree (Child Under Twelve-Position of Trust §18-3-102(1)(f))
Tampering with a Deceased Human Body, §18-8-610.5
Tampering with Physical Evidence, §18-8-610(1)(a)
Stauch pleaded not guilty by reason of insanity.
The trial continues. Check back for updates.
CLICK HERE to see all of our coverage on Gannon Stauch
For the latest true crime and justice news, subscribe to the 'Crime Stories with Nancy Grace' podcast. Listen to a previous episode on the case below.
Join Nancy Grace for her new online video series designed to help you protect what you love most – your children.
[Feature Photo: Gannon Stauch/Facebook; Letecia Stauch/Police Handout]