Testimony continued Wednesday morning in the Letecia Stauch murder trial; she stands accused of killing her 11-year-old stepson, Gannon Stauch.
As CrimeOnline reported, prosecutors say Stauch stabbed, shot, and beat Gannon inside the family's El Paso County home in Colorado, on January 27, 2020. Months later, his body was found stuffed into a suitcase beneath a bridge in Pace, Florida.
Stauch is now on trial at the El Paso County Court, facing first-degree murder and related charges
First to take the stand Friday morning was Dr. Jackie Grimmett, a forensic psychologist who interviewed Stauch in December 2020. They met one time for around three hours and 40 minutes, Grimmett said, and spoke about Gannon's death and the defendant's mental health.
Stauch had already been administered previous mental health tests while in jail, but according to Grimmett, those tests had invalid results. Grimmett was asked by Stauch's previous defense lawyer to administer additional tests and to ask some legal questions to determine if Stauch understood court proceedings.
"I did not believe she had a severe mental illness," Grimmett said, adding that Stauch did engage in some odd behaviors such as humming to herself and "talking to vampires."
Stauch's emotions, however, "didn't really seem to fit what was going on," Grimmett said.
Stauch's test answers also implied she was manipulating the answers to make herself seem mentally ill, Grimmett added.
"She was talking to people (on the phone in jail) and saying illogical things, saying she wasn't doing well and losing her mind," Grimmett explained. "[But] she had clear coherent requests when talking to her daughter…on the same date."
Grimmett said Stauch's behavior was not consistent with bipolar personality disorder, although Stauch claimed she had it. Grimmett also said Stauch did not exhibit the behaviors of someone with dissociative identity disorder (DID), although Stauch told Grimmett she had "various different personalities."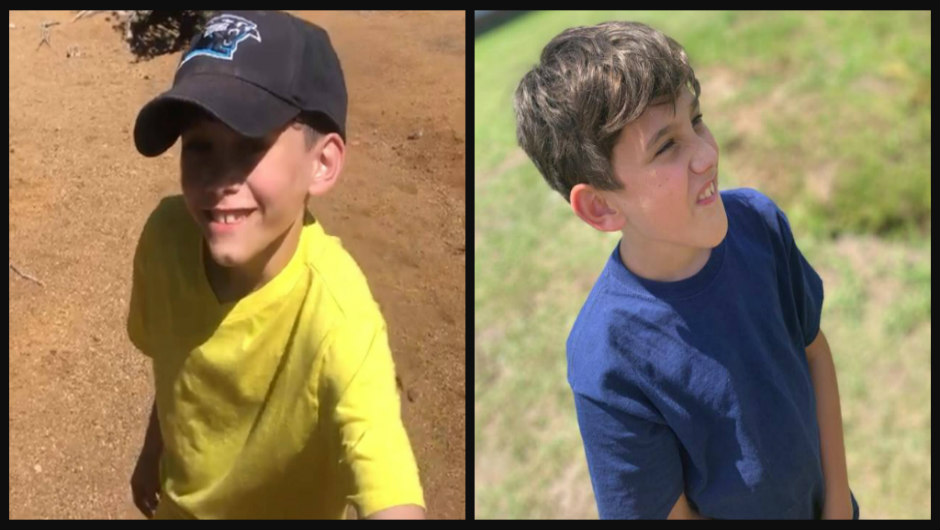 Stauch allegedly told Grimmett she had found herself in places she "hadn't planned on being," and had "various different personalities" with different names.
"Taylor, Tesia, Jasmine, and I believe Jasper," Grimmett said, adding that she considered a DID diagnosis but Stauch ultimately didn't present the symptoms associated with it.
"She had selective names for them [her other personalities. Alters [alter personalities] present themselves to you. You don't name them [yourself]," Grimmett said.
Grimmett said Stauch told her she talked to a vampire named Justice, who could be summoned by a button in Stauch's cell. Stauch told the doctor that she first met the vampire while living in Alaska.
"She directed me to the movie 'Twilight,'" Grimmett said. "The name of the council was taken directly from the series."
Grimett said DID is a rare disorder and it's uncommon for someone with DID to take on names from a movie series, which is "consistent with a fabrication."
"It seemed like she was conveying a story from fiction."
The accused murderer is on trial for killing her stepson #GannonStauch in January 2020, then later stuffing his body in a suitcase and traveling to Florida to dump it under a bridge.

— Law&Crime Network (@LawCrimeNetwork) April 26, 2023
Stauch also "made no mention of them [the alter names] to previous evaluators" and didn't previously talk about vampires while in jail, Grimmett said.
Grimmett said Stauch, did, however, present symptoms of both borderline personality disorder and narcissistic personality disorder, although she didn't meet the threshold to be fully diagnosed.
"She had a couple of features of bipolar personality disorder. She was impulsive and had some kind of push/pull relationships," Grimmett said. "The same for narcissistic personality disorder…Stauch told me on two occasions that she lacked empathy and didn't experience people's thoughts and feelings."
Stauch had "grandiosity" throughout the meeting, Grimmett said, and refused to meet with social workers, claiming she only wanted to talk with those who have "higher degrees."
Stauch told Grimmett she could bring Gannon back to life based on religious beliefs from a Colorado pastor who reportedly brought someone back to life.
During cross-examination, Stauch's lawyer, Josh Tolini, asked Grimmett if Stauch told her she did not want to be found crazy. Grimmett acknowledged that Stauch made the statement to her daughter while on the phone and that she would "pass the test with flying colors."
Letecia Stauch is facing charges of:
Murder in the First Degree (Child Under Twelve-Position of Trust §18-3-102(1)(f))
Tampering with a Deceased Human Body, §18-8-610.5
Tampering with Physical Evidence, §18-8-610(1)(a)
Stauch pleaded not guilty by reason of insanity.
The trial continues. Check back for updates.
CLICK HERE to see all of our coverage on Gannon Stauch
For the latest true crime and justice news, subscribe to the 'Crime Stories with Nancy Grace' podcast. Listen to a previous episode on the case below.
Join Nancy Grace for her new online video series designed to help you protect what you love most – your children.
[Feature Photo: Gannon Stauch/Facebook; Letecia Stauch/Police Handout]