The prosecution and defense have rested in the murder trial for Letecia Stauch, a Colorado stepmother accused of killing her stepson, Gannon Stauch
An El Paso County jury began deliberating Friday afternoon after both sides presented their closing arguments. The prosecution emphasized that the trial had been more about the defendant's mental state rather than Gannon; he then held up a photo of the 11-year-old boy.
Prosecutor James Young with the 4th Judicial District Attorney's Office then held up a photo of the 11-year-old murder victim.
"This is what the trial should be about," Young said while holding the photo of a smiling Gannon.
Young said that Stauch showed premeditation when she terrorized and manipulated the victim over burned carpet in their Fountain home on January 26, 2020. The next day, she murdered him, concealed evidence, and lied about his disappearance, Young said.
Gannon's remains were found in a suitcase under a bridge in Pace, Florida, in March 2020.
Young then presented evidence from Gannon's autopsy, which showed that he had a gunshot wound to his jaw, 18 stab wounds, and four blunt force trauma injuries to his head. Young argued that the injuries demonstrated that Stauch knew what she was doing and did not stop attacking, even though Gannon fought back.
"Just by looking at these injuries what does that tell you? Gannon was defending himself, he was fighting off. Despite having hydrocodone in his system, despite being lethargic. He was able to fight her off; 18 times she took a knife and stabbed him," Young said.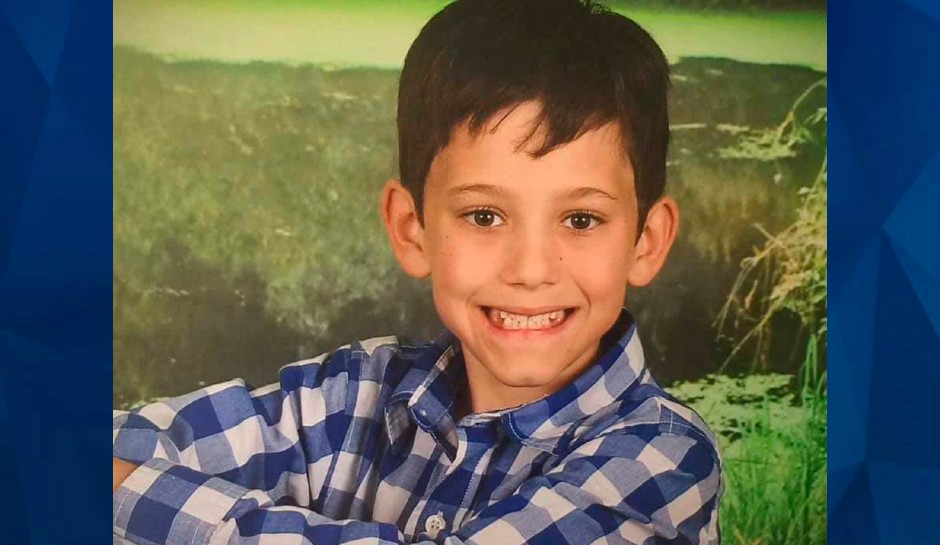 Young used Stauch's actions after Gannon's death, such as hiding his body and lying about his disappearance, as evidence that she knew what she was doing when she allegedly killed him.
The prosecution also attempted to discredit the defense's insanity plea by arguing that Stauch was fully aware of her actions and suggesting that her symptoms of dissociative identity disorder (DID) were not disclosed until after she had consulted with psychiatrist, Dr. Dorothy Lewis.
"If his body wasn't found in Florida, do you think we'd be talking about insanity in this trial?" Young asked.
Defense Attorney Josh Tolini argued that Stauch experienced a mental breakdown during the crime. He added that the extreme violence inflicted on Gannon is proof that a rational person would not use that much force to kill a child.
Tolini added that Dr. Lewis' described Stauch as "one of the most mentally ill people she had ever treated," which reinforces the argument that Stauch has DID. He also argued that Stauch's inconsistent statements and lies are a symptom of DID and her attempt to dissociate herself from the crime.
"This wasn't a preplanned, calculated killing for some game," Tolini said. "This was a psychotic break fueled by rage, attacking a demon from the past,"
Check back for updates.
For the latest true crime and justice news, subscribe to the 'Crime Stories with Nancy Grace' podcast. Listen to a previous episode on the case below.
Join Nancy Grace for her new online video series designed to help you protect what you love most – your children.
[Feature Photo: Gannon Stauch via Landen Hiott; Letecia Stauch/Police Handout]