A South Carolina groom who sustained severe injuries in a collision that killed his wife shortly after their wedding reception has initiated legal action against an alleged drunk driver and the bars accused of serving her too much alcohol.
Aric Hutchinson, 36, filed a wrongful death lawsuit in Charleston County Wednesday, at the Ninth Judicial Circuit. He alleges that 25-year-old Jamie Komoroski was grossly negligent and reckless on April 28, resulting in the tragic death of 34-year-old Samantha Miller, Hutchinson's new wife.
Police said that a blood test revealed that Komoroski had a blood alcohol content (BAC) level of .261, which is over three times the legal limit in the state.
The lawsuit includes Hutchinson's brother-in-law, Benjamin Garrett, along with his wife Alexis Garrett, and their 17-year-old son Brogan, as plaintiffs. According to the lawsuit, Benjamin Garrett was operating a low-speed vehicle (LSV) with his son seated beside him, when Komoroski smashed into them.
Aric and Samantha were riding in the LSV when the fatal collision occurred.
As CrimeOnline previously reported, Samantha was pronounced dead shortly after 10 p.m. The alleged drunk driver, identified as Jamie Lee Komoroski, hit the LSV in the 1200 block of E. Ashley Avenue.
Initial reports indicated that the couple was on a golf cart when the incident happened, but police confirmed they were on an LSV, which is similar to a golf cart but legal to drive on roads.
"Despite living on James Island, Jamie Komoroski, in the stupor of a drunken haze, mistakenly drove east on East Ashley Avenue in the opposite of direction of her home. As she headed east on East Ashely Avenue, Jamie Komoroski accelerate rapidly," the lawsuit said.
"Even as she blew through the 25-mph speed limit, Jamie Komoroski continued to accelerate. Reaching speeds of approximately 65-mph, Jamie Komoroski hurtled down Ashely Avenue and slammed into the back of the golf cart in which the plaintiffs were riding."
The lawsuit also named various bars that the defendant went to. She was said to be "noticeably and visibly intoxicated" but still served alcohol by the establishments.
Arich Hutchinson Lawsuit by Leigh Egan
Meanwhile, Komoroski hired two prominent lawyers, Nathan S. Williams and Christopher S. Gramiccioni, to represent her in her legal proceedings. The lawyers reportedly said they want the public to refrain from hastily passing judgment on the situation.
According to an arrest affidavit, Komoroski became "uncooperative" with police; she claimed she was not drunk and had a beer and one shot of tequila around an hour before the crash. A responding officer, however, noted that Komoroski had trouble standing and smelled of alcohol.
Komoroski also "strongly refused" a field sobriety test. Police arrested her and subsequently obtained a blood test. The test revealed that she was over three times over the legal limit, according to the South Carolina Law Enforcement Division (SLED), CNN reports.
The incident happened on a "tight road squeezed by houses, businesses, parked cars," according to the Courier, that's "nearly lightless" at night.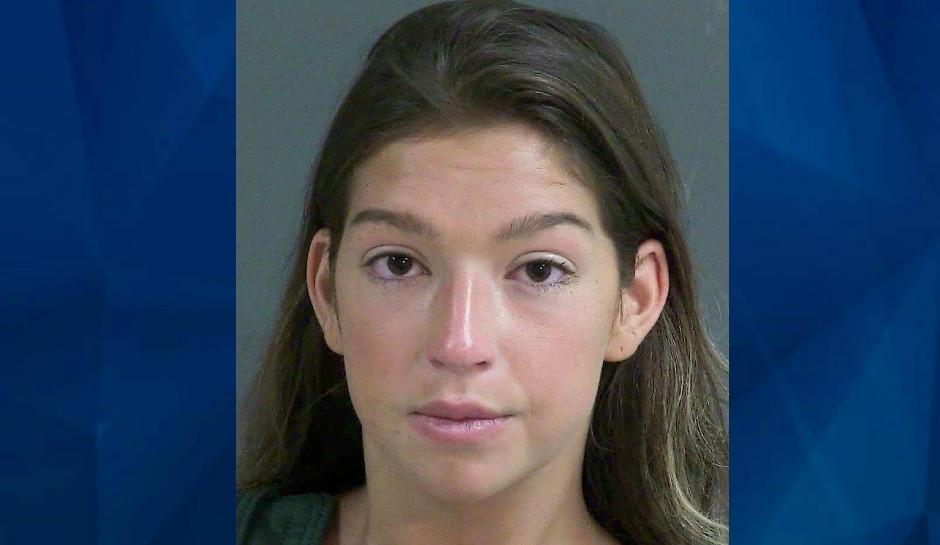 Director of the Folly Beach Public Safety Department, Andrew Gilreath, said he has visited the site multiple after he was called out to the crash scene on the night of the incident.
"One of the things for me that was so eye-opening about the situation was in public safety, you try to mentally insulate yourself from what you're seeing and dealing with," he said.
"I went home that night and was talking to my wife about what happened and she was visibly upset. I remember thinking, 'She wasn't even there and she's visibly upset about it.' It really is such a big deal. It's a tragedy. For nonsense. For no reason."
Gilreath added that the LSV was legal to drive and had its light on when struck.
Komoroski is facing a negligent homicide and DUI involving death. Check back for updates.
For the latest true crime and justice news, subscribe to the 'Crime Stories with Nancy Grace' podcast. Listen to the latest episode below. 
Join Nancy Grace for her new online video series designed to help you protect what you love most — your children.
[Feature Photo: Hutchinson couple/Handout]