On Thursday, the New York District Attorney released crime scene photos showing blood spatter and the knife allegedly used by nanny Yoselyn Ortega to kill two young children in her care.
According to the Daily Mail, the District Attorney publicized the gruesome photos a week after they were presented to a jury. Ortega, 55, is charged with murdering Leo Krim, 2, and Lucia Krim, 6, in the bathroom of their Manhattan apartment in October 2012.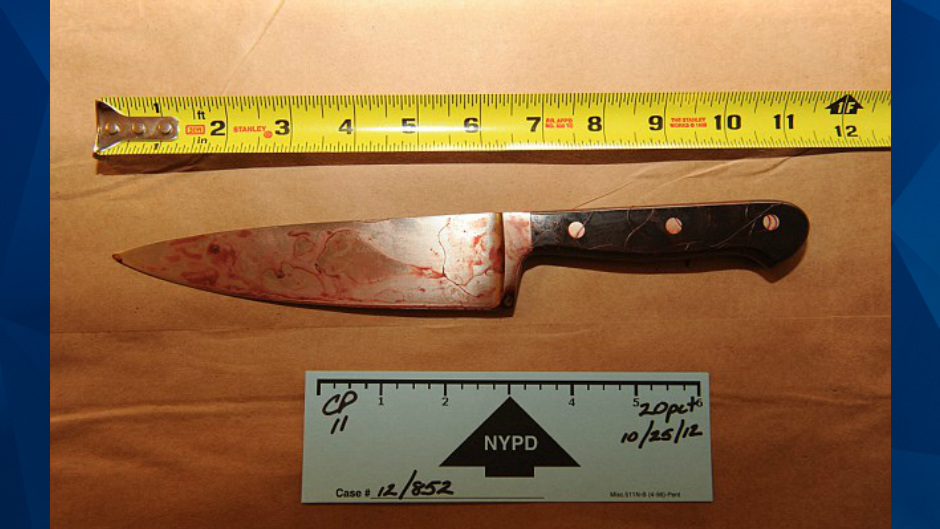 The photos were reportedly taken approximately seven hours after the children's bodies were found. The New York Times reported that jurors viewed pictures of the slain siblings' bodies on Monday. Two jurors were seen wiping tears from their face while another asked to be dismissed, saying that he couldn't be impartial after observing the unsettling photos.
READ More: Photos, testimony at NYC nanny murder trial so horrifying that juror asks to be excused
One of the items Ortega is believed to have used on that fateful day is a 13-inch knife with an 8-inch blade.
The 55-year-old is charged with two counts of first-degree murder and two counts of second-degree murder. She has pleaded not guilty by reason of insanity.
READ More: Grieving mom screams at nanny who allegedly murdered her tots: 'You're evil!'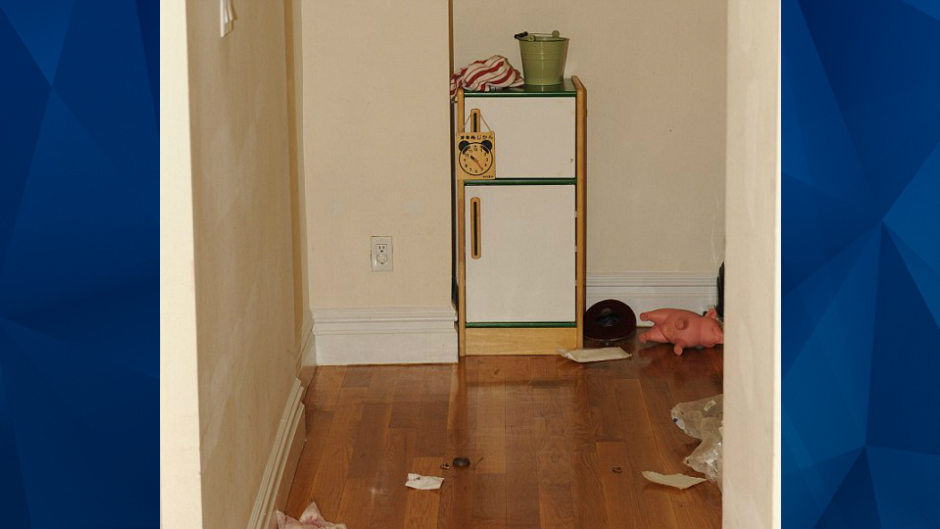 However, prosecutors believe she's sane and that she killed the children to hurt their mother, according to The Times. As CrimeOnline previously reported, the young victims' mother was removed from the courtroom last week after screaming, "You're evil" to the accused murderer.
"You're evil and you love this! You like this!" Marina Krim reportedly yelled officers escorted her out of the room. "I look at the defendant, and I say, 'I hate you.'"
[Featured Image: New York District Attorney]