By DAVID WARREN, REESE DUNKLIN and SHAWN CHEN, Associated Press
The man suspected of planting four bombs in the Texas capital this month that killed two people and injured four others was an unemployed college dropout who doesn't appear to have left much of a trail online aside from some 2012 blog posts about a range of topics, including gay marriage.
Authorities say Mark Anthony Conditt blew himself up in a motel parking lot overnight as a SWAT team approached his SUV. Police haven't publicly released Conditt's name, but a law enforcement official who had been briefed on the investigation identified Conditt as the suspect on the condition of anonymity because the official hadn't been authorized to discuss the case publicly.
Conditt grew up in Pflugerville, a suburb just northeast of Austin where he was still living after moving out of his parents' home. It's not far from the site of the first of the four package bombings — a March 2 explosion that killed a 39-year-old man, Anthony House — though it's unknown if Conditt knew any of the victims and authorities said the motive for the attacks remained unclear.
Authorities released few details about the suspect, aside from his age, that he was white and that he was apparently unemployed. But online postings indicate he was home-schooled. He later attended Austin Community College from 2010 to 2012, but he did not graduate, according to a college spokeswoman.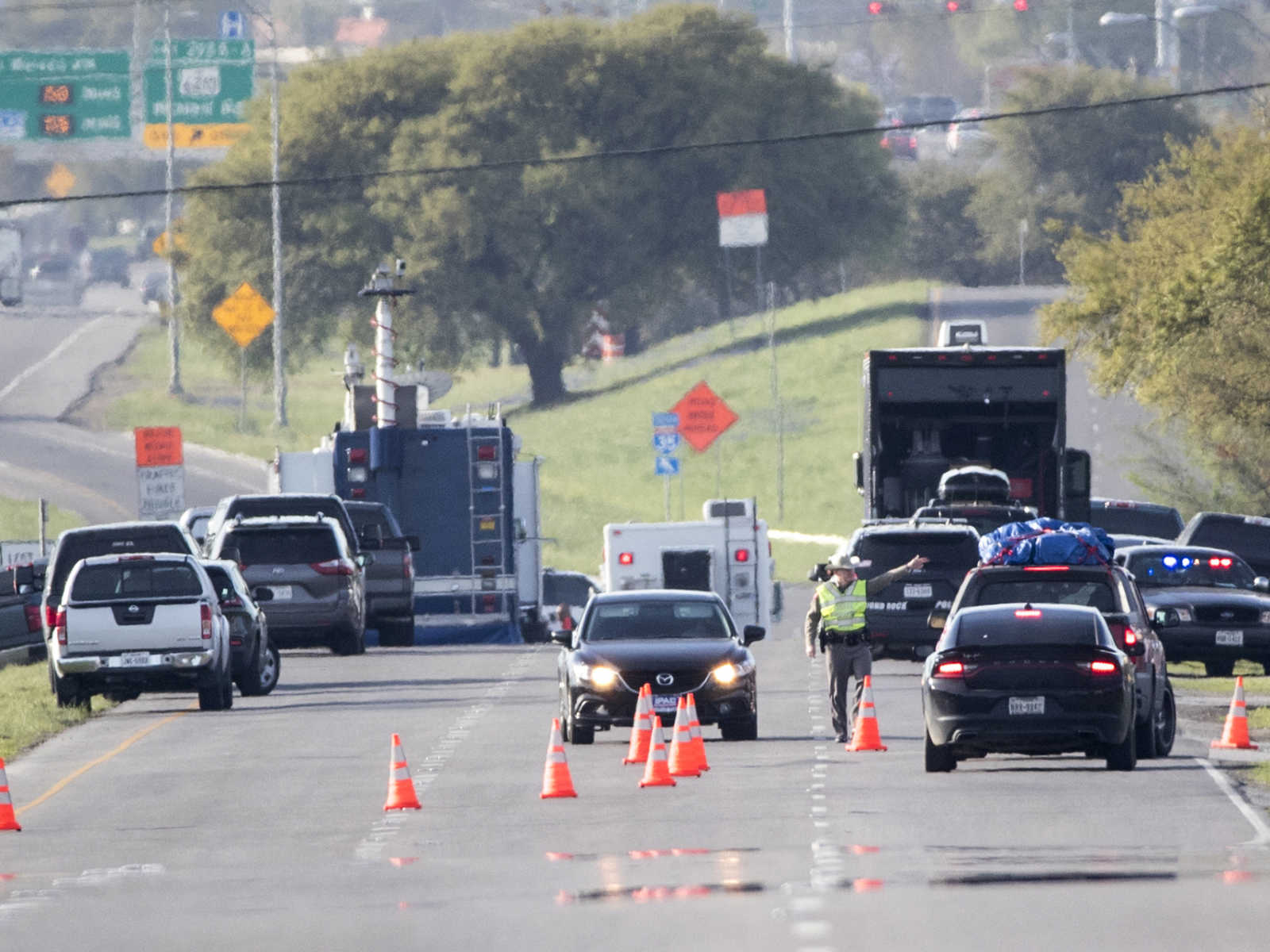 Conditt left little discernable trace on social media. Aside from a few photos of him on his family's Facebook pages, he apparently made six entries on a personal blog in 2012 in which he addressed a range of topics. In those posts, a blogger identifying himself as Mark Conditt of Pflugerville wrote that gay marriage should be illegal. He also called for the elimination of sex offender registries and argued in favor of the death penalty. He described his interests as cycling, tennis and listening to music
Of gay marriage, Conditt wrote: "Homosexuality is not natural. Just look at the male and female bodies. They are obviously designed to couple."
Jeff Reeb, a neighbor of Conditt's parents in Pflugerville for about 17 years, said he watched Conditt grow up and that he always seemed "smart" and "polite."
Reeb, 75, said Conditt and his grandson played together into middle school and that Conditt regularly visited his parents, whom Reeb described as good neighbors.
Conditt was living with roommates a few miles from his parents' home and was in the process of gutting his home. He said Condit's father, whom he referred to as Pat, worked as an Amway distributor and also bought electronics on the side to resell.
Authorities said they believe Conditt made all of the bombs and that he likely acted alone, though they're still investigating whether he could have had help. They cautioned the public that there could still be package bombs that were planted in the 24 to 36 hours before Conditt's death and that people should report any suspicious packages.
___
Warren and Dunklin reported from Dallas. Chen reported from Chicago.