They stayed up all night painting, giggling, and talking. They got up at 10 a.m. and had pancakes for breakfast. Later, they wanted something to do in the small town of Delphi, population 2,843. Their family allowed them to go walk a popular bridge in town for around an hour, not knowing it would be the last time Liberty "Libby" German and Abigail "Abby" Williams would be seen alive.
Liberty, 14, and Abby, 13, were killed on February 14, 2017, after taking photos and walking down the Monon High bridge in Delphi, Indiana. It was a popular bridge that many people in town spent time on and around. There was no reason to worry, at least that's what the girls' family thought beforehand.
At around noon the following day, authorities found the girls' lifeless bodies around 50 feet away from Deer Creek's northern bank. Police have yet to release details on how they were killed, and the suspect remains on the loose.
Nancy Grace and a panel of experts spoke to Abby's mother and Liberty's grandparents, who appeared lived on Grace's Crime Stories podcast at CrimeCon 2018 in Nashville on Saturday. Desperate for answers, the family recalled the last time they saw their girls.
"She was standing at the door of my office..with this smile that she has. I said, 'It could be a little bit chilly out there, you get a jacket," Liberty German's grandmother, Becky, said. "I said, 'I told you get a jacket.' She just looked at me and smiled and said, 'I'll be OK. It's OK, Grandma.' And she turned around and walked out. My last memories are of her standing at my office door telling me, 'It's OK. I'm not going to get cold.'"
"Dropping her off at their [Liberty's] house with her paints," Anna Williams recalled when asked her last memories of her daughter, Abby. "Um, it wasn't until later on when we got to the sheriff's department and actually, um, saw the Snapchat picture but that's the last picture I have, the last visual I have of my little girl."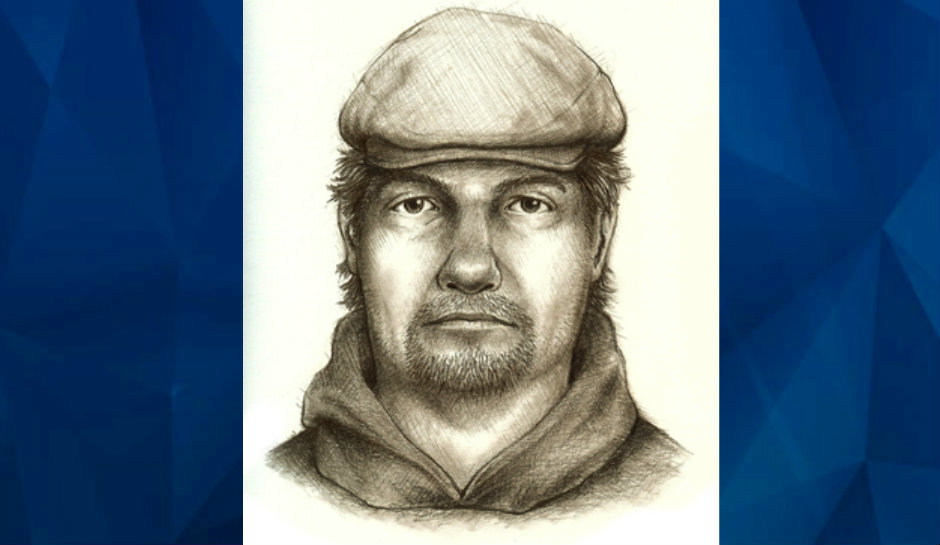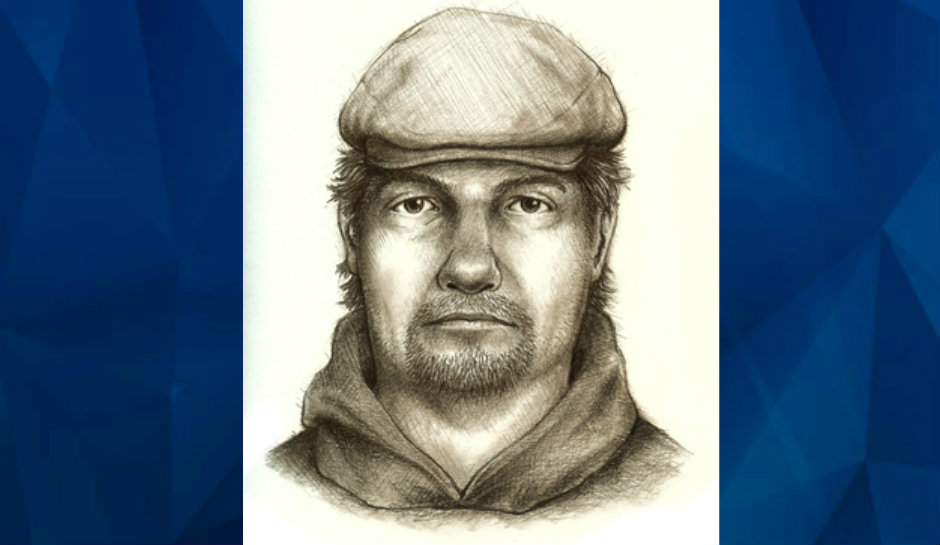 Libby's grandfather, Mike Patty, explained to Nancy Grace that when they first arrived to search for the girls on February 13, he wasn't overly concerned, as he thought they maybe they wandered off the tracks. He was aware, however, that something was off since they wouldn't answer phone calls or texts.
"We all realized when she wouldn't answer her phone for the third or fourth call from everybody and the text. When I got there [to the bridge] at again….after 4, um, like OK, maybe they dropped their phones, you know what I mean? Because there's water there, a creek."
As hours passed, the family sensed something was terribly wrong and pleaded with authorities to ping Libby's phone. Without an investigation, however, authorities didn't immediately send out a missing child alert. The family stayed for numerous hours trying to find the girls, until cadaver dogs arrived to help. The family received the devastating news the following morning.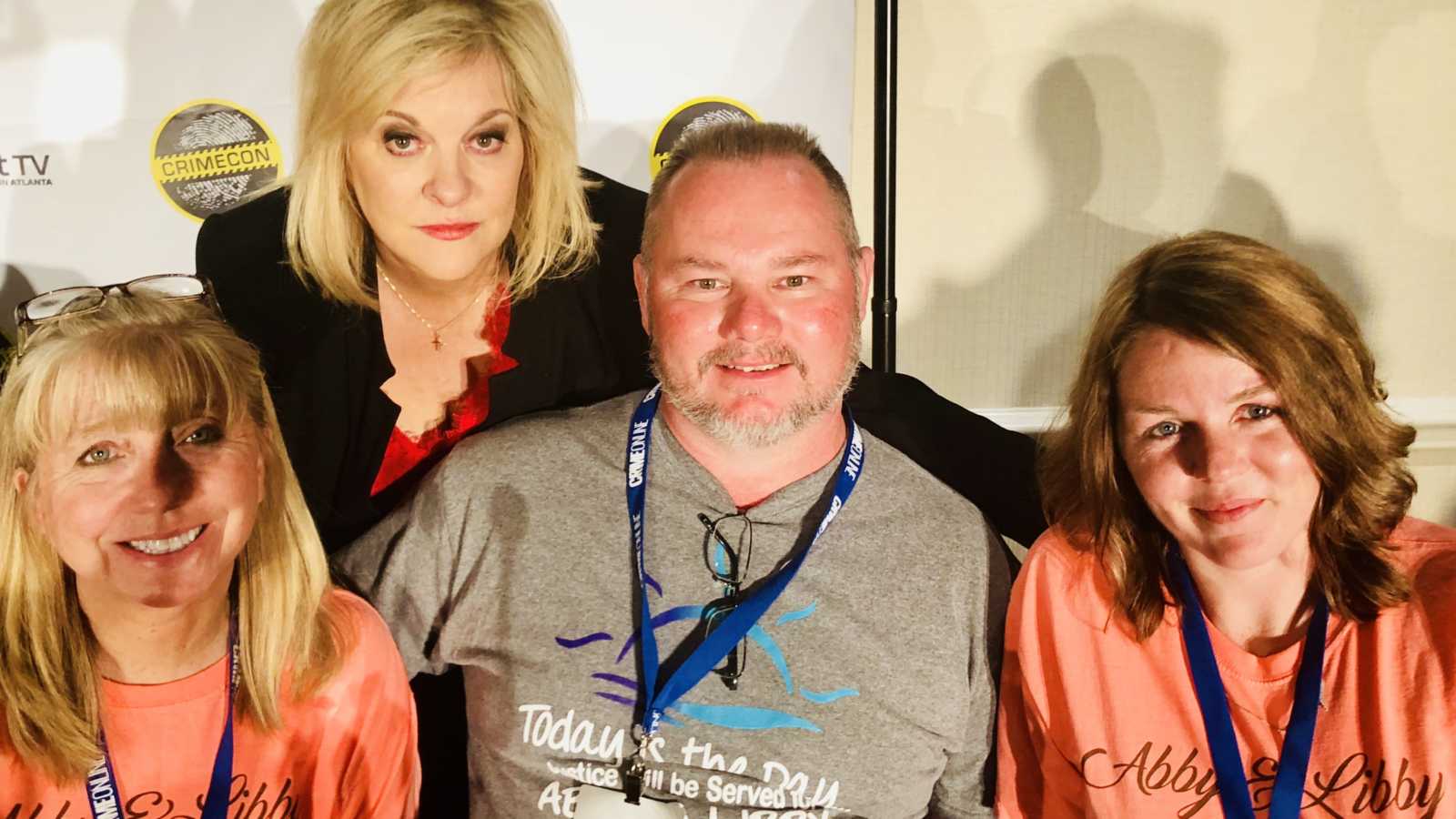 As CrimeOnline previously reported, shortly after their deaths, the incident was nicknamed the "Snapchat Murders" after Abby took a photo of Libby at around 2:17 p.m. and put it on social media. Detectives noted that shortly after the photo was taken, a man approached the girls and apparently told them to "go down the hill."
Abby, likely sensing danger, recorded the man's voice on her cellphone. She also managed to take a photo of the suspect. Although his face isn't clear in the picture, it was enough to give authorities a general description.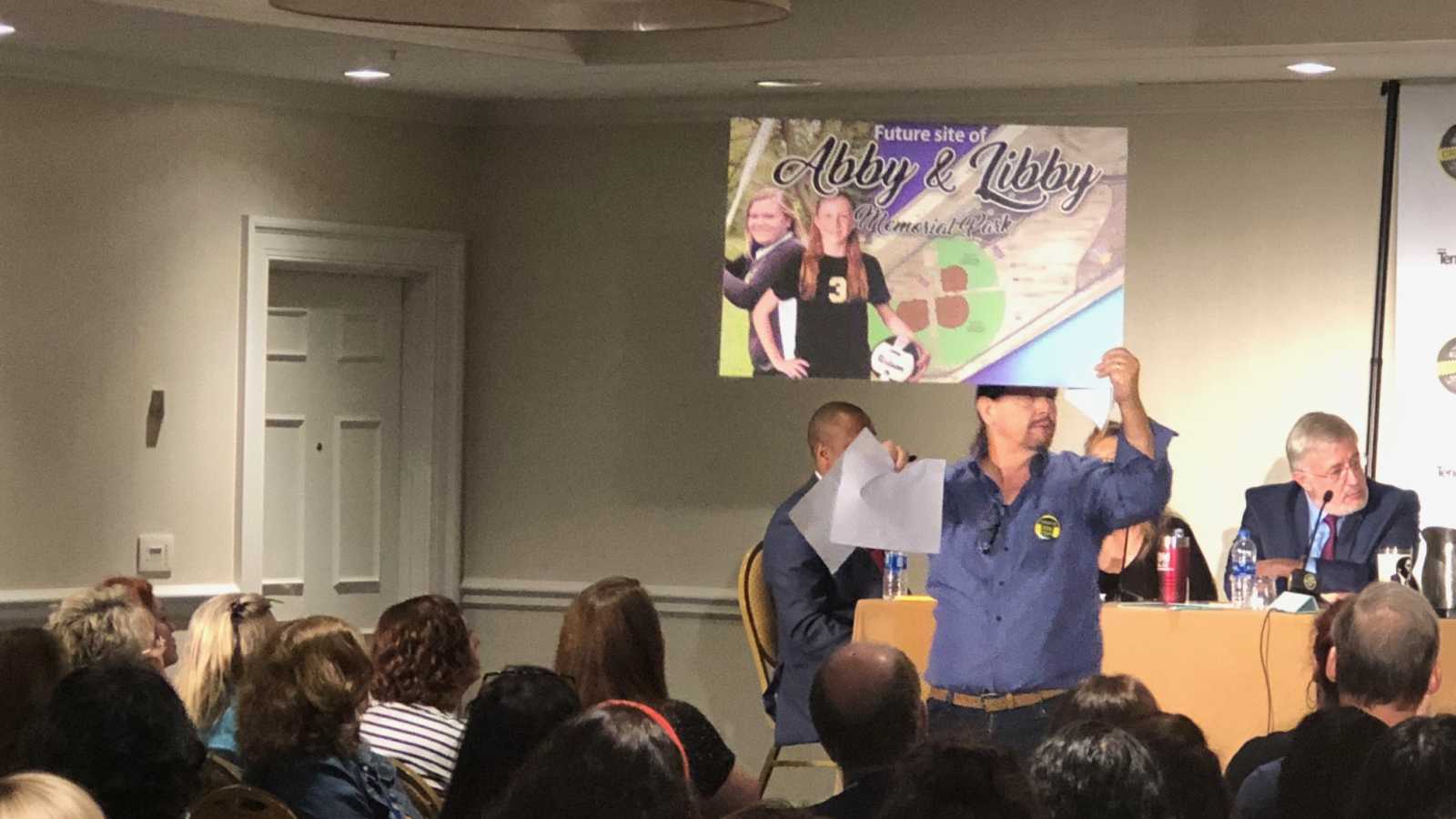 The suspect is described as a white male between 5-foot-6 to 5-foot-10, with reddish-brown hair.  In the photo, he seemed to weigh around 180-220 pounds.
The case is still under investigation and authorities vowed to keep working on the case until they put the suspect responsible for the girls' deaths behind bars.
Anyone with any information should call the Delphi Homicide Investigation Tip Line at (844) 459-5786, the Indiana State Police at (800) 382-7537, or the Carroll County Sheriff's Department at (765) 564-2413. Tipsters can also send an email to Abbyandlibbytip@cacoshrf.com..
Feature Photo: Abby (L) and Libby (R) [Photo: Family Handout]