Christopher Watts, the Colorado man who allegedly admitted to killing his pregnant wife and their two young daughters, reportedly sent his wife a doting text about her pregnancy months before the shocking slayings.
According to the Daily Mail, Christopher, 34, text Shanann, 33, "Little Peanut!! Love her/him already!!!" after she sent him a photo of her ultrasound. Shanann reportedly went on to share the endearing June 19 exchange on Facebook, adding, "I love Chris! He's the best dad us girls could ask for." The mother-to-be was 15 weeks pregnant when she and her two children vanished.
Shanann Watts maintained a very active presence on social media, but many of the posts–particularly those referencing Christopher–on her now-memorialized page have been removed within the last day.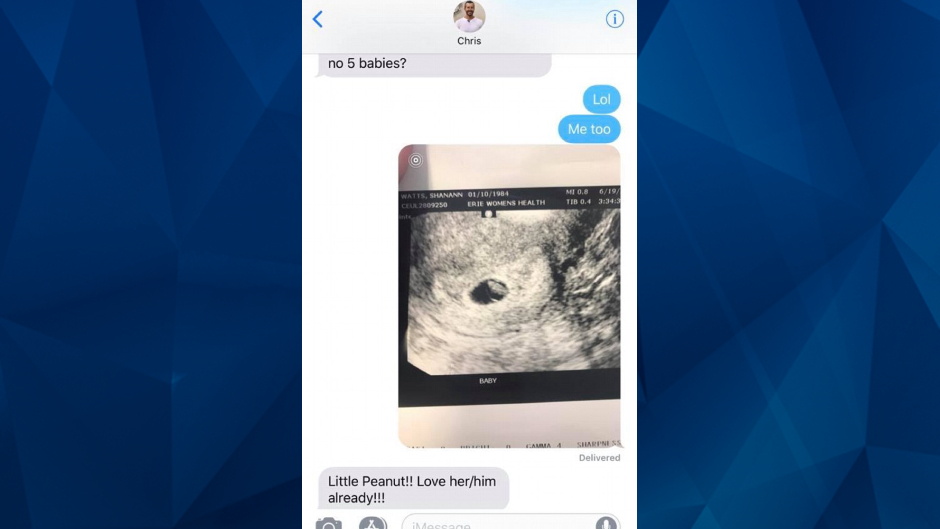 As CrimeOnline reported earlier Friday, the bodies of Celeste, 3, and Bella, 4, were possibly found in an oil tank at Anadarko Petroleum, where Christopher once worked. A third body reportedly discovered on the property is believed to be Shanann's.
READ More: BREAKING: Police find remains of missing little girls inside oil tanks at father Chris Watts former employer: Report
During an initial court hearing Thursday afternoon, District Attorney Michael Rourke said the three homicides occurred at the Frederick home. How they were carried out is unclear at this point in time.
Christopher being held without bond on suspicion of three counts of first-degree murder and three counts of tampering with a deceased human body. Officials told KUSA said formal charges won't be filed until at least Monday.
[Featured image: Watts family/Instagram]