A 12-page criminal complaint released earlier this month by the Barron County Sheriff's Department, which details the murder of a Wisconsin couple and the kidnapping of their daughter, Jayme Closs, doesn't reveal a motive or all that happened during the 88 days the young girl was held captive. Whether those details will be released will depend on if additional charges are filed against the suspect.
Star Tribune reports that Douglas County District Attorney Mark Fruehauf stated in a previous news conference that information regarding possible additional charges against 21-year-old suspect Jake Patterson could surface shortly before his preliminary court hearing on February 6. The hearing will determine whether Patterson, who's accused of kidnapping 13-year-old Jayme after shooting and killing her parents, James and Denise Closs, will be held for trial.
The issue, however, is the sensitivity of the other charges and protecting Jayme from "further harm through her possible court testimony," according to the outlet. Although prosecutors announced last week that they would try to convict Patterson without putting Jayme on the stand to testify, additional charges could possibly require more testimony from her.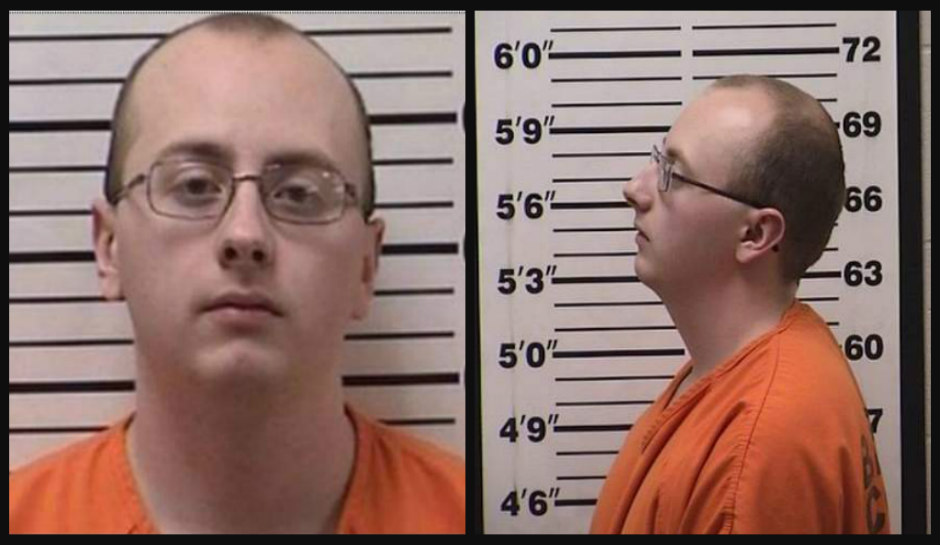 "It may very well be that, out of concern for [Jayme's] emotional and psychological well-being, that they want to limit her experience in a courtroom to the most serious charges involving homicide and the original kidnapping," Marquette University law professor, Daniel Blinka, told the Star Tribune. "It's not like they need additional charges to emphasize the seriousness … of this offense."
A conviction in the case, according to Fruehauf, is the highest priority.
"We have two parents of a 13-year-old who are deceased. We have a 13-year-old who was abducted for 88 days against her will, forcibly. It doesn't get any more serious than that. And I assure you that these prosecutors here, all of us, want justice for both James and Denise and for Jayme."
As CrimeOnline previously reported, Jayme was kidnapped on October 15, after she heard her dog barking on the night in question, and walked out of her room to alert her parents. She told authorities that's when noticed Patterson driving up her family's driveway with the headlights of his car turned off. Within minutes, Patterson reportedly shot the door in, and shot and killed her father, James Closs.
Jayme said she ran to bathroom with her mother and hid, but the suspect forced his way in. Patterson found the pair hiding inside the bathtub, with Denise Closs' arms wrapped protectively around her daughter. He then forced Denise Closs to put tape over Jayme's mouth. Patterson allegedly taped Jayme's arms, wrists, and ankles together afterward.
According to the suspect, after he wrapped Jayme in black duct tape, he aimed the shotgun at Denise's head and pulled the trigger. He then dragged the girl out of her home. At one point, she almost slipped in her father's pool of blood as the suspect dragged her with one hand, while holding a shotgun in his other hand.
When Patterson reached his car, he put Jayme in the trunk and drove away, the complaint read. He brought Jayme to his home in Gordon and realized the girl was scared as she "urinated herself and her clothing was wet."
Once he had Jayme secluded, Patterson "made it clear that nobody was to know she was there or bad things would happen to her," according to the complaint. When friends or relatives visited the Gordon home where Jayme was held captive, Patterson made her hide under a bed, the complaint read.
"When he made her hide under his bed, (Jayme) stated he stacked totes and laundry bins around the bed with weights (like weights for barbells) stacked against them so she could not move them without his being able to detect it if she did."
When Patterson got angry, he reportedly hit Jayme. In one incident, he "hit her 'really hard' on her back with what she described as a handle for something used to clean blinds…" according to the complaint.
Patterson kept Jayme hidden under his twin-sized bed when he left or when company came over. He pushed plastic totes and weights against the bed so Jayme wouldn't escape, and turned on his radio to drown out any noises from her. He was satisfied that he scared her enough not to leave.
On one occasion during Christmas, Patterson reportedly left Jayme under the bed for 12 hours while he visited family members in Superior. According to the complaint, he told her she would have to "hold it" if she had to go to the restroom, as she was not allowed to get out from under the bed. She was left on several occasions without food or water for hours.
On January 10, the day of his arrest, the suspect drove to Haugen. When he returned home, he noticed Jayme had fled. After driving around looking for her, he returned home, where authorities were waiting to arrest him.
Jayme is Discovered
On January 10 at around 4:45 p.m., a woman was walking a dog in a housing development just outside of Gordon, when a girl with matted hair wearing men's shoes and tattered clothing approached her for help. The woman, former social services worker, Jeanne Nutter, took the girl, identified as Jayme, to a house further down, hoping to get as far away from the home Jayme escaped from before asking for help.
They arrived at the home of teacher Kristin Kasinskas and her husband, Peter, who live off of  S. Eau Claire Acres Circle with their children.
"I was terrified, but I didn't want to show her that," Nutter said, according to Macon Telegraph. "She just yelled please help me I don't know where I am. I'm lost. My only thought was to get her to a safe place."
The neighbor, frantic, explained that the girl was Jayme, who was abducted after her parents were shot to death inside their Barron home.
"This is Jayme Closs! Call 911!"
Peter Kasinskas described Jayme's demeanor as "flat," according to the outlet. While inside Kasinskas home, Jayme was offered food and drink but declined. The girl explained she had no idea where she was or anything about the area.
"I honestly still think I'm dreaming right now. It was like I was seeing a ghost," Peter Kasinskas told the outlet. "It was scary and awesome at the same time. My jaw just went to the floor."
The Kasinkas told CBS that Jayme appeared dirty and unkempt, wearing leggings, oversized men's shoes and a sweatshirt.
"She looked the same as in all the photos and little thinner. Her hair was still the same color and length. She just looked a little unkempt like she hadn't been able to take care of herself or something," Peter said.
The Bemidji Pioneer reports that prior to police arriving, Jayme reportedly told Nutter that the man who abducted her was once in the military, killed her parents, and "turns the radio up and sometimes has people come over while he is gone."
Authorities arrived and blocked area off surrounding to a cabin off of the 14100 block of S. Eau Claire Acres Circle, then apprehended Patterson close to his home.
Barron County Sheriff Chris Fitzgerald said during a press conference on Friday that he wasn't sure if Jayme was restrained in the home or how she managed to escape. The suspect was not in the home when she ran for help.
According to Fitzgerald, Patterson was driving around looking for Jayme when authorities pulled him over, the Chicago Tribune reports.
Police took Jayme to the Essentia Health-St. Mary's hospital in Superior shortly after her rescue. She was held overnight for observation, then reunited with her aunt in her hometown of Barron.
"Jayme had a pretty good night sleep. It was great to know she was next to me all night. What a great feeling to have her home," Jayme's aunt, Jennifer Smith, wrote Saturday morning on social media, after the girl's first night back home. "As a family we will get through all of the healing process Jayme has."
Check back with CrimeOnline as additional details become available.