Lynette "Squeaky" Fromme, a devoted of follower of the late Charles Manson, says she still loves the notorious cult leader, despite the grisly murders he directed his "family members" to carry out nearly 50 years ago.
"I don't think you fall out of love," Fromme told ABC News. "I feel very honored to have met him, and I know how that sounds to people who think he's the epitome of evil."
Both Fromme and the youngest member of the Manson cult, Dianne Lake, appeared in the ABC show, "Manson Girls," which aired on Tuesday. Neither woman participated in any killings, but while Lake is ashamed and appalled about her experience within the cult, Fromme has different memories.
How do you protect your children from predators? Join Nancy Grace and a team of world-class experts for the online course 'Justice Nation: Crime Stops Here'.
According to New York Post, Fromme was considered one the cult leader's "most faithful followers." Fromme, who ran into Manson while hitchhiking, claimed Manson never forced her to do anything and never once asked her to kill anyone.
"I hitchhiked to a place in Venice. … I thought maybe somebody would take me in… and here comes Charlie….He said, 'I can't make up your mind for you.' That's why I went with him. And he never did make up my mind for me. These stories that have come out about his ordering people to do things … [he] never ordered me."
Lake, however, remember being slapped and hit if she ever took her attention off of Manson. She told ABC News she was afraid of Manson and felt blessed she got out the cult alive.
"I feel very strongly that it's only by the grace of God that I was protected throughout this, and I was a victim. You know, I was abused, I was neglected, I was abandoned. … I hope that my story will help tell a cautionary tale."
Manson Family Murders
As CrimeOnline previously reported, Manson is well-known, in part, for the the Cielo Drive murders, also known as the "Manson Family Murders."
Although it's been over 50 years since the grotesque incident happened, the memory of the victims still linger in the hearts of many, and the people responsible for taking their lives will likely forever be remembered as vicious monsters.
According to court documents, on August 8-9, 1969, four members of the hippie cult broke into the former home of film director, Roman Polanski, and his wife, Sharon Tate. Tate was 9 months pregnant at the time, and was hosting a get together with friends at the Los Angeles home, located at 10050 Cielo Drive.
RELATED: Manson Family Cielo Drive Murders: Graphic crime scene photos [GRAPHIC]
The family members, identified as Susan Atkins, Linda Kasabian, Patricia Krenwinkel, and Tex Watson, scaled an embankment by the fence of the upscale home, and snuck in through the back area of the house. Watson climbed a telephone pole and cut the wires to ensure no one in the home would be able to call for help.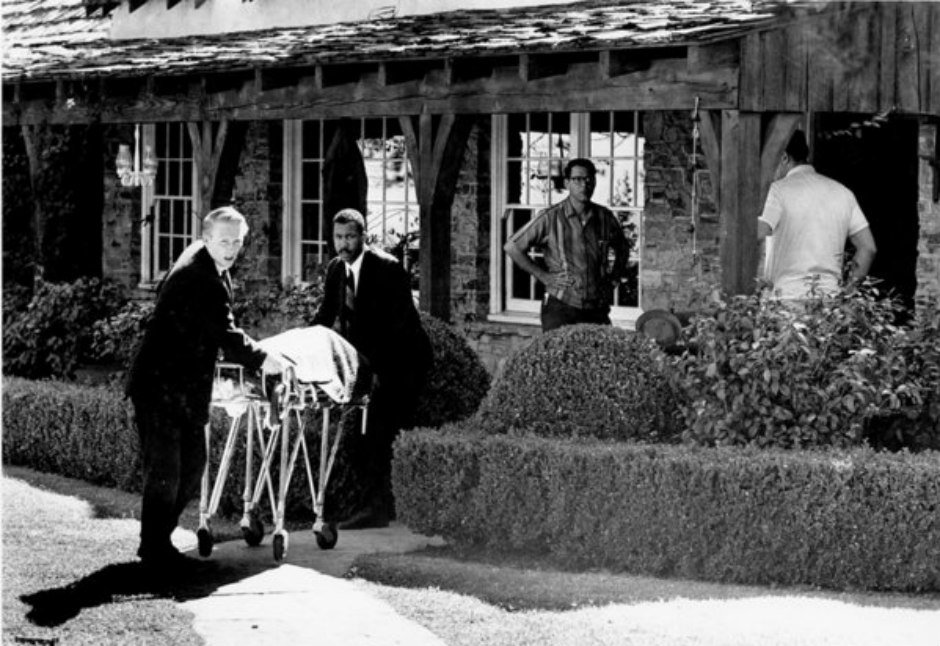 Watson instructed the other members to hide in the bushes as he stepped out to stop Stephen Parent, a man visiting the property caretaker, who happened to be driving by at the wrong time. Watson stabbed Parent before shooting him several times with a 22-caliber revolver. The gunshots killed Parent, and Watson left him lying on the ground as the members made their way inside the home.
Watson cut open a screen on one of the windows in the home, then ordered Kasabian to wait outside and act as their lookout. The other members crept inside the home, where Watson found screenwriter Wojciech Frykowski sleeping on the couch. He woke him up, kicked him in the head and told the screenwriter, "I'm the devil, and I'm here to do the devil's business."
The other family members found three other occupants in the house, including actress Sharon Tate, hairstylist Jay Sebring, and Abigail Folger, heiress to Folger coffee. The family members stabbed Tate and Sebring to death, leaving a bloody mess throughout the living room. The victims reportedly begged for mercy but the Manson family members were in a psychotic frenzy and any pleadings for mercy fell on deaf ears.
On December 1, 1969, after an intense investigation, LAPD issued warrants for Watson, Krenwinkel, and Kasabian for the Cielo Drive murders. Atkins and Manson were later charged. Four of the five defendants received life in prison. Kasabian, who didn't participate in the killings, was put into a witness protection program after testifying against the other defendants.
Watkins and Krenwinkel are serving out their life sentences. In 2009, Atkins passed away from natural causes at the Central California Women's facility in Chowchilla.
In 2017, Manson passed away, also from natural causes, at a California hospital near Corcoran State Prison, where he was serving his sentence.
Join Nancy Grace for her new online video series designed to help you protect what you love most – your children.
[Feature Photo: Lynette Fromme via AP/Walt Zeboski, Pool, File]