A Tennessee sheriff's deputy has been indicted on 44 criminal counts — including rape, sexual battery, extortion, and stalking — "pertaining to incidents he was involved in while on duty in an official capacity," Hamilton County Sheriff Jim Hammond said in a post on the sheriff's office Facebook page.
Deputy Daniel Wilkey has been on paid administrative leave with the sheriff's office since July, when he and Deputy Bobby Brewer were seen in dashcam footage from their patrol car beating, kicking, and stripping the pants off a handcuffed black man during a traffic stop. Afterward, the deputies allegedly performed a cavity search on the man, the Chattanooga Times-Free Press reported.
The handcuffed man has filed a multi-million dollar lawsuit related to the case, as have two teenage girls who say Wilkey groped them during a traffic stop and a woman who says Wilkey abducted her and forcibly baptized her in a lake when he found her in possession of a marijuana cigarette butt.
How do you protect your children from predators? Join Nancy Grace and a team of world-class experts for the online course 'Justice Nation: Crime Stops Here'.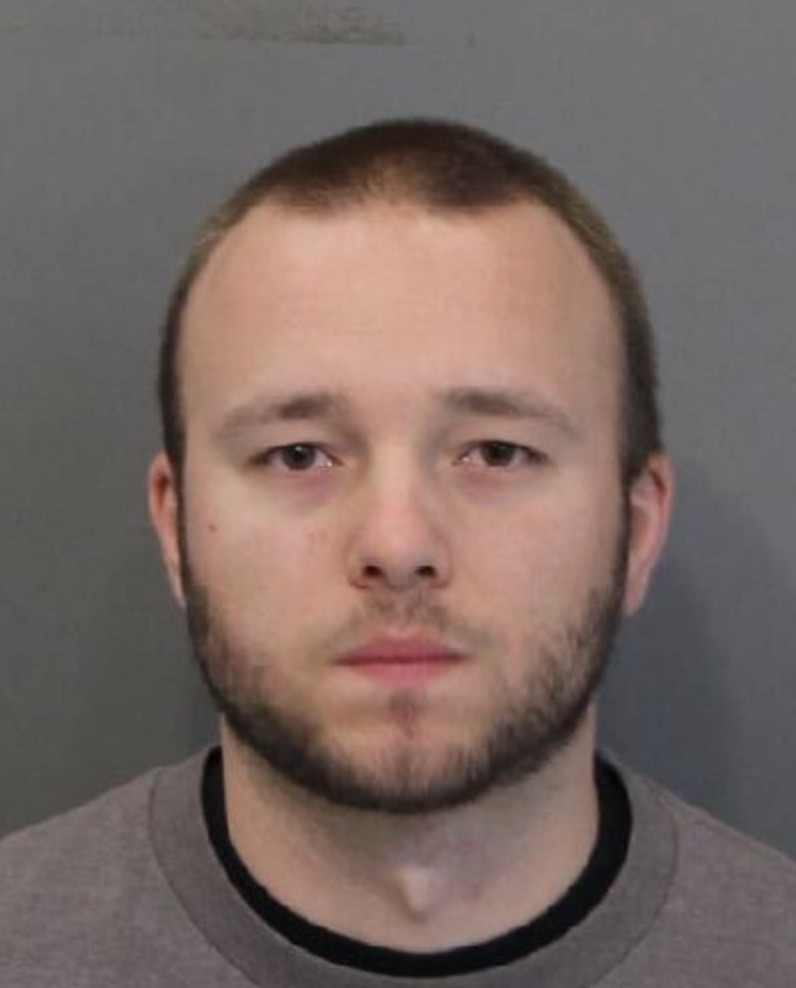 In that case, Shandle Marie Riley said that in February, Wilkey followed her and pulled her over after she had stopped at a gas station, according to News Channel 9. According to the lawsuit, Wilkey searched her by "feeling, through [her] clothing, her breasts, abdomen, buttocks, inner thighs, and her crotch" and then asked if she had anything illegal. She told him she had a marijuana "roach" in her cigarette pack.
According to the lawsuit, Wilkey told Riley "God was talking to him during the vehicle search, and [he] felt the Lord wanted him to baptize the plaintiff," saying he felt "the spirit." Wilkey drove her to Soddy Lake, where they were joined by Deputy Jacob Goforth as a "witness." Wilkey stripped to his boxer shorts, the lawsuit says, but Riley declined to strip. He led her into the lake and submerged her into the water with one hand on her back and the other on her breasts.
Riley initially pleaded guilty to possession, but charges against her were dropped last month, the TV station said.
Tennessee Attorney General Herbert Slattery III and Hamilton County District Attorney General Neal Pinkston blocked release of footage allegedly showing the forced baptism, the Times-Free Press reported.
The Hamilton County grand jury indictment came down on Tuesday. Twenty-five of the charges are felonies: two counts of rape, one count of extortion, six counts of sexual battery, nine counts of official oppression, and seven counts of reckless endangerment. The misdemeanors include multiple counts of false imprisonment, assault, stalking, and reckless driving. Wilkey was booked into Hamilton County jail and released on a $25,000 bond.
It's not clear how the cases in those lawsuits related with the indictment. The Tennessee Bureau of Investigation looked into the cavity search case and returned its findings to the Pinkston in August. Pinkston's office declined to answer any questions about pending cases on Wednesday.
Pinkston released the dashcam footage showing the July traffic stop, prompting an outcry from black community leaders in the Chattanooga and Hamilton County, particularly in light of a similar case in December 2018 involving another deputy.
Wilkey was placed on leave after the July incident, and Brewer was put on clerical duties pending the investigation. Two other deputies, Goforth and Tyler McRae, were named in some of the other lawsuits as having been present during Wilkey's alleged offenses and doing nothing to stop him. Goforth, who was allegedly present for the forced baptism, was initially put on leave and returned to duty in October. McRae has not been put under official investigation, according to the Times-Free Press.
Wilkey was hired as a Hamilton County deputy in February 2018. Since then, the Chattanooga Times-Free Press reported, he's been the subject of eight internal affairs investigations, the newspaper said. Two of them found him to have acted within policy. The other six have no disposition listed. He had previously been a deputy in nearby Rhea County, a job he left in August 2017, six months after the county settled a lawsuit regarding Wilkey's fatal shooting of man while on duty.
Hammond, the 75-year-old Hamilton County sheriff, has stood by his deputies and their training and refused calls for his resignation. However, he announced that he would not seek re-election.
For the latest true crime and justice news, subscribe to the 'Crime Stories with Nancy Grace' podcast.
Join Nancy Grace for her new online video series designed to help you protect what you love most – your children.
[Featured image: Screenshot from Hamilton County Sheriff's Office video]