Fotis Dulos' girlfriend told investigators she had sex with Dulos twice on the day his wife disappeared, including once when cops say he was on his way to Jennifer Dulos' home in a borrowed truck.
Dulos, his girlfriend, and his former civil attorney appeared in a Stamford, Connecticut, court on Wednesday to be arraigned on charges connected to Jennifer's disappearance and murder last May.
Although Jennifer's body has not been found, investigators believe they have enough forensic evidence to prove that Fotis waylaid Jennifer after she dropped her children off at school, killed her, and disposed of her body.
How do you protect your children from predators? Join Nancy Grace and a team of world-class experts for the online course 'Justice Nation: Crime Stops Here'.
Jennifer Dulos' disappearance came in the midst of contentious divorce proceedings and Fotis' increasingly dire financial situation. Investigators say that Fotis may have killed Jennifer to gain access to trust funds set up for their five children by Jennifer's parents.
"In the event of Jennifer's disappearance, and in the subsequent event that Dulos gained custody of his children, Dulos would have expected some level of access to the children's trust funds," the warrant affidavit said.
The Dulos children are in the custody of Jennifer's mother, Gloria Farber. Jennifer's father Hilliard Farber died in 2017. Fotis is barred from having any contact with them.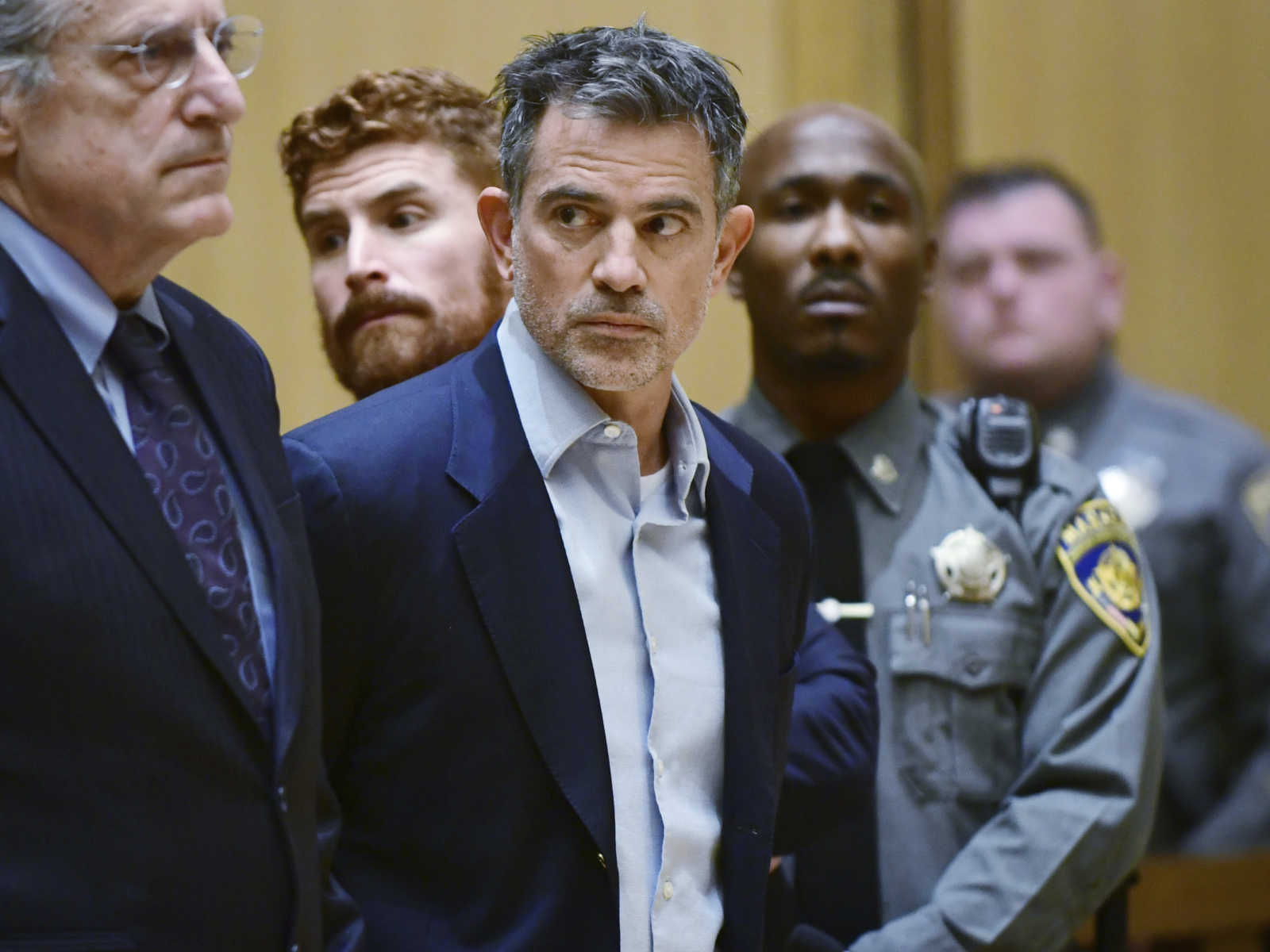 Fotis' girlfriend, Michelle Troconis, 45, is accused of conspiracy to commit murder for allegedly helping him dispose of evidence in public bins in Hartford, and his civil attorney, Douglas Mawhinney, 53, faces the same charge for allegedly digging a shallow grave where Jennifer's body may have been kept temporarily, as CrimeOnline previously reported.
All three were all arrested on Tuesday. Dulos, 52, was charged with felony murder and kidnapping; he and Troconis had previously been charged with tampering with evidence.
According to the newly-released 35-page arrest warrant, Fotis is accused of binding Jennifer with zip ties to restrain her before killing her. Connecticut Chief Medical Examiner James R. Gill indicated that Jennifer Dulos probably endured a "non-survivable" injury which likely included stabbing and blunt force trauma.
In interviews with police Troconis said she and Dulos had sex early on the morning Jennifer disappeared, at the same time detectives say he was driving a truck he borrowed from an employee to Jennifer's home. She said they had sex again late that afternoon and were interrupted by an employee. Police believe the pair were cleaning the truck at that time.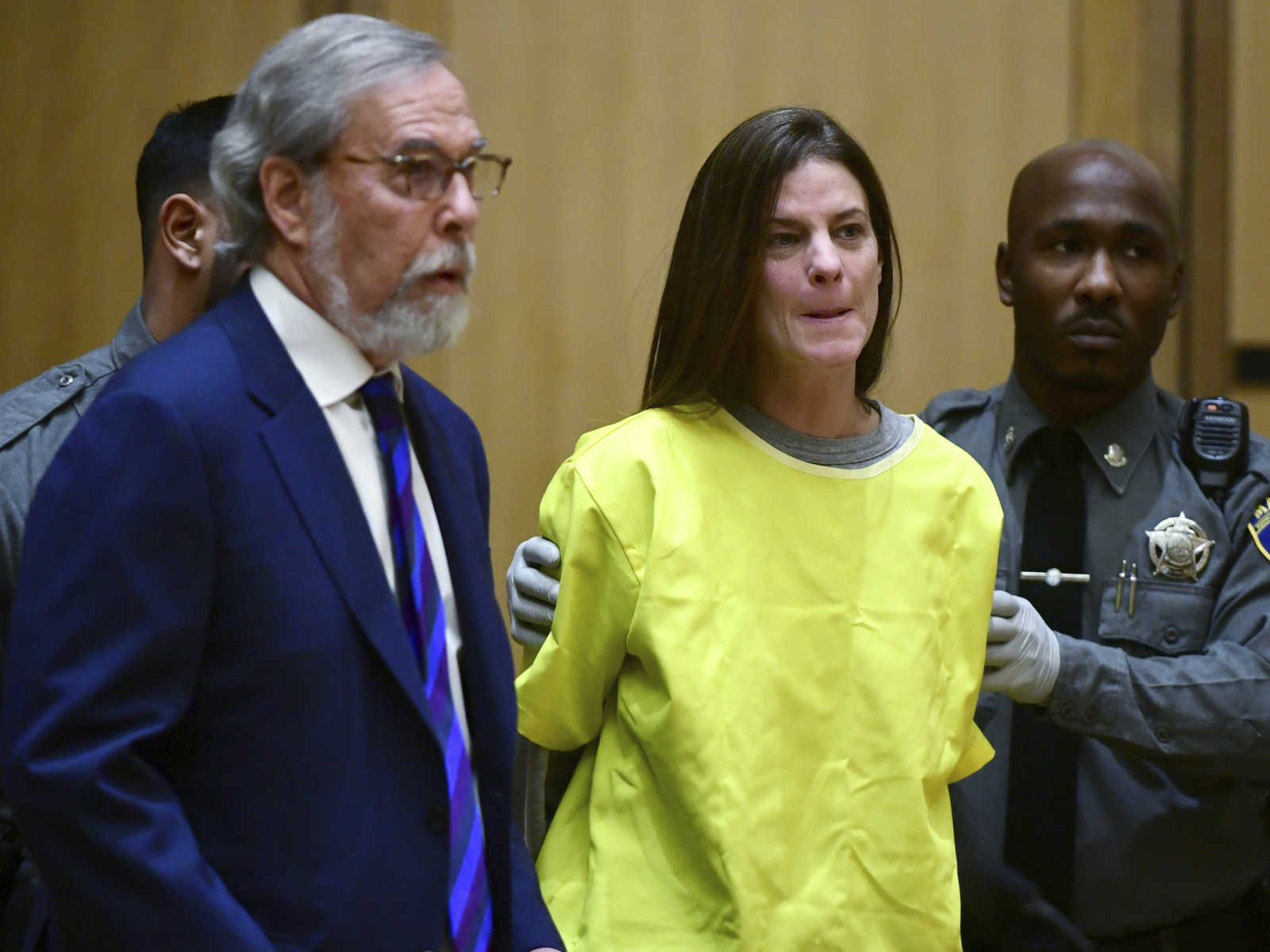 Fotis Dulos denies having anything to do with her disappearance and has, at times since she vanished, contended that she is still alive.
Troconis and Fotis Dulos were arrested in June on charges of tampering with evidence connected to the disappearance. Tuesday's arrest affidavit says that investigators found:
Bags of blood-stained clothing and sponges that Dulos allegedly dropped into trash cans at businesses in Connecticut
Stains of blood on Jennifer's garage floor
Blood spatter in numerous areas of Jennifer's home
Dulos' DNA mixed in with Jennifer's blood on her kitchen faucet
Obvious attempts to clean up the scene
Altered Connecticut license plates that belonged to Dulos
Security footage of Dulos driving his Ford pickup to various locations, dropping trash bags into different public trash receptacles
Security footage of Troconis "leaning out of the passenger seat of the Ford pickup and either placing something on the ground or picking up an item"
Blood DNA that matched to Jennifer inside Pawel Gummienny's truck. Gummienny was an employee of Dulos's company; Dulos borrowed his truck on the day Jennifer Dulos disappeared.
After the arraignment, Fotis Dulos' attorney Norm Pattis told reporters that he intends to present evidence explaining the prosecutor's evidence "from Fotis himself," according to the Daily Mail.
Mawhinney, wearing a dirty white T-shirt after he was arrested at gunpoint Tuesday night, was first to be arraigned in Stamford on Wednesday after spending the night in jail, the Daily Mail reported. Judge John Blawie refused his attorney's attempts to lower his $2 million bail after being told he tried to flee and was captured near the Massachusetts state line, the Stamford Advocate said. He is accused of digging a shallow grave that may have held Jennifer Dulos' body temporarily before it was moved. Blawie set his return to court for February 20.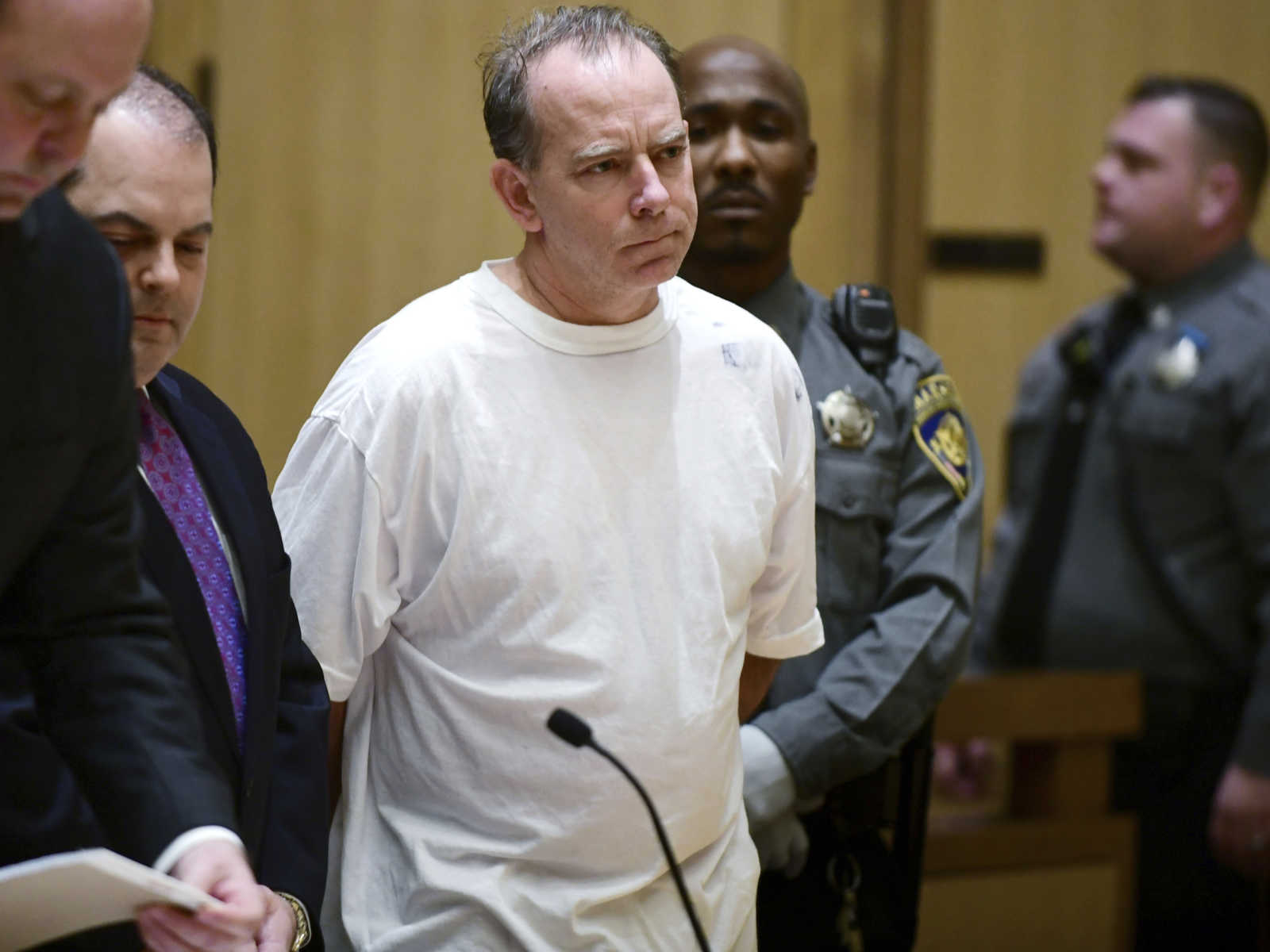 Troconis appeared before the court in a yellow inmate shirt. She is accused of helping Dulos dispose of items connected to the crime in public bins in Hartford. The judge reduced her bail from $2 million to $1.5 million and ordered her back to court on February 7.
Fotis Dulos was the last to enter the courtroom, wearing a blue blazer and light blue shirt. The judge refused his attorney's request to lower his bail to $1 million, leaving it at the $6 million requested by prosecutors. He is due back in court on February 28.
The judge warned both Troconis, who is an Argentine, and Dulos, who is Greek, that convictions could result in their deportation.
The Advocate reported that Fotis Dulos was unable to bail out on Wednesday but will likely be freed to house arrest on Thursday after paying $400,000 in cash. Troconis is also expected to be released on bail on Thursday as well.
For the latest true crime and justice news, subscribe to the 'Crime Stories with Nancy Grace' podcast.
Join Nancy Grace for her new online video series designed to help you protect what you love most – your children.
[Featured image: Jennifer Dulos [Handout]