Fotis Dulos, the Connecticut man charged with killing his estranged wife, Jennifer Dulos, has died after he was found suffering from carbon monoxide poisoning earlier this week, NBC Connecticut reported.
Dulos's attorney, Norm Pattis, confirmed that his client had been declared dead at 5:32 p.m. on Thursday and said that he will continue his efforts to clear his name, at the "adamant" behest of his family.
Dulos, 53, was scheduled for an emergency bond hearing at the Stamford Superior Court at noon on Tuesday after he violated his $6 million bond condition. On the same morning of the hearing, he tried to kill himself at his Farmington home by placing a black hose inside the exhaust pipe of his Chevrolet Suburban.
How do you protect your children from predators? Join Nancy Grace and a team of world-class experts for the online course 'Justice Nation: Crime Stops Here'.
Pattis said Dulos's family has asked that an estate be named in his place as defendant in a murder trial.
"We're asking for the right to clear his name," he said. "We intend to proceed on as though he were alive to vindicate him."
Pattis also said the family had decided to donate his organs. Dulos's family arrived at the hospital Thursday morning and met with doctors who had been keeping Dulos alive until they could travel from Greece, the Hartford Courant said.
Investigators accused Dulos of "lying in wait" for Jennifer to come home the morning she vanished. Security footage captured her walking into her New Canaan home at around 8:30 a.m. Authorities noted that Jennifer's SUV left her residence at some point on May 24, but they think Fotis Dulos was behind the wheel. Investigators say DNA and blood evidence found in the course of the investigation point to Fotis Dulos, although Jennifer Dulos's body has not been found.
Dulos's then girlfriend, Michelle Traconis, and his former civil attorney, Kent Mawhinney, are also charged in connection with the murder. The unsealed arrest warrants provided details about evidence prosecutors have uncovered, CrimeOnline reported earlier this month.
The Duloses were in the process of a tumultuous divorce and a bitter battle for custody of their children when Jennifer disappeared. The children are now living in New York with Jennifer's mother, Gloria Farber.
On Tuesday, authorities went to Dulos's home when he failed to show up in court for the bond hearing and found Dulos inside his vehicle at around 11:44 a.m. The windows of the vehicle were rolled up, and officials indicated that he was in clear need of medical condition. He was flown to Jacobi Medical Center in New York and placed in a hyperbaric chamber.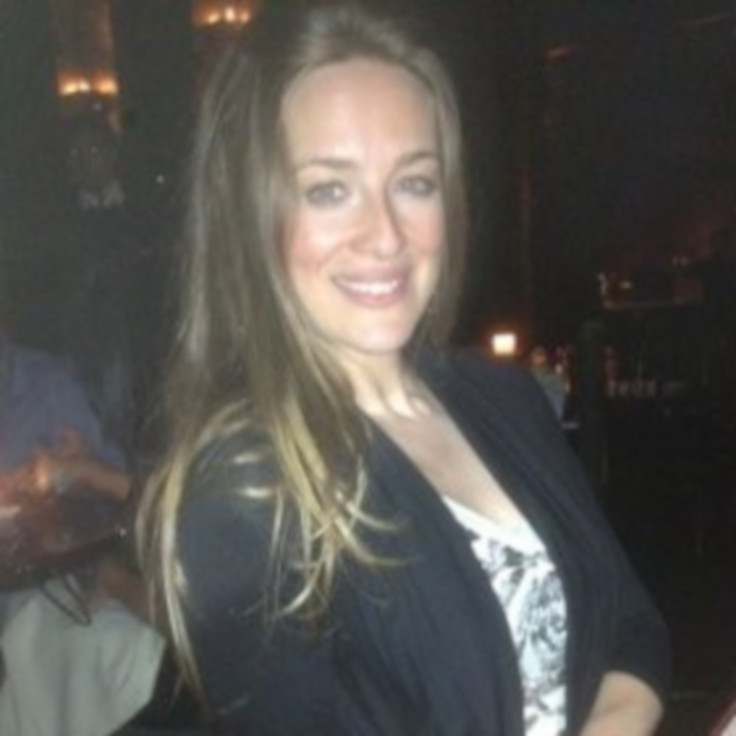 As CrimeOnline previously reported, Dulos went to his garage and tried to take his life after a woman at the residence left to go grocery shopping. According to the Courant, the woman was Anna Curry, a North Carolina financial adviser who worked with Dulos at a New York financial firm in the early 2000s. The Courant reported that it was Curry who paid $147,000 and promised to pay another $272,000 to secure his $6 million bond. The emergency hearing on Tuesday would have considered revoking the bond after the company that underwrote it noted that two of the six properties used to secure the debt were in foreclosure and a third was extremely overvalued.
On the bond documents, Dulos listed Curry as "best friend" when he added her contact information. Neighbors have said she has been seen at his house several times of the last few months, the Courant reported, but she has never appeared in court with him.
There is speculation that Dulos tried to take his own life after his concerns about possibly returning to jail.
Pattis said he believes investigators found a note written by Dulos and left at his home again proclaiming his innocence. Police have said they executed a search warrant at the residence on Wednesday, but the warrant has been sealed.
The story continues. Check back for updates.
For the latest true crime and justice news, subscribe to the 'Crime Stories with Nancy Grace' podcast.
Join Nancy Grace for her new online video series designed to help you protect what you love most – your children.
[Feature Photo: Jennifer Dulos/Handout; Fotis Dulos via AP/Chris Ehrmann