The husband of the Idaho mother facing child abandonment charges is expected to soon break his silence on the bizarre case.
According to KSL-TV, a man described as a Chad Daybell "supporter" has shared a text message he received from Daybell on a message board for the group Another Voice of Warning (AVOW). The message reportedly said that Daybell has  been "constrained by lawyers until the legal mess is complete but be assured I will be back."
Daybell returned to Idaho from Hawaii this weekend following his wife Lori Vallow's arrest. Vallow is expected to be extradited to Idaho to face the criminal charges, where she will remain in custody on a $5 million bond.
According to the screenshots of text messages and message board posts obtained by the news station, Christopher Parrett, the owner and administrator of the AVOW platform, said on the message board that the case of Vallow's missing children is connected to a"nasty, ugly custody case…involving major sums of money driven by 'Grandma.'"
Tylee Ryan, 17, and Joshua "JJ" Vallow, 7, have not been seen since September. Vallow never reported them missing, and police did not discover they were missing until late November, when they performed a check at Vallow's Rexburg, Idaho, home, reportedly at the request of JJ's grandparents, who had lost contact with the boy and were worried about him.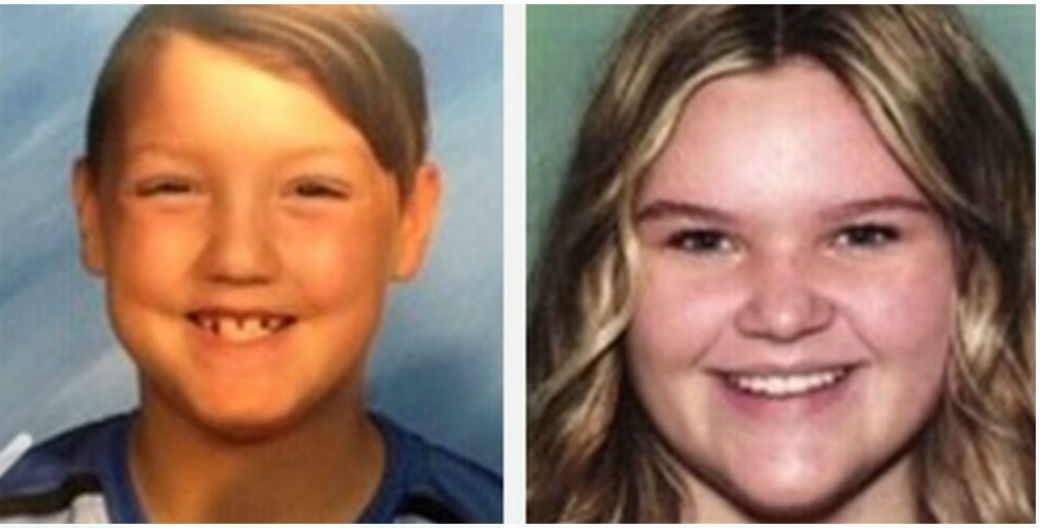 Vallow and Daybell fled Idaho shortly after the welfare check, and after Vallow allegedly lied about the children's whereabouts.
Some of Vallow's extended family members have claimed she and Daybell are part of a so-called "end-days" religious group that could be connected to the disappearances of the children, the sudden deaths of both of their spouses, and the still-unexplained death of Vallow's brother Alex Cox, who said he shot her former husband Charles Vallow in self-defense in July, Cox was found dead in December. Daybell's previous wife Tammy Daybell died in October, just weeks before he and Daybell married. Authorities initially believed Tammy Daybell died of natural causes, but have since exhumed her body and re-opened the death investigation.
Parrett declined to give an interview to KSL-TV, but indicated in an email that story behind the children's disappearance is perhaps not as sinister as it might appear, without explicitly saying that Vallow's children are alive and safe.
"This is an ugly nasty custody battle that has been blowup beyond all imagination," the email read.
"Once Chad and Lori present their side of the story in court, I expect all the wind will be sucked out of this story's sails and it will rapidly fade from newsworthy attention."
Read More:
'Lori what the $#!# happened': Text messages show 'cult' mom Lori Vallow refusing to answer questions about husband Charles Vallow's death; leaves his sons in the dark for DAYS
Missing Tylee Ryan's aunt says Lori Vallow waited WEEKS to inform relatives of Joseph Ryan's sudden death
'Cult' mom Lori Vallow didn't attend husband's funeral; son says he doesn't believe story about Charles Vallow's death and fears for his own safety
'Doomsday' mom Lori Vallow waives extradition after judge nixes lowering her bail
READ Lori Vallow court records: Arrest affidavit shows elaborate cover-up of missing JJ Vallow; prosecutors argue 'Doomsday' mom is a flight risk
For the latest true crime and justice news, subscribe to the 'Crime Stories with Nancy Grace' podcast.