Testimony for a preliminary hearing began Tuesday morning in Elko, Nevada, in connection with a man accused of killing his 16-year-old friend.
Elko Daily Free Press reports that Bryce Dickey, 18, appeared at the Elko Justice Court with his attorneys, to face charges for the death of Britney Ujlaky. Dickey has been charged with open murder.
As CrimeOnline previously reported, Britney was last seen at around 4:30 p.m. on March 8, getting into a green Ford F-150 pickup truck in front of her high school with a tall unknown man wearing a cowboy hat, at least according to what her "rodeo friend" Bryce Dickey told Elko County authorities.
It's True Justice Month on Fox Nation, and "Crimes Stories with Nancy Grace" is available now! Sign up today and get your first month for only 99cents!
Days later, authorities found Britney's body, while her childhood friend, Dickey, mourned her death on Facebook. He also attended vigils and memorials for the slain teen, who had dreams of becoming a "Rodeo Queen" one day.
Around a week after his Facebook post, authorities arrested Dickey and charged him with Ujlaky's death. According to investigators, Dickey made up the suspect and there was no green Ford pickup truck with an unknown man wearing a cowboy hat driving it.
Investigators allegedly found a used condom with Dickey's DNA on it, by Ujlaky's body. According to a criminal complaint obtained by Oxygen, Dickey is accused of raping Ujlaky before slashing her throat and suffocating her.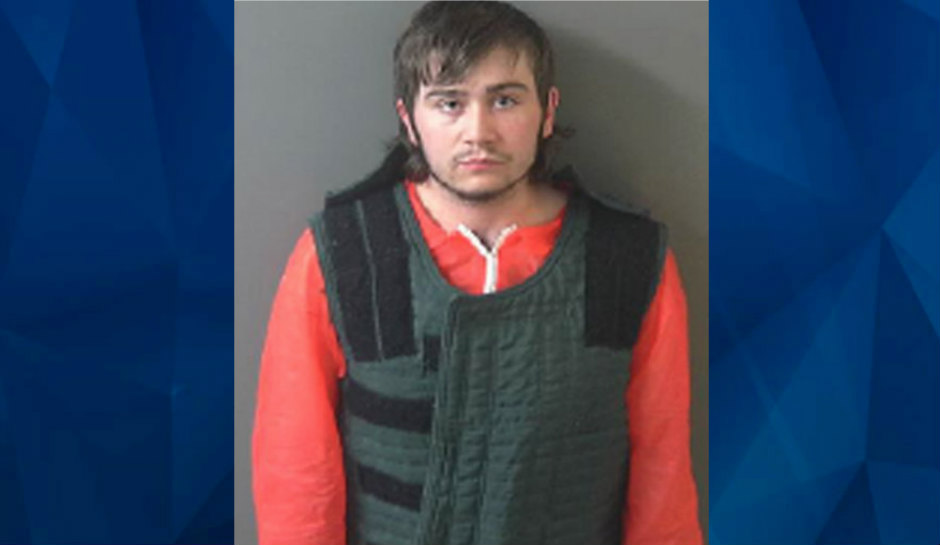 On Tuesday, Britney's father, James Ujlaky, and several others testified during the hearing. James recalled that the day his daughter disappeared, he found it strange that her phone kept going to voicemail each time he called.
"I was repeatedly calling her all the way home and I sent a text, 'Why aren't you answering my calls?' It had never done that before."
James Ujlaky added that he had only met the suspect a few times, but knew that his daughter was friends with him.
Britney's friend, Cheyenne Fry, testified that the Dickey was like a "big brother" only to Britney, explaining that the victim had no romantic feelings for the suspect. Fry previously said that Dickey had shown interest in Britney, but she ultimately turned him down.
"She called him her 'big brother.' She didn't like him like that."
Fry also testified that she saw Britney in a Snapchat photo with Dickey on the day she disappeared. She said Britney looked pale, sick and not quite like herself.
"She looked pale and I asked if she was OK. She said she was having a day," Fry said.
Later that day, Dickey allegedly told Fry that Britney left with someone in a pickup truck. Fry became visibly upset while explaining Dickey said he tried to stop Britney from leaving, the outlet reports.
"He told me he was sorry. He hugged me and comforted me, and I hugged him back because I thought I could trust him. I had no clue any of this happened. I thought he was her friend because that's how Britney talked about him."
Monica Siewertsen, of the Washoe County Sheriff's Office Forensic Science Division, confirmed during her testimony that the condom found at the crime scene had DNA on it that indeed matched back to Dickey.
Siewertsen also confirmed that a knife was found inside a pair of red-stained hiking boots inside Dickey's closet. Investigators also found a red-stained shirt hidden in a toolbox in Dickey's truck. The items were sent off for DNA testing.
During the hearing, Dickey sat silently between his attorneys. District Attorney Tyler Ingram has the option to seek the death penalty, should Dickey be convicted.
Dickey remains behind bars without bail. The hearing resumed on Wednesday. Check back for updates.
For the latest true crime and justice news, subscribe to the 'Crime Stories with Nancy Grace' podcast. Here is our latest episode.
Join Nancy Grace for her new online video series designed to help you protect what you love most – your children.
[Feature Photo: Britney Ujlaky/Facebook]