A mother is speaking out after her daughter was arrested for allegedly covering up a grisly murder scene for her friend, who's accused of killing and dismembering a North Dakota teen.
As CrimeOnline previously reported, 27-year-old Ethan Broad allegedly killed and dismembered 19-year-old Dystynee Avery, who was last seen alive on April 3. Avery had been living with Broad in Moorhead at an apartment across the state line from Fargo. Broad's friend, 26-year-old Andrea Payne, also lived at the apartment.
Broad allegedly told investigators that another person hit Avery over the head with a lead pipe and cut her throat in his bathroom. He added that several others helped him move the victim's body, which led to the arrest of Payne and two others, including 22-year-old David Ergo and 33-year-old Brandon Erbstoesser.
It's True Justice Month on Fox Nation, and "Crimes Stories with Nancy Grace" is available now! Sign up today and get your first month for only 99cents!
Authorities found human remains in a Clay County landfill on April 22, which were positively identified as Avery.
According to Valley News Live, Payne's mother, Kristin, said that her daughter has had mental issues for many years. The woman claimed she tried to get Payne help but said "not much" could be done for her daughter.
"She's borderline. She rides the fence post and this is where the problem is. I can't commit her," Kristin Payne told the outlet.
Kristin Payne added that each time she tried to get help for her daughter, she didn't fit the criteria for assistance. Other times, the suspect changed her mind about getting help.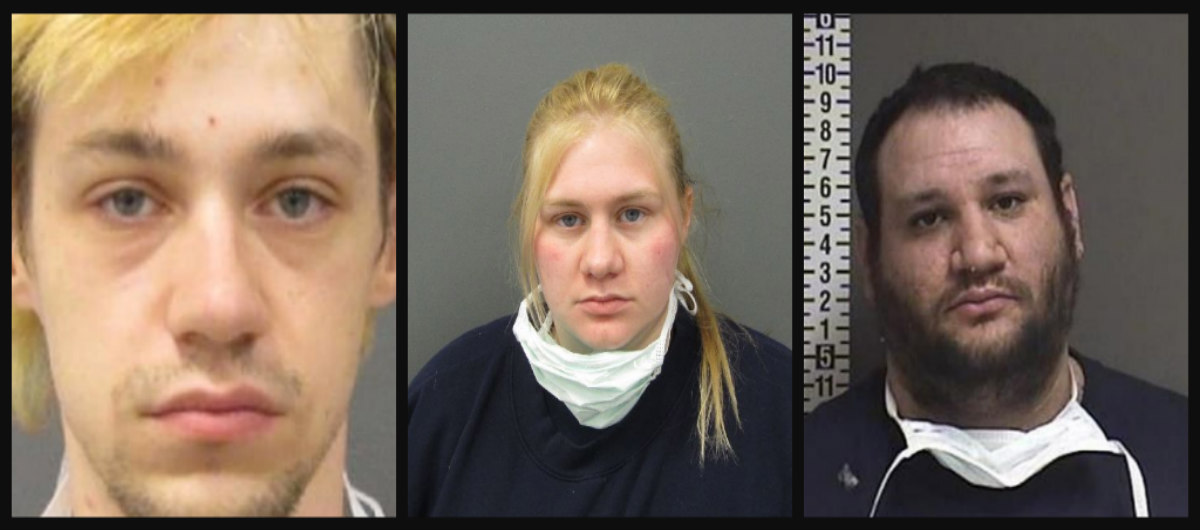 "Yeah, I keep wondering how much further? Did I have to drop her off at the footstep of the door? What did I need to do? Where? I tried. I tried and I talked and I talked, but how far does the talk go?"
Kristin Payne said her daughter and Broad had been friends for years, and although she always felt safe around them both, she thinks neither should have been living on their own without assistance.
Broad had previously been classified as "incapacitated," according to the outlet, and spent eight years in Catholic Charities of North Dakota's intellectually disabled program.
The program helped Broad find an apartment and provided him with money and employment, but the program also indicated that he should be given the freedom to live independently.
"There's just a lot of things happening in that house that wasn't stable. Something bad happened and they didn't know what to do…It's horrible. No one would ever deserve that. Ever."
Despite Broad's claim that someone else killed Avery, court documents indicate that he was was seen alone on surveillance video dragging a blue tote from his apartment building to the garage.
Later, during a follow-up interview, Broad allegedly admitted he was the one who killed Avery, but said he had done so in self-defense.
According to the complaint, Broad used a saw to cut up Avery's body parts, then stuffed them into garbage bags before taking the bags to an apartment dumpster. A search of Broad's apartment and the garage turned up the saw.
Investigators also found blood in the garage and spots inside the apartment that appeared to have been cleansed of blood. According to the documents, Broad told detectives he used bleach to clean up the blood in his apartment.
Payne allegedly admitted that she was in the apartment when Broad killed Avery, according to court documents. She reportedly said that she heard them fighting in a bedroom, then heard a thumping sound. She said Broad emerged and told her that he had hit Avery with a metal pipe and "'cracked her skull open," according to a criminal complaint.
Payne told authorities she left the apartment afterward but returned to find Erno there. They both allegedly took part in covering evidence.
Erno, 22, and Payne, 26, were subsequently arrested on suspicion of "aiding an offender in second-degree murder."
A criminal complaint stated that Broad spoke to friend Erbstoesser over the phone after the incident. Erbstoesser convinced Broad to destroy evidence and report Avery as missing, investigators said.
"Erbstoesser admitted that he advised Broad he should report the victim as missing, tell her family she ran away, hide or destroy her property and refrain from any electronic communication regarding the incident," the complaint read.
Erbstoesser later went to Broad's apartment and helped him clean up blood, the complaint read.  He was subsequently arrested on suspicion of accessory to murder.
Andrea Payne, along with the other suspects, remain behind bars. They're scheduled for a court hearing in May.
Check back for updates.
For the latest true crime and justice news, subscribe to the 'Crime Stories with Nancy Grace' podcast. Here is our latest episode. 
Join Nancy Grace for her new online video series designed to help you protect what you love most – your children.
[Feature Photo: Dystynee Avery/Handout]