A southern California man accused of killing his 1-year-old daughter and stabbing two others, including the child's mother, is a registered sex offender who had previously been imprisoned, the Desert Sun reports.
Adam Slater, 49, is facing charges of second-degree murder, attempted murder and assault with a deadly weapon.
The charges stem from a violent episode on Wednesday in which Slater allegedly stabbed a woman and ran off with her child, who was Slater's daughter. About a half-hour later, a vehicle Slater was driving went off the road, crashed and flipped over.
It's True Justice Month on Fox Nation, and "Crimes Stories with Nancy Grace" is available now! Sign up today and get your first month for only 99cents!
A bystander helped free the girl from the vehicle, but Slater snatched the girl from the bystander's arms and then stabbed the man, according to a police news release.
Moments later, multiple people saw Slater throw the girl over a steep cliff and into a ravine, and then flee the scene into a canyon.
Officers soon captured Slater after a brief chase.
Emergency crews found the girl, who had died at the scene, and the man who was stabbed sought medical treatment on his own.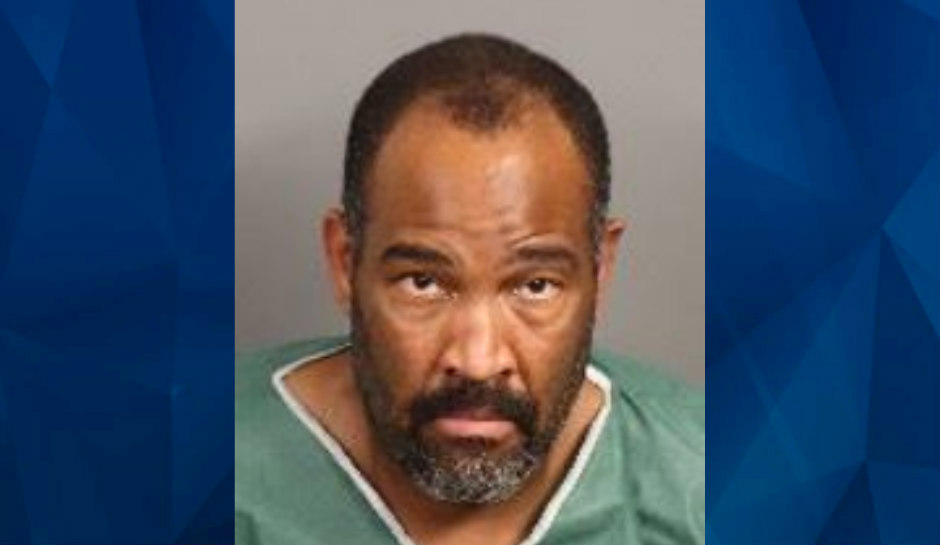 The newspaper reports that Slater is a registered sex offender in California. He was convicted in 1995 for "penetration of a victim with a foreign object by force." Records show he served approximately two years behind bars and was released in 1997.
Police have not identified the woman whom Slater stabbed, but KESQ-TV reports that she is 25-year-old Ashley Grome, who is married to Slater and is also 6 months pregnant.
Grome is said to have been hospitalized with non-life threatening injuries.
In a GoFundMe page seeking donations for the child's funeral, the page creator identifies herself as Ashely Grome and that her daughter was named Madalyn Payton Slayter.
The page says Madalyn was killed by her father who "drove off of Highway 74 after beating and stabbing me then leaving me to die."
"My daughter was the absolute love of my life and she meant everything and more to me," Grome wrote. "Everything I did and everything I will do for the rest of my life is for her."