A recently-revealed police report sheds details into the death of Fotis Dulos, a Connecticut man who took his own life amid a murder investigation in connection to his missing but presumed dead wife.
As CrimeOnline previously reported, Dulos was on house arrest in January for tampering with evidence in connection with the disappearance and death of his missing estranged wife, Jennifer Dulos. Prosecutors alleged that Dulos murdered his wife, although, at the time of his death, he had not been charged with killing her.
On January 28, Dulos was scheduled for an emergency bond hearing at the Stamford Superior Court after he violated his $6 million bond condition. Dulos' house confinement restrictions required him to stay inside his Farmington home while awaiting trial, which meant he wasn't allowed to leave his property, even if just a few feet outside of it.
How do you protect your children from predators? Join Nancy Grace and a team of world-class experts for the online course 'Justice Nation: Crime Stops Here'.
Dulos reportedly walked outside of the home and took down items left by people in support of Jennifer Dulos. Random community members left candles and various flowers in memory of Jennifer, who hasn't been seen since May 2019.
A judge set up the emergency bond hearing for Dulos following the incident and warned Dulos was he was in jeopardy of bond revocation.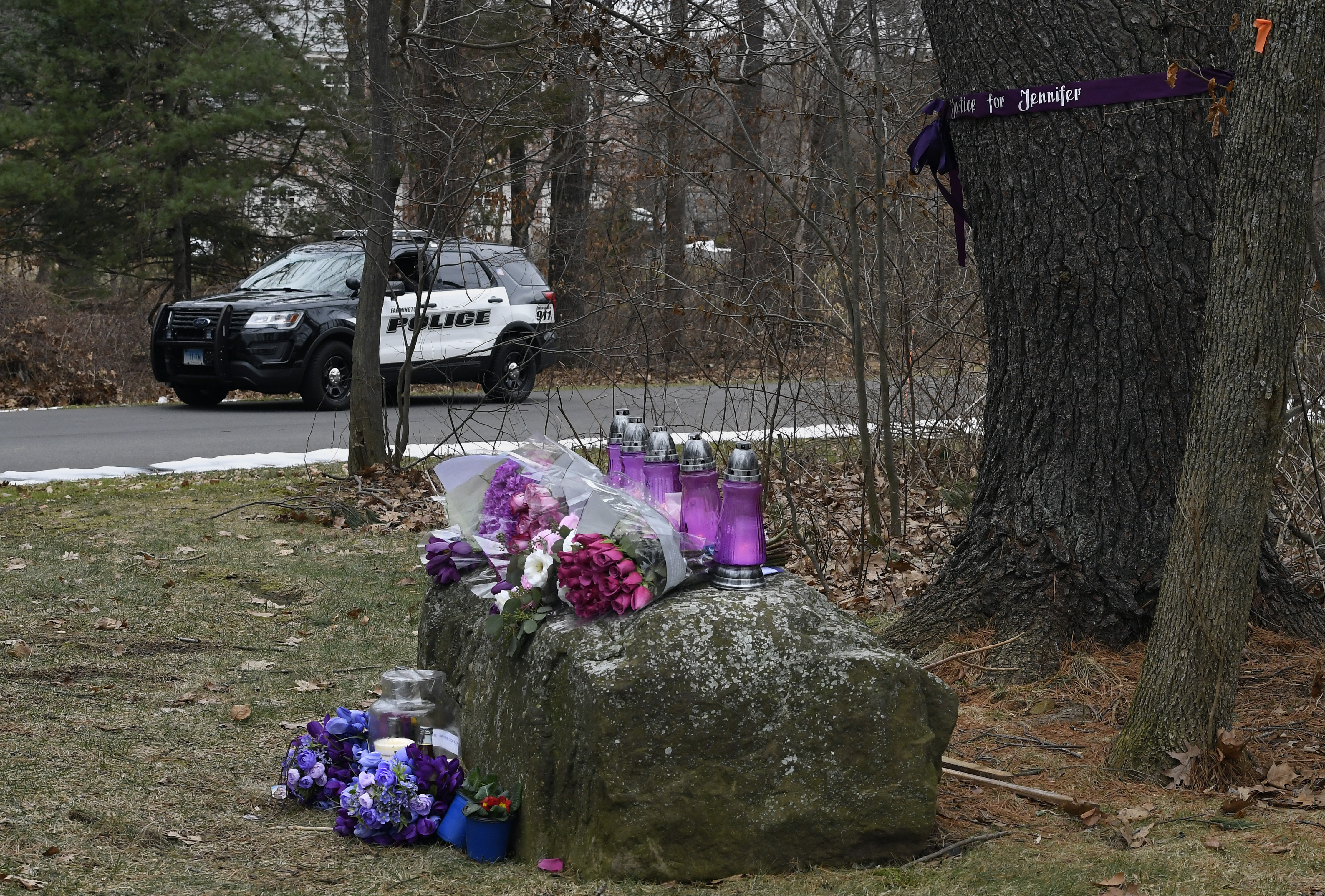 On the same morning of the scheduled hearing, authorities found Dulos inside his Chevrolet Suburban, parked in a garage at his Farmington home with a hose attached to the vehicle's exhaust pipe. First responders rushed Dulos to the hospital but he eventually passed away from carbon monoxide poisoning.
Dulos' live-in girlfriend at the time of his death has been identified as 42-year-old Anna Curry. According to the police report, Curry told authorities that minutes before Dulos tried to take his life, he asked her to go to the bank and make a withdrawal.
At around 10:59 a.m., while Curry was on her way back home, Dulos called her and while sounding "out of breath," told her he planned to drive himself to court.
When Curry returned back to Dulos home at around 11:15 a.m., she said she found a medication bottle and Dulos' computers (that he planned to take to court with him) inside the residence but thought nothing of it. Curry said she never went to the garage.
Curry left the residence and while on her way to court to meet Dulos, she received a call from his lawyer, Kevin Smith. The attorney said Dulos hadn't made it to court and his GPS monitor showed him still at home. Curry asked Smith to call 911.
"Anna said that, at that moment, she knew that Fotis must have done something to harm himself," a responding officer wrote in the report.
At 11:44 a.m., state police also noticed that Dulos had not arrived in Stamford. They called Farmington police, who arrived at the home at around 11:57 a.m. and found Dulos in the garage.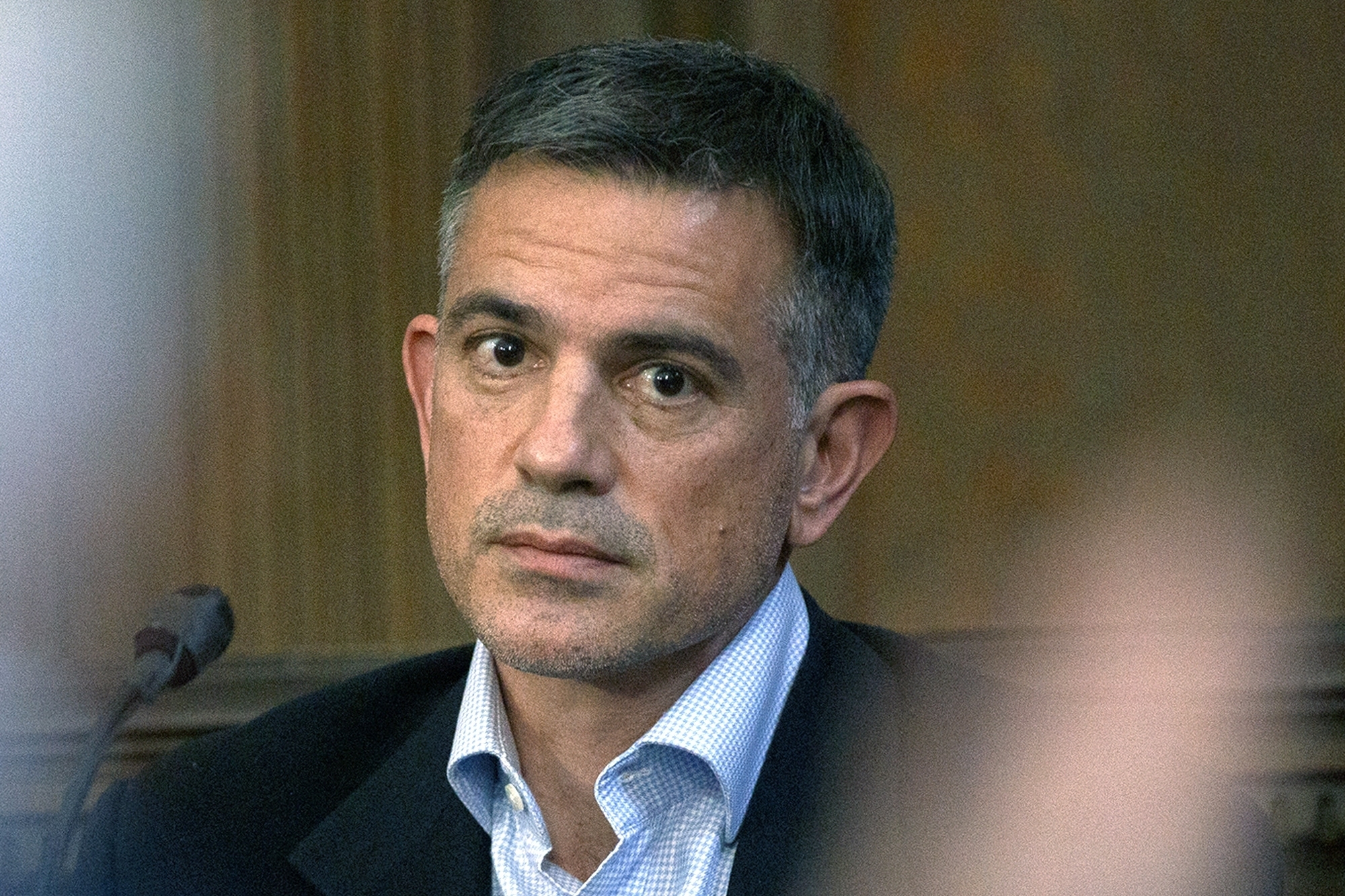 Where is Jennifer Dulos?
As CrimeOnline previously reported, investigators accused Dulos of "lying in wait" for Jennifer to come home the morning of May 24, 2019, when she vanished from her upscale New Canaan home she shared with her five children.
Security footage captured Jennifer walking into her home at around 8:30 a.m. Authorities noted that Jennifer's SUV left her residence at some point on May 24, but they think Fotis Dulos was behind the wheel.
Fotis and Jennifer Dulos were in the process of a tumultuous divorce and a bitter battle for custody of the five children when she disappeared. Fotis Dulos was named a suspect after investigators found security footage of both him and Troconis dumping items off at numerous different trash cans at various businesses.
Both Dulos and his former girlfriend, Michelle Troconis, were arrested in June 2019 after authorities said the pair tampered with evidence. According to the arrest affidavit, investigators found, in part:
Bags of blood-stained clothing and sponges that Dulos allegedly dropped into trash cans at businesses in Connecticut
Stains of blood on Jennifer's garage floor
Blood spatter in numerous areas of Jennifer's home
Dulos' DNA mixed in with Jennifer's blood on her kitchen faucet
Obvious attempts to clean up the scene
Altered Connecticut license plates that belonged to Dulos
Security footage of Dulos driving his Ford pickup to various locations, dropping trash bags into different public trash receptacles
Security footage of Troconis "leaning out of the passenger seat of the Ford pickup and either placing something on the ground or picking up an item"
Blood DNA that matched to Jennifer inside the red pickup truck
Fotis Dulos Arrest Warrant by Leigh Egan on Scribd
Police arrested the pair again several months later on additional tampering with evidence charges after they uncovered more information. Both were required to wear GPS monitoring until trial.
Fotis Dulos broke the stipulations of his bond after he reportedly walked outside of his property to take down balloons and other items, left near his expansive driveway, as a memorial for Jennifer.
In January, on the morning he was due back in court to answer allegations of breaking his bond agreement, Dulos killed himself via carbon monoxide while sitting in a vehicle in his garage.
Jennifer's five children now live with her mother in New York.
Check back for updates.
For the latest true crime and justice news, subscribe to the 'Crime Stories with Nancy Grace' podcast. Here is a previous episode on the case.
Join Nancy Grace for her new online video series designed to help you protect what you love most – your children.
[Feature Photo: Jennifer Dulos/Handout