UPDATED: 2:12 p.m. ET
A private citizen appears to have surreptitiously recorded a conversation with Barry Morphew, the husband of missing Colorado mother Suzanne Morphew. The man, who identifies himself as Tyson Draper, later uploaded video of the conversation to YouTube.
The YouTube video originally published by Draper was removed from the platform on Monday afternoon. CrimeOnline had previously viewed the video and transcribed audio. The video was uploaded to another YouTube account, which stated that the account owner obtained Draper's permission before posting.
Draper, who says in the video that he is from Arizona, apparently traveled to Chaffee County, Colorado, and tracked down Barry Morphew as he was in the mountainous area where investigators have been searching for Suzanne, who was reported missing from her Maysville home on May 10.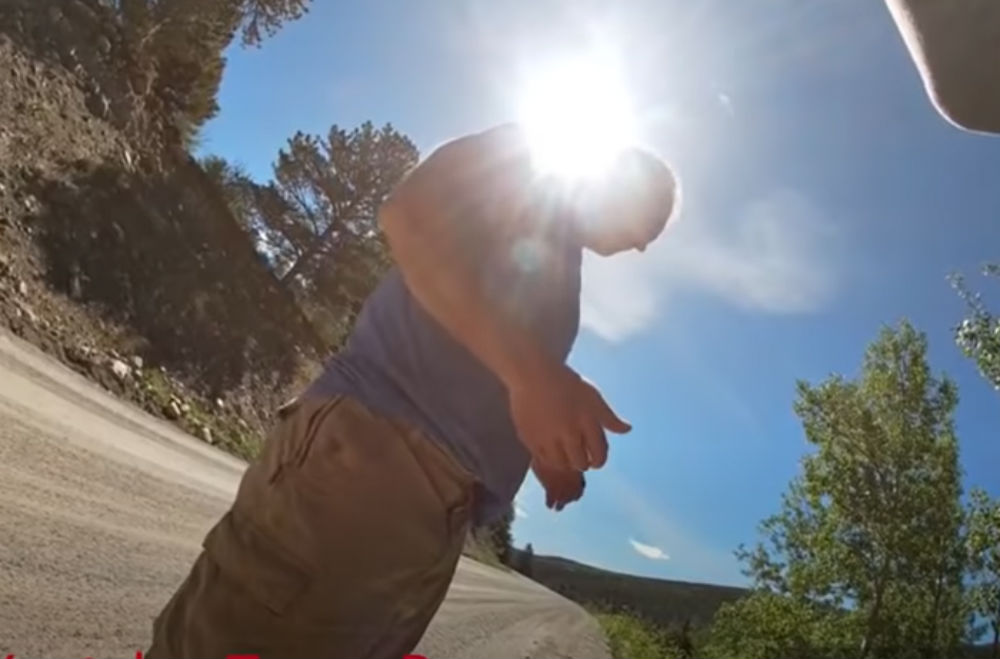 The man recorded in the video appears to be Barry Morphew, who released his own video message last month appealing for the safe return of his missing wife.
It is unclear how Tyson Draper first approached Morphew, who appears to notice that Draper has some type of recording device and asks him to put it away.
"We've had a lot of media bother us … obviously, this is very emotional," Morphew tells Draper, who appears to place a device somewhere on the side of his body and tells Morphew that the device is not on as it continues to record the conversation. Throughout the video Draper can be seen adjusting the device, and he speaks to the camera at the end of the video, just seconds after he parts with Morphew, making it apparent that he intentionally recorded the encounter.
"We've searched a 200-mile radius; all of the mountains have been covered so far," Morphew says. Very shortly after Draper begins recording, Morphew stops on the road and tells Draper they are standing next to the area where police discovered Suzanne's bike on the same day she was reported missing.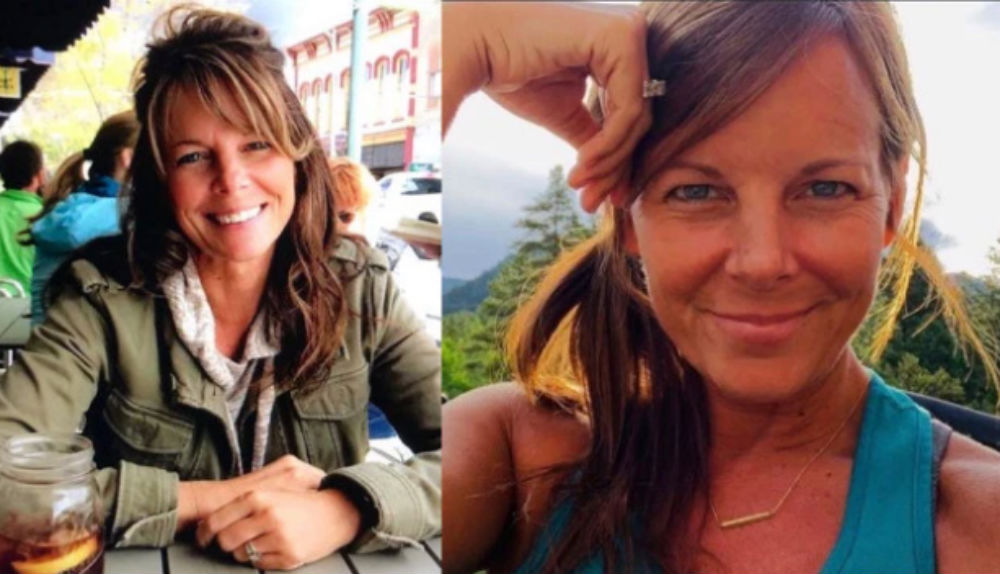 Morphew points to an area out of the camera frame and tells Draper it's where Suzanne's bike was found. Not everything Morphew says in this section of the recording is audible, but he appears to be critical of law enforcement's response; suggesting that the scene may have been contaminated. Morphew also says that a mountain lion had been seen in the same area on the day that Suzanne was reported missing, but noted that investigators did not find any trace of an animal attack.
"What seems to have happened, from the investigators, and they don't give much … and I've got private people working for me … is maybe she was abducted …"

"They found an article, going west, of hers. They won't tell us what it is."
At one point during the 8-minute conversation, Morphew tells Draper how Suzanne was first discovered missing. This part of the recording is only intermittently audible, but Morphew can be heard saying that his daughters became concerned when they couldn't reach Suzanne on Mother's Day, and asked a neighbor to check on her. He says that the neighbor found that Suzanne's car was at the residence, but that her bike was gone.
Watch the full video here:
Morphew also tells Draper that he was working at a job site in Denver on May 10, as has been previously reported. Morphew is a volunteer firefighter in Chaffee County, and also works as a landscaper. Last month, Chaffee County Fire Chief Robert Bertram told CrimeOnline that he believed Barry Morphew was in Denver on Mother's Day for a landscaping job. The Chaffee County Fire Department is not involved in the official search for Suzanne Morphew, and the Chaffee County Sheriff's Office, which is leading the investigation, has not publicly commented on Barry Morphew's whereabouts on the weekend his wife was reported missing.
The sheriff's office had obtained a warrant for the Morphews' Maysville home at the start of the investigation, but released it back to the family last week. Authorities have shared very little information about the investigation, and have not said whether they believe Suzanne Morphew was a victim of foul play.
Investigators have encouraged members of the public who may have information related to Suzanne Morphew's disappearance to call the dedicated tip line at 719-312-7530.
How do you protect your children from predators? Join Nancy Grace and a team of world-class experts for the online course 'Justice Nation: Crime Stops Here'.