The Arizona man who recorded a conversation he had with Barry Morphew this past weekend says he's not convinced the husband of missing Suzanne Morphew was unaware he was being recorded as the two men spoke in Maysville, Colorado, on Sunday.
Tyson Draper encountered Morphew this weekend after the Arizona man traveled to the central Colorado township after visiting friends not far from Maysville, Draper told CrimeOnline. He said he had become interested in the missing persons case and wanted to search the area where investigators have focused a search for Suzanne, noting that the $210,000 reward offered was part of the incentive.
Suzanne Morphew was reported missing on May 10, and her case has received national attention while authorities in Chaffee County have shared very little information. Morphew's address and maps of the search area have widely circulated online. Dyson told CrimeOnline that he had been to the area near Morphew's home on Saturday and saw Barry Morphew in his truck. He said he came back the next day and when he saw Morphew driving again, he flagged down the pickup truck and spoke to Barry, telling him that he was interested in helping with the search for Suzanne.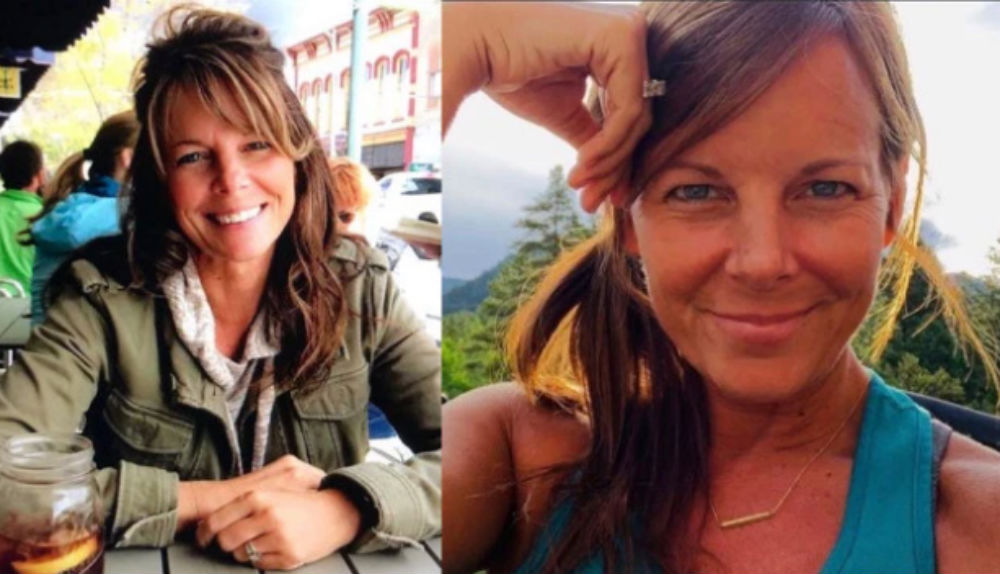 As CrimeOnline previously reported, Draper recorded video and audio of his conversation with Morphew and shared it on YouTube. At the beginning of the 8-minute video, Morphew is heard asking Draper to turn off a device — a GoPro, according to Draper — and Draper tells him that he has turned it off, which is not true. Draper continues to record while Morphew discussed the search for Suzanne, taking Draper to an area where her bike was reportedly found — a discovery that police have not publicly confirmed.
CrimeOnline published a detailed account of the conversation, and a video is included below. Draper has since removed the original video, in which he could be heard speaking his phone number, but gave permission to another YouTuber to share the video along with transcription of the audio, which is not always clearly audible.
Draper admits that he was not honest with Morphew when he said his camera wasn't recording. But he also said he didn't think Morphew believed him.
"He saw the red light was on. He knew it was on," Draper said.
"He was watching me like a hawk. I saw him look right at it."
Draper shared more detail of his earlier encounter with Morphew, when he saw the Suzanne's husband driving his truck on a road near the Morphew home, which he also said is separated by a patch of forest from a creek. Draper said he had seen a silver or gray truck parked on the side of the road as he was walking and filming. He said he was narrating as he filmed and felt that anyone who was nearby would have been able to hear him. As Draper was walking back down the road he said a slow-moving truck passed him from behind, the same one that had been parked on the road earlier, and that he clearly saw Barry Morphew in the driver's seat. He said Morphew as "soaking wet" and not wearing a shirt.
Draper said that the weather on Saturday was gray, rainy, and a bit cold, but that Morphew looked like "he had fallen through ice … He looked like a zombie." Draper said he believes Morphew must have been in the creek, and said that while he didn't see Morphew emerge from the woods separating the creek from the road, he believes that would have been the only way Morphew could have accessed his car without passing Draper in the other direction. The two men did not speak at that time, Draper said, noting that Morphew did not look at him as he was driving by.
Draper also said he had a third encounter with Morphew, shortly after their conversation on the wooded trail. Draper said that he felt compelled to leave the immediate area after the encounter with Morphew left him uneasy, and said he drove to a Walmart in nearby Salida to "collect his thoughts." He remained inside his car in the parking lot, he said, and noticed that Morphew's truck — which Draper said has Indiana plates — was in the parking lot. He said he then saw Morphew emerge from the Walmart, and stop outside the store to look at a missing persons flyer for Suzanne.
"It was an eerie moment," Draper said. "It was just weird."
He said he left the parking lot without getting out of his car, and that he didn't think Morphew saw him, even though he stopped near Morphew's truck to get a photo of the license plate.
Draper said he stayed in a hotel in Salida on Saturday night, and on Sunday, after leaving Walmart, he slept in his vehicle, which he said is equipped as a camper. Draper said that shortly after uploading the video of his conversation to YouTube, he began to get a number of text messages from numbers he didn't recognize.
He said that some of the text messages "weren't very nice," and that one suggested he would "pay."
Draper has been the focus of criticism on social media by people who believe he acted unethically by continuing to record Morphew after claiming his camera was off.
Draper said he contacted the Chaffee County Sheriff's tip line and left at least one message about his encounters with Morphew, but as of Monday evening had not heard back.
The sheriff's office has said that Suzanne Morphew's disappearance remains an active investigation and has urged anyone with information to call th dedicated tip line at 719-312-7530.
How do you protect your children from predators? Join Nancy Grace and a team of world-class experts for the online course 'Justice Nation: Crime Stops Here'.