A defense attorney for the now-former Atlanta police officer accused of shooting a man twice in the back at a Wendy's parking lot last week says the shooting was justified.
Fox News reports that defense attorney Lance LoRusso said he was shocked when he heard the charges against his client, Atlanta officer Garrett Rolfe. He said despite what Fulton County DA Paul Howard, 27-year-old Rayshard Brooks was not running away when Rolfe shot him.
"Mr. Brooks was not running away," Lance LoRusso told Fox News "Mr. Brooks turned and offered extreme violence toward a uniformed law enforcement officer. If he was able to deploy the Taser, it would incapacitate Officer [Garrett] Rolfe through his body armor, and at that point, if he decided to disarm another officer, he would be in possession of a firearm."
It's True Justice Month on Fox Nation, and "Crimes Stories with Nancy Grace" is available now! Sign up today and get your first month for only 99cents!
As CrimeOnline previously reported, Rolfe shot Brooks in the back after a DUI check at a South Atlanta Wendy's restaurant on June 12. Brooks had reportedly fallen asleep in his vehicle in the drive-thru, forcing other customers to drive around him. 
Rolfe took Brooks out of his car and administered a field sobriety test, which he reportedly failed. When Rolfe tried to take him into custody, Brooks resisted. A scuffle then broke out.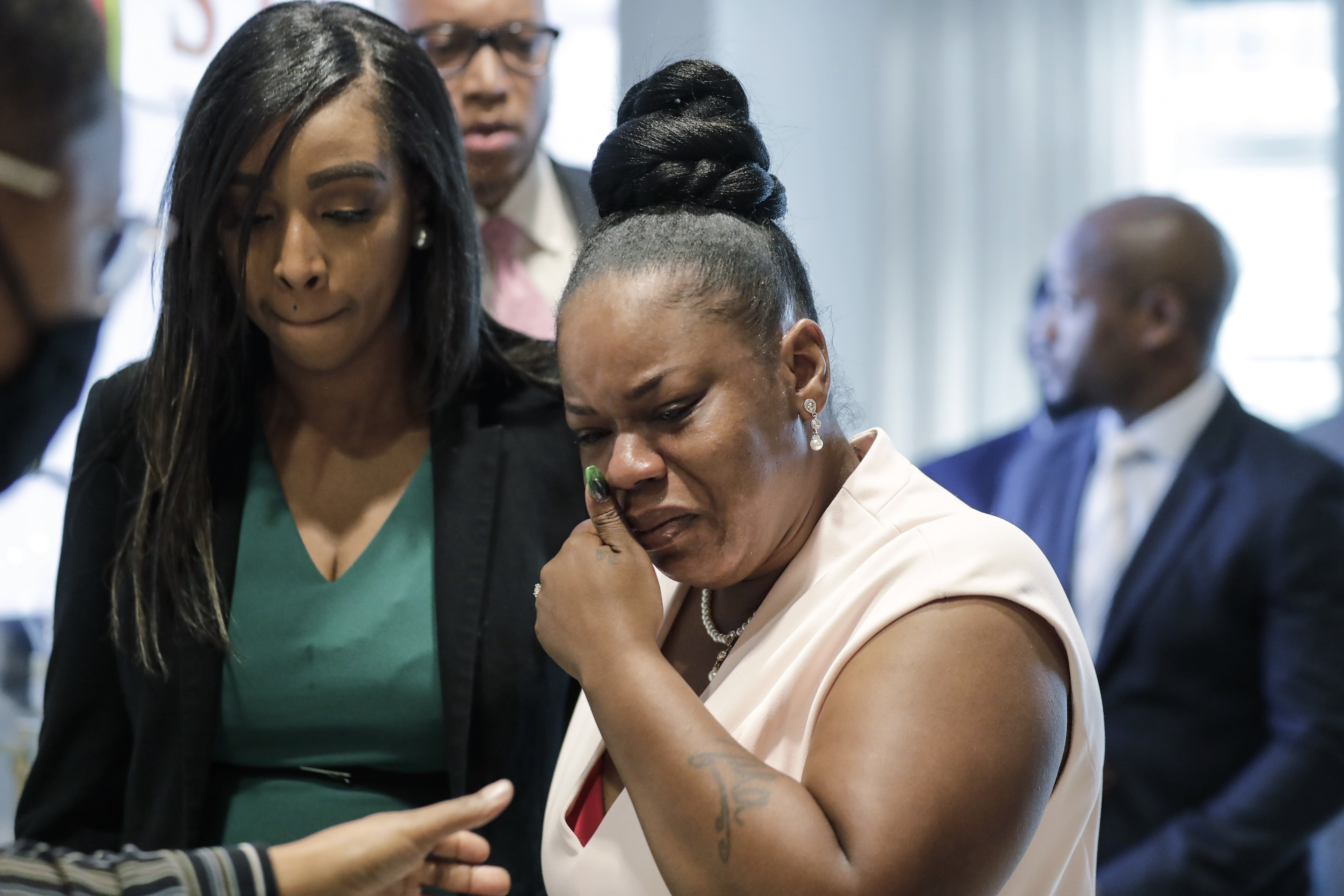 A video of the incident showed Rolfe and another Atlanta officer, Devin Brosnan, struggling to detain Brooks. One of the officers deployed a Taser, which became the object of the struggle. Brooks wrestled the Taser away from the officer and ran with it across the parking lot.
The officers pursued. Brooks appeared to point the Taser at the officers. Rolfe fired three shots at Brooks. Two of the bullets hit Brooks in the back. Another bullet reportedly hit the vehicle of someone in the parking lot.
Brooks later died.
Fulton County District Attorney Paul Howard announced Wednesday afternoon that Rolfe will be charged with felony murder and 10 additional charges.
According to Howard, additional videos and evidence showed that after Brooks was on the ground following the gunshots, Brosnan stood on his shoulder. Rolfe is accused of kicking Brooks after he shot him.
LoRusso said Rolfe never kicked Brooks. Instead, according to the defense lawyer, Rolfe could have been leaning over to help Brooks.
"My client never kicked Mr. Brooks. If there was a video of my client kicking Mr. Brooks, you would have seen it."
"He [the DA] shows a still [where] one leg is planted and the other one's bent. He could be leaning down to try to give him first aid, it could have been when he was trying to evaluate whether he needed handcuffs. This officer gave him CPR, monitored his pulse prior to that, talked to him to try to keep him breathing and called for EMS and coordinated other efforts on the scene."
Brosnan will be charged with aggravated assault and other crimes. He's now cooperating with the District Attorney's Office as a witness, according to Howard, but LaRusso said Brosnan is not the state's witness against Rolfe.
"I have no idea why [Howard] is doing that," LoRusso said. "There's a lot of things I have no idea [about]. He is saying one of the officers [Brosnan] is cooperating with the DA's office. The lawyer for that officer said that's not true."
LoRusso added that despite Howard calling the Taser that Brooks fired at Rolfe as useless, the now-former officer saw a "flash" in front of him and fired "at the only portion of Mr. Brooks that was presented to him," CBS 46 reports.
"The bottom line, is, if those darts penetrate his vest, he would be incapacitated and the person who just disarmed another officer could walk over and take his gun, put his life in jeopardy and anyone else in the parking lot."
Witnesses reported seeing the officers put on gloves and pick up the shell casings, but that is not seen on the video — both officer's body cameras end up lying face up in the parking lot as they pursued Brooks, and Rolfe's dash cam is pointed in the opposite direction.
Witnesses also reported the officers waiting several minutes before checking Brooks. Command officers are seen in the video assuring Rolfe that he's "good."
Howard confirmed on Wednesday that the officers allegedly waited around two minutes before calling for medical help.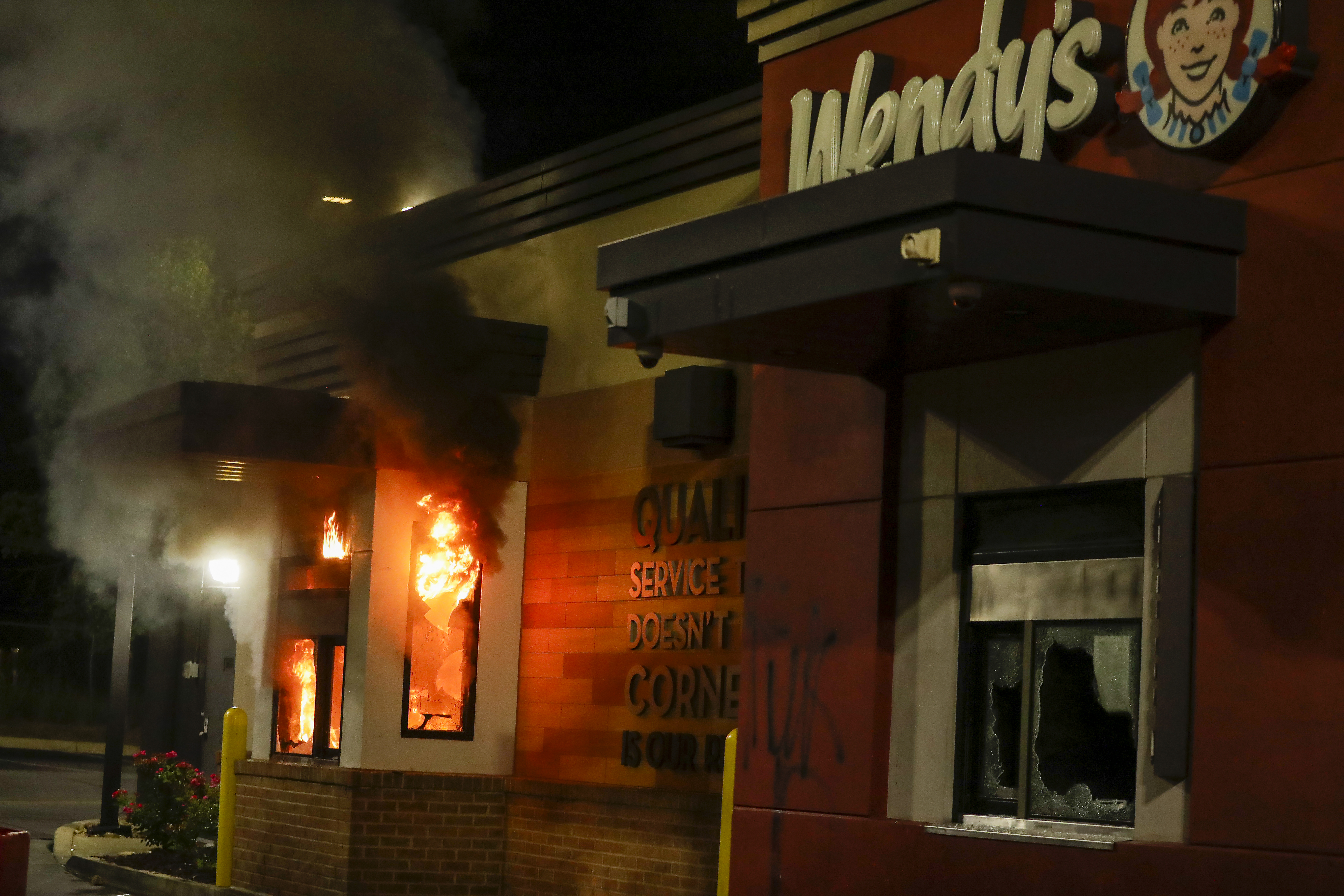 The shooting sparked a massive protest, resulting in the Wendy's restaurant being set ablaze. Authorities are currently searching for the suspect accused of starting the fire. A $20,000 reward is being offered by the Atlanta Police Foundation and the Georgia Arson Control Board, to anyone who can give information leading to an arrest.
The story continues to develop. Check back for updates.
For the latest true crime and justice news, subscribe to the 'Crime Stories with Nancy Grace' podcast.
Join Nancy Grace for her new online video series designed to help you protect what you love most – your children.
[Feature Photo: Rayshard Brooks/Facebook]