Twisted killers Chris Watts and Jake Patterson are apparently friends behind bars, according to a report from MailOnline.
According to a book entitled, "The Perfect Father," Colorado killer Chris Watts, who's in prison for killing his wife and two daughters, met Wisconsin killer Jake Patterson at the Dodge Correctional Institution in Waupun, Wisconsin. Patterson is behind bars for kidnapping then-13-year-old Jayme Closs after shooting both her parents dead in their home.
The killers reportedly became such good friends that Watts helped Patterson calm his hot temper while reading Bible passages to him at night. The pair reportedly discussed and dissected the passages afterward.
Doomsday death & deception: Nancy Grace investigates "Cult Mom" Lori Vallow. Inside sources reveal brand new bombshell information. Click here to watch. 
"When they'd go out for rec, other prisoners would start yelling at them and Patterson would start yelling things back," author John Glatt told MailOnline. "Christopher told him, 'Don't do that. Just calm down.'"
During other downtimes, Watts reportedly sends letters to his parents so they can read them aloud at his daughters' burial sites.
"'We go to the gravesite and read them out. They're beautiful letters that brought tears to my eyes," the killer's mother, Cindy Watts, reportedly said. "I never knew my son [because] he never expressed emotions. It was hard for him to verbalize, but he can write it down on paper."
Watts' daughter, Bella, 4, and Celeste, 3, were found stuffed in oil tanks after Watts murdered them. His wife, Shanann Watts, was found buried nearby. She had been strangled to death.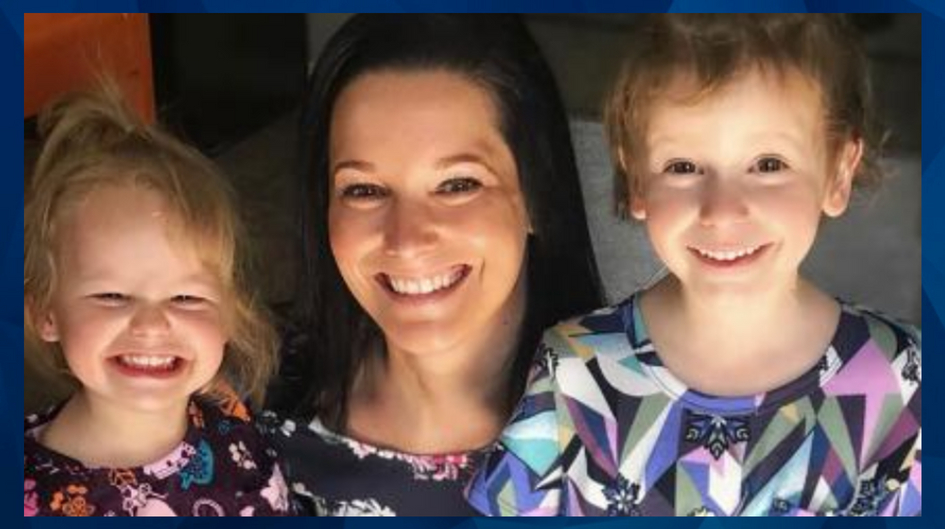 As CrimeOnline previously reported, Watts initially claimed to detectives that he had killed his wife in a rage after he saw her strangle their two daughters. But in early November 2018, Watts made an unexpected guilty plea, admitting to killing all three along with Shanann's unborn son.
Shortly after the initial claim, Watts told investigators where to find the bodies of his wife and daughters. Watts revealed in February that Bella and Celeste were still alive when he drove with them and their mother's body to an oil field, where he worked.
After killing the children, Watts dropped their bodies into the oil tanks, which reportedly had very narrow openings.
Watts admitted he strangled his pregnant wife when she told him that he wouldn't see his children anymore, in response to his confession of having an affair.
Meanwhile, Jayme Closs, hailed a hero after escaping Patterson's secluded home in Gordon, Wisconsin, is healing from the traumatic experience with the help of family and friends. She now lives with her aunt in Barron County.
As previously reported, Patterson forced his way into the Closs home in October 2018 and shot Jayme's father, James Closs, in the head. He then forced Jayme's mother, Denise Closs, to put tape over Jayme's mouth while he taped the girl's arms and ankles together.
With Jayme secured, Patterson aimed the shotgun at Denise's head and pulled the trigger. He then dragged the girl out of her home. At one point, she almost slipped in her father's pool of blood as Patterson dragged her with one hand while holding a shotgun in his other hand.
When Patterson reached his car, he put Jayme in the trunk and drove away.
Once he had Jayme secluded, Patterson "made it clear that nobody was to know she was there or bad things would happen to her," according to the complaint. When friends or relatives visited the Gordon home where Jayme was held captive, Patterson made her hide under a bed.
Jayme managed to escape on January 10, 2019, after spending 88 days hidden in Patterson's home.
Both Watts and Patterson will remain behind bars without parole for life.
For the latest true crime and justice news, subscribe to the 'Crime Stories with Nancy Grace' podcast.
Join Nancy Grace for her new online video series designed to help you protect what you love most – your children.
[Feature Photo: Watts and Patterson/Police Handout]