Investigators searching for clues in the 2007 disappearance of Madeleine McCann discovered a hidden cellar at a property associated with the prime suspect in the unsolved case.
As CrimeOnline previously reported, authorities searched an area in Germany this week, between Hanover-Ahlem and Seelze-Letter, in connection to McCann's disappearance.
The search, which appears to have ended Wednesday, is tied to a German man who was recently named the primary suspect in the 3-year-old's disappearance. Christian Brueckner, 43, is currently in prison in Germany on an unrelated conviction and has at least one previous conviction of a sex crime involving a child victim.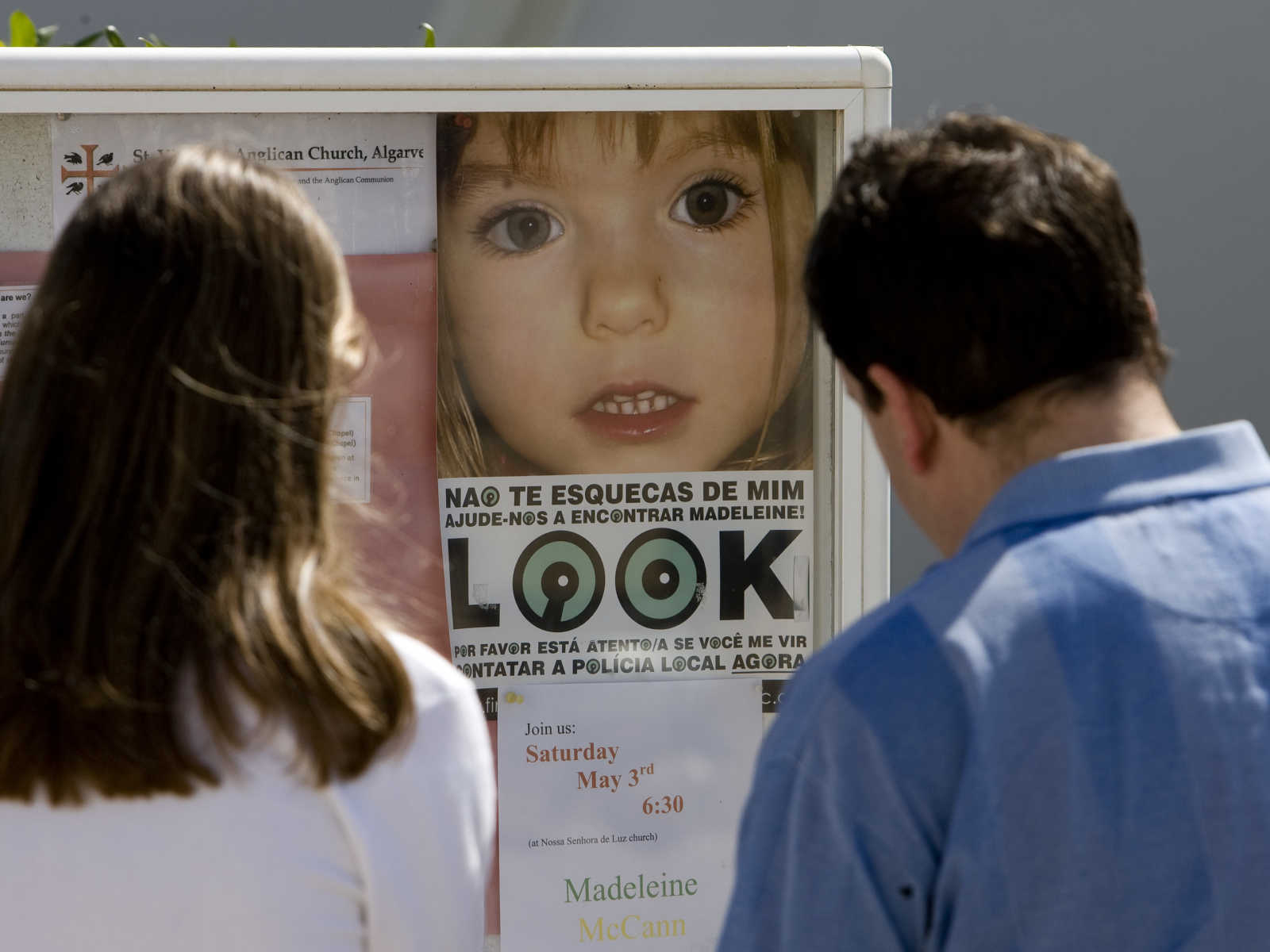 There have been varied reports on what type of property was the focus of the search this week, with The Express and the Daily Mail reporting that it was a garden allotment where Brueckner allegedly lived as a squatter between 2007 and 2008. A report in Sky News described the land as the garden of "a secluded holiday chalet in Seelze," but did not specify whether it is a community garden. A source with a garden plot told the Daily Mail that Brueckner's plot was next to his in 2007 and 2008, and that there was a type of shed there that was destroyed in 2008, the last time the man saw Brueckner.
Sky News reports that investigators used drones, radar, and dogs in their search this week, but it remains unclear if authorities were looking for particular evidence, or if they found what they were looking for.
According to the report, investigators found a hidden cellar during a 15-foot-deep search of the property, and some of the material from that excavation was hauled away in trucks. The report also says that Brueckner may have lived on a camper van at the property in 2007.
Citing unknown sources, Sky News reports that investigators are considering the possibility that Brueckner drove from Portugal to Germany with the 3-year-old girl, a trip that would have taken 24 hours.
On Wednesday, the investigators reportedly took down a blockade that had surrounded the search area.
This is a developing story. CrimeOnline will provide further updates when more information is available.
For the latest true crime and justice news, subscribe to the 'Crime Stories with Nancy Grace' podcast. Listen to the latest episode:
[Feature image: AP Photo/Martin Meissner]