The husband of a Colorado woman who has been missing since May gave a media interview for the first time since Suzanne Morphew vanished on Mother's Day weekend.
Fox 21 News spoke to Barry Morphew by phone four months after 49-year-old Suzanne went missing on May 11 after she reportedly left her home in Maysville, Colorado, to go on a bike ride. Shortly after his wife's disappearance, Barry Morphew recorded a video pleading for her safe return, but until now has not spoken to a reporter.
According to the Fox 21 News report, Barry Morphew refused an in-person interview and demanded that the station agree not to air a recording of the phone interview, in which he blamed local police for the cloud of suspicion that has been following him in the months since Suzanne vanished.
"The [Chaffee County] Sheriff's Department screwed this whole thing up from the beginning and now they are trying to cover it up and blame it on me," Morphew said.
Get your daily crime on! Breaking crime and justice news on 'Crime Stories with Nancy Grace'
Morphew claimed that local authorities mishandled a possible crime scene when they reportedly found Suzanne's bike. In May, the Chaffee County Sheriff said in a press conference that investigators found a "personal item" belonging to Suzanne but have not yet said what that item was.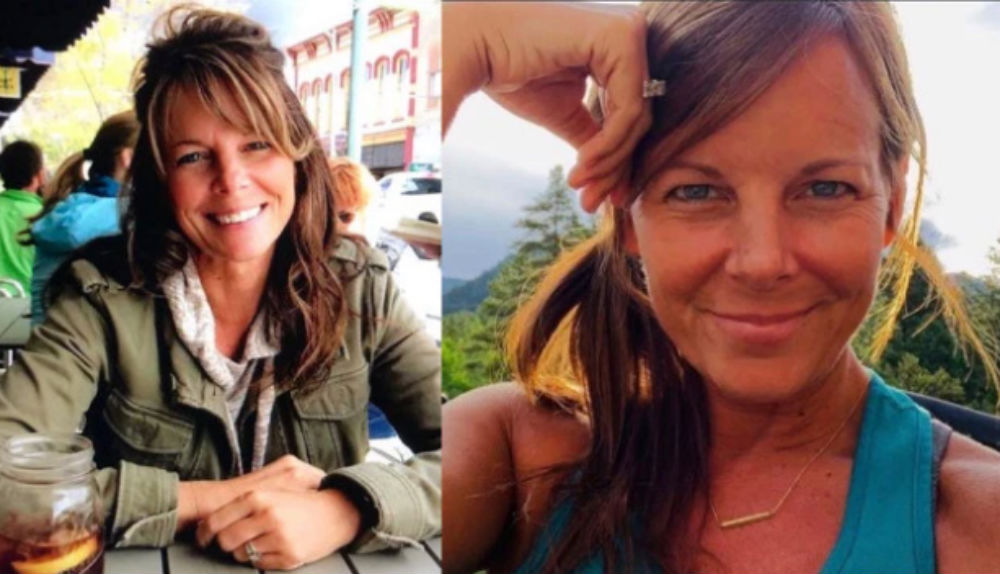 Morphew said his friend was at the scene shortly after deputies found the bike, and claimed his friend saw them destroy evidence.
"My buddy was there right after that, and he said that they completely destroyed the evidence, and he tried to stop them, but they wouldn't listen to him and said, 'this is not CSI,'" Morphew told Fox 21 News.
"There's no evidence for the investigators to see because the Sheriff's Department completely obliterated it."
Morphew also denied an earlier report, citing relatives of Suzanne, claiming that he had twice refused a polygraph test.
"I've never been asked to do a polygraph," Morphew said. "There is nothing that I am hiding. I have given three – 30 hours of testimony to the FBI and the CBI. I've answered every question. Every single question."
Suzanne's husband admitted to one inconsistency in early police interviews. The substance of the apparent inconsistency has not been made public.
"It was only because I didn't know the time that I did something, a mechanical thing, to my bobcat," Barry Morphew said.
"I was confused and I just found out my wife was missing, and I was a little bit not in my right mind when they were asking me these questions, but I did the best I could and I answered everything. I never once declined any interview."
Morphew insisted that he is committed to finding Suzanne.
"[M]y wife and I have been in love since 1988 and she's the love of my life. And I continue to search for her every day and I will until I find her. I promise and I promised my girls that."
A manager at a store in Chaffee County said she encountered Barry Morphew on May 12, the day after Suzanne was reported missing. He said he was looking for information about his wife, but provided only a vague description in a handwritten note, Tiffany Butala said.
"He went to write down a description of maybe what she was wearing," she said. "I just thought it was weird because he didn't explain the color of her eyes were or her hair or anything about her like how tall she was or anything."
In the interview, Morphew spoke of his and his wife's faith in God.
"This is the most devastating thing that has ever happened to me," Barry said. "But I have got to keep my faith and trust in God. And Suzanne trusted the Lord and if one person got saved from this, she would think it was worth it. And we are just a Godly, loving, caring, family and this thing is just a tragedy."
Morphew also said that he has been reluctant to speak to the media because of what he said was an unfair portrayal, casting him as suspicious.
"I am afraid of what is out there," Morphew said. "People don't know the truth, so they're gonna think what they're gonna think."
As the report notes, the Chaffee County Sheriff's office has not provided any updates about the investigation into Suzanne Morphew's disappearance since early July.
Read more of CrimeOnline's extensive coverage of the Suzanne Morphew case here.
The Chaffee County Sheriff's office has encouraged members of the public who may have information related to Suzanne Morphew's disappearance to call the dedicated tip line at 719-312-7530.
For the latest true crime and justice news, subscribe to the 'Crime Stories with Nancy Grace' podcast. Listen to the latest episode: