The brother of a missing Colorado woman has spoken for the first time since Suzanne Morphew's disappearance on Mother's Day weekend.
Suzanne's brother Andy Moorman told Fox News that he had traveled to Chaffee County, Colorado, to search for his missing sister, and that he plans to return there for an additional search.
" … she has two daughters without answers right now. My father at 87 has cancer and needs answers. And I'm not going to give up. I'm coming back out there to look," Moorman said in the interview.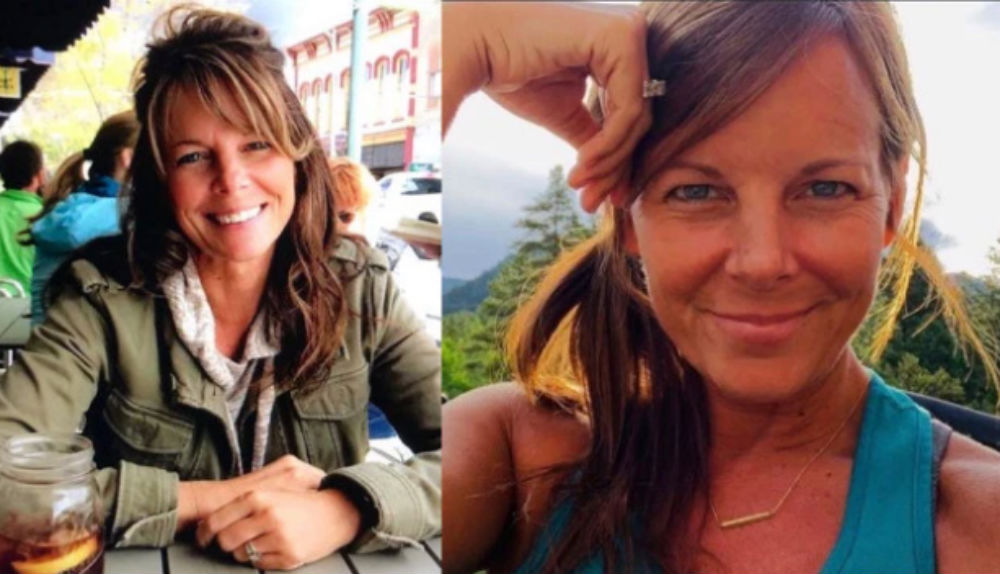 Though police have never confirmed this, multiple sources have said that Suzanne Morphew's bike was found not far from her Maysville home shortly after she was reported missing. The Chaffee County Sheriff said during the first week of the investigation that authorities found a personal item belonging to Suzanne, but did not say what the item was.
Get your daily crime on! Breaking crime and justice news on 'Crime Stories with Nancy Grace'
It's been widely reported that Suzanne left her home on May 11 to go for a bike ride and did not return. But as the investigation has progressed, questions about the precise timeline of her disappearance have emerged: Reportedly, both Suzanne's two daughters and her husband Barry Morphew were out of town that weekend, and the daughters called a neighbor to check on their mother when they could not reach her. Investigators have not confirmed Suzanne's last known sighting.
Moorman told Fox News that he and Barry Morphew went to the area where Suzanne's bike had reportedly been found; his comments indicate that the bike was found at the bottom of a hill. As CrimeOnline previously reported, Suzanne's husband has floated the idea that his wife may have encountered a mountain lion while riding her bike.
"I said to Barry 'Hey, I don't think she fell off the hill on that bicycle or rode over the edge.' I said, 'I believe a human being threw this down here,'" Moorman told Fox News.
"An animal did not attack her because there absolutely was no blood evidence and no tracks on the ground, no scent from an animal," he said. "I stood there and looked and I realized that nobody rode over the side of that hill. There would have been signs of a struggle or you would have been skinned up."
Earlier this month, Barry Morphew gave his first media interview about his wife's disappearance to Fox 21 News. He addressed previously reported claims made by family members that he had twice refused to take a polygraph test. Morphew claimed that police never asked him to take one, and insisted he has consistently made himself available to law enforcement.
But Suzanne's brother says he wants Morphew to take the test. In the Fox News interview, Moorman said he had not been in contact with his sister's husband or daughters since shortly after Suzanne disappeared, and addressed Barry Morphew directly:
"Please, Barry, if you could see this, I would really love it if you would take the time to revisit the authorities and go over everything once again … Take a voice analysis and a lie detector test and clear yourself," Moorman said.
"Put my mind at ease and everybody out there's mind at ease if you want to shut the rumors down. That's the way you do it. You need to find your wife. That should be your only goal is to find your wife and whatever you're asked to do by the authorities is what you should. If you're not guilty, step up to the plate."
Moorman reportedly said that while he is not optimistic that Suzanne is still alive, he is determined to find out what happened to her.
"My sister was just the sweetest person ever and anyone would have been happy to be friends or neighbors with her," Moorman said.
Anyone with information about Suzanne Morphew's whereabouts is urged to call the Colorado Bureau of Investigation's tip line at (719) 312-7530. 
Read more of CrimeOnline's extensive coverage of the Suzanne Morphew case here.
For the latest true crime and justice news, subscribe to the 'Crime Stories with Nancy Grace' podcast.