Investigators are continuing to search for a missing United Airlines executive who has not been seen in nearly a month, and new information obtained from police records suggests Jake Cefolia may have been seen after he was captured on gas station surveillance video.
Cefolia, of Elmhurst, Illinois, was reported missing on August 8. The 49-year-old is the Senior Vice President of Worldwide Sales at United Airlines, and did not report in for work remotely on August 7, which a co-worker said was unexpected. According to police records obtained by CrimeOnline, Cefolia's friends and family members have not heard from him or seen him since August 6, though a man fitting Cefolia's description was seen on video at a gas station in Elmhurst on the morning of August 7.
Cefolia's Range Rover was found in a parking lot adjacent to the Waterfall Glen Forest Preserve in unincorporated DuPage County on August 8. As CrimeOnline previously reported, investigators did not find anything suspicious in Cefolia's car and launched a search of the area the night the vehicle was found abandoned. That and several subsequent searches in the forest preserve have not led to any further evidence connected to Cefolia's disappearance.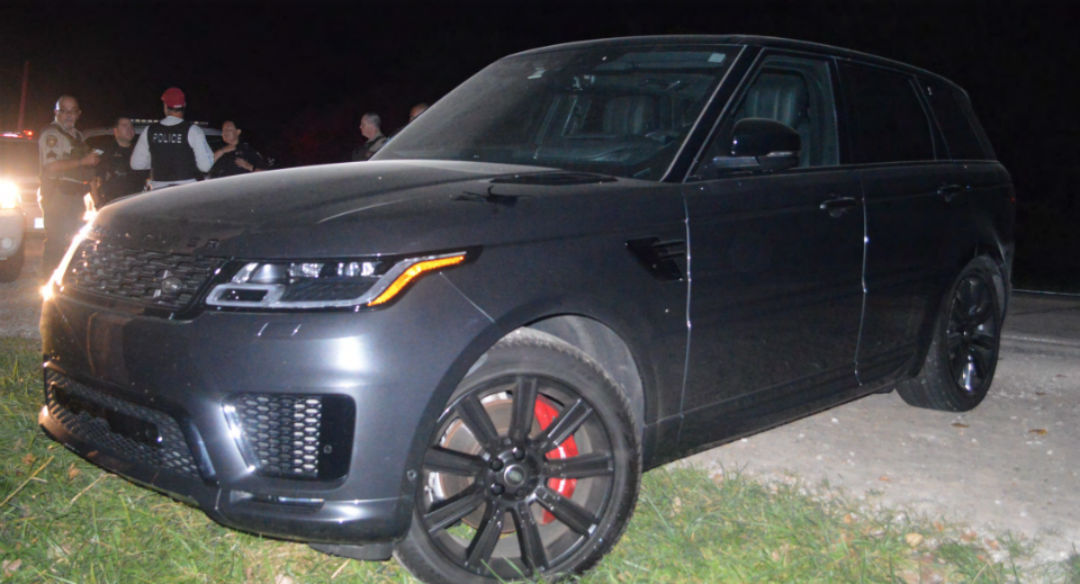 Police records from the missing persons investigation show that detectives interviewed a number of Cefolia's family members and associates, including his ex-wife — the first to report him missing — his sister, a co-worker, his realtor and friend, and two girlfriends. Some of those interviewed expressed concern that Cefolia had been drinking excessively, and both his ex-wife and one of the girlfriends told police that Cefolia had talked about unplugging and "going off the grid," as his ex-wife said, but the report does not indicate he had any immediate plans to do this.
READ MORE: Surveillance video shows missing United Airlines executive Jake Cefolia at gas station; police docs reveal new details about the investigation
Detectives interviewed one of Cefolia's co-workers, who was reportedly at Cefolia's home on the evening of August 6. That same evening, Cefolia's son went to his father's home for dinner, and reportedly said that Cefolia appeared to be quite drunk.
When Cefolia's ex-wife went to his home on August 8 to check on Cefolia, after she had been unable to reach him by phone, she found a note left on the door, by the same co-worker who saw him on the evening of August 6. The report does not specify what the note says, and the co-worker has not responded to requests for an interview.
According to the police records, the co-worker told investigators that he checked the United Airlines flight logs on Friday due to Cefolia's unexpected absence from work. As previously reported, Cefolia had flown to San Francisco earlier in the week to spend time with a girlfriend on her birthday. He traveled there for only one night, and returned on August 5. The police records show that Cefolia and the girlfriend in San Francisco had recently broken up or were in the process of breaking up. The status of their relationship at the time of his disappearance is unclear, but Cefolia is believed to have been dating another woman, who appears to live locally to Elmhurst, and who told police that Cefolia stopped communicating on August 6.
The records also show that Cefolia had contact with police on August 6, two days before he was reported missing. The report includes only a notation about this, and does not include any details about the type of contact.
As CrimeOnline first reported, Cefolia is the subject of an Elmhurst police investigation that began before he went missing. Authorities have not publicly commented on the nature of the criminal investigation, and Cefolia has not been charged with any crimes. A FOIA request for records pertaining to the criminal investigation was denied. A lawyer for the City of Elmhurst wrote in a letter that the "release of any part of the records would interfere with pending or actually and reasonably contemplated law enforcement proceedings."
The police report shows that a neighbor who lives across the street told detectives that he may have seen Cefolia's vehicle leaving the driveway at around noon on August 7, more than two hours after Cefolia's last confirmed sighting at the Elmhurst gas station that morning. The neighbor told police he was "60-70% sure" he saw Cefolia's car pulling out of the driveway, but could not recall any other specifics, including whether Cefolia appeared to be carrying luggage.
Below is surveillance video taken at the gas station on the morning of August 7. A man believed to be Cefolia appears around the 3-minute mark.
CrimeOnline will continue to update this developing story.
For the latest true crime and justice news, subscribe to the 'Crime Stories with Nancy Grace' podcast. Listen to the latest episode: