New details have been released in connection with the death of Fort Hood soldier Vanessa Guillén, including how three soldiers delayed the investigation.
As CrimeOnline previously reported, 20-year-old Guillén was last seen alive on April 22 at around 1 p.m. at the Regimental Engineer Squadron Headquarters, 3rd Cavalry Regiment, in Fort Hood, Texas.
Guillén left behind her car keys, barracks room key, identification card, and wallet in a small armory room, where she worked.
A witness saw Guillén walk to an adjacent arms room, where Fort Hood soldier Aaron Robinson was working on April 22. She never came out of the room.
Doomsday death & deception: Nancy Grace investigates "Cult Mom" Lori Vallow. Inside sources reveal brand new bombshell information. Click here to watch. 
According to the Guillen's family attorney, Natalie Kwaham, Robinson bludgeoned Guillén to death in the arms room, then had his girlfriend, Cecily Aguilar, help him bury her near the Leon River in Bell County.
ABC reports that when Guillén was reported missing, investigators started building a case around Robinson. They were thrown off when three soldiers said they saw Guillén at a different time than she actually left her work station, according to Maj. Gen. Donna Martin, the Army's provost marshal
"They filled out affidavits that said they had seen Vanessa at a different time from when she had actually departed the other arms room. So that gave … essentially an instant alibi for Spc. Robinson, even though they had not really known the correct time of when she had actually departed and headed to the parking lot. The trail went cold for about a month."
Investigators turned their attention back to Robinson after learning he contacted Aguilar numerous times on the evening and night of April 22. He told authorities he stayed at Aguilar's home all night, but phone records indicated otherwise.
Cecily Aguilar Complaint in… by Leigh Egan
According to a criminal complaint, Robinson hid Guillén's body in a Pelican case, stored it to the side of the armory room, then left the base to buy supplies. He returned that evening and took the case to the Leon River area.
Robinson later determined that he couldn't dispose of Guillén himself and in turn, contacted Aguilar and asked her to help. Both Robinson and Aguilar drove to Leon River, then allegedly used a machete to hack Guillén's body apart.
On April 26, the suspects returned to Leon River wearing hairnets and gloves. They used cement to encase Guillén's body parts and lime and rocks to get rid of the evidence. They buried the hairnets and gloves at the crime scene, then drove home and burned the clothes they were wearing that day.
"Vanessa's sister Mayra was arriving at the base; while was looking for her sister, they were dismembering her body," Kwaham said during a previous "Crime Stories with Nancy Grace" episode.
After leaving the scene, the suspects allegedly threw the machete, hammer, and Guillén's cellphone from a car window.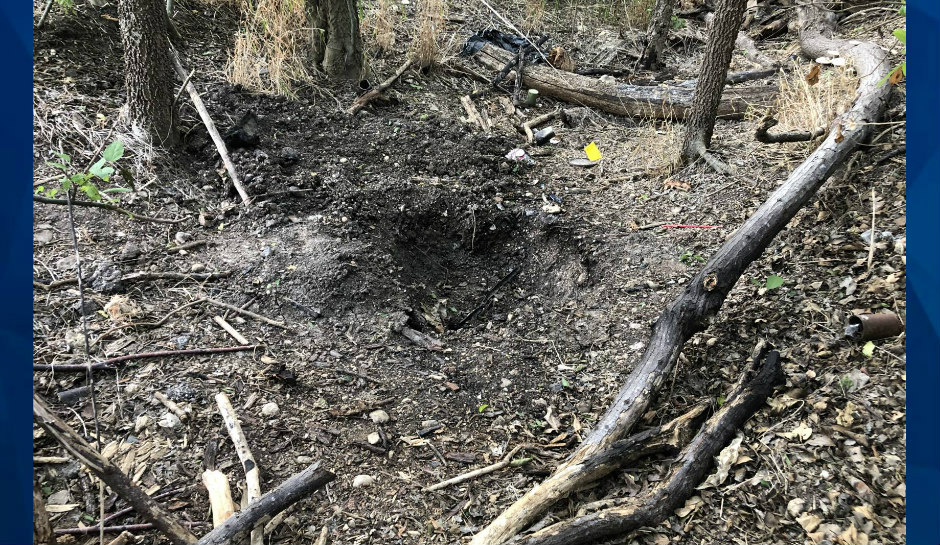 Although two witnesses saw Robinson leaving the base on April 22 with a Pelican case, no warrants were taken out until after investigators found the remains.
"He was not in police custody because of [how] the legal process works," Martin told ABC.
In July, authorities attempted to detain Robinson, who had been given orders to stay confined to the base during the investigation. The soldier fled with authorities in pursuit.
"He gets in a vehicle and he flees and he leaves Fort Hood," Martin said.
Robinson eventually started running on foot, but when police surrounded him, he pulled out a gun and shot himself in the head. It's still unclear how he obtained the weapon.
"I can tell you, was not a government weapon. So he did not get it from his arms room," Martin added.
Watch the full Vanessa Guillén story on "20/20" Friday at 9 p.m. ET on ABC.
Read all of our Vanessa Guillén coverage here.
For the latest true crime and justice news, subscribe to the 'Crime Stories with Nancy Grace' podcast.
Join Nancy Grace for her new online video series designed to help you protect what you love most – your children.
[Feature Photo: Vanessa Guillén/Handout]