A trial began Friday for in Dawson County, Nebraska, against a woman accused of luring a Tinder date to her death.
As CrimeOnline previously reported, Bailey Boswell, 26, is accused of conspiring for weeks with her boyfriend, Aubrey Trail, 52, to lure in Sydney Loofe, 24. Boswell is accused of enticing Loofe to meet up for dates after meeting her on Tinder, a dating app.
Boswell is currently on trial for first-degree murder, conspiracy to commit murder, and improper disposal of human remains. Trail's trial concluded last year. He slit his own throat while in court after hearing the verdict and was rushed to the hospital.
He survived after screaming "Bailey is innocent," during his trial. In December, Trail will find out whether he'll spend life behind bars or get the death penalty.
Doomsday death & deception: Nancy Grace investigates "Cult Mom" Lori Vallow. Inside sources reveal brand new bombshell information. Click here to watch.
During opening statements for Boswell's trial, Assistant Attorney General Sandra Allen said that three women were prepared to testify about Trail's twisted obsession with torture and murder, and how he claimed himself to be a vampire with numerous witches who gained power by killing people.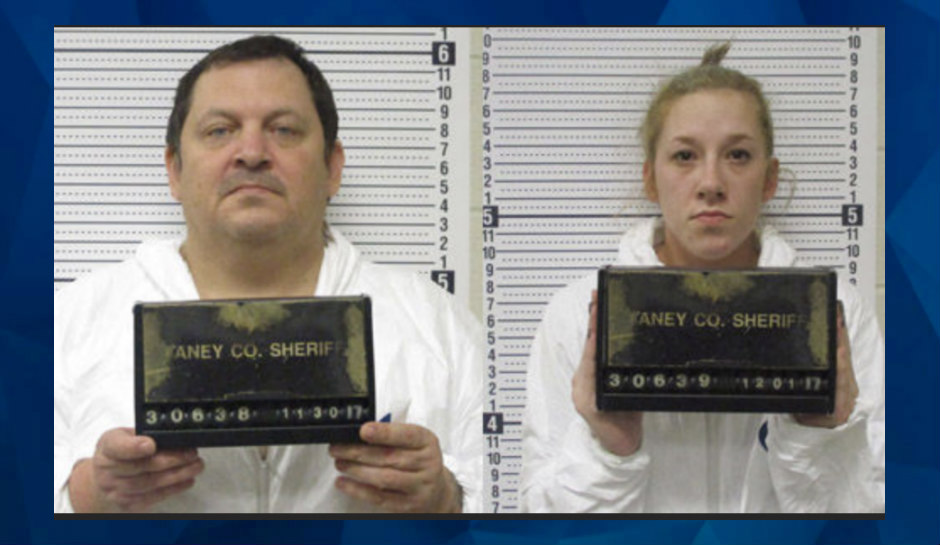 "They will tell you that Bailey Boswell got off sexually talking about those kinds of things," Allen said. "Some of these people are just pieces of the puzzle. And they might not make sense when you hear them individually,"
According to the prosecution, the three women scheduled to testify will explain how both Boswell and Trail had rules set forth for them, including discussions about torture and sex, no clothes allowed to be worn in their apartment, wearing dog collars, drinking from a dog bowl and group sex participation.
One of the women, who testified at Trail's trial, said she was told to call Trial "daddy" and refer to Boswell as "queen witch." She was also told she could gain power by killing someone, the Omaha World-Herald reports.
Loofe disappeared on November 15, 2017, during a second date with Boswell. After the first date, Loofe told friends she had found her dream girl. Boswell previously said that she spent the first date with Loofe while they "drove around Lincoln, smoked weed [and] had a great time."
The following day, the pair went on the second date. After Loofe failed to show up to work at a hardware goods store, her mother called police, which eventually led investigators to Boswell and Trail.
Boswell initially posted a video on Facebook, explaining that she dropped Loofe off at a friend's house after their second date and made plans to go to a casino for a third date. The Facebook post was eventually deleted.
Trail also initially denied harming Loofe, claiming that he was a thief but would never harm a woman.
"I do what I do, be it, if I'm a thief, I'm a thief. But I'll be goddamned, I've never killed anyone in my life. I've never hurt a female in my life. So take that for whatever the hell it's worth."
After collecting evidence during the investigation, authorities arrested the pair on November 30, 2017. Trail ended up confessing that he strangled Loofe with an extension cord, then buried her body with the help of Boswell. Her body parts had been cut up with a "fine-toothed saw."
Loof was eventually found on a rural road in central Nebraska. Her body parts were chopped up and placed in several different trash bags.
Trail later told the Lincoln Star that Loofe's death was an accident that happened while holding an object inside the victim's mouth, unintentionally killing her during fantasy sexual role-playing. Trail reportedly said he never contacted police since he didn't think anyone would believe him, given his alternative lifestyle.
Bailey Boswell's attorney,  Todd Lancaster, told the jurors that the case against Boswell was "weak," adding that everyone should look closely at the evidence.
"Remember when you start getting emotional, when you start getting upset about this, think about why the state's giving you that evidence," Lancaster said. "It's because their case is weak and they want to rile your emotions up."
"They're going to assault you with those pictures. Ask yourself, is it because their evidence is not strong?"
Allen argued that cellphone footage placed the pair in the area of the crime scene and store receipts showed they purchased incriminating items. Allen added that the pair bought duct tape, a saw, pots and pans, and trash bags before Boswell's November 15 date with Loofe.
Boswell will possibly face the death sentence if convicted.
Check back for updates.
For the latest true crime and justice news, subscribe to the 'Crime Stories with Nancy Grace' podcast.
Join Nancy Grace for her new online video series designed to help you protect what you love most – your children.
[Feature Photo: Syndey Loofe/Tumblr]