A white Texas man may have disguised himself as a Black man to ambush his ex-girlfriend at her workplace, where he shot her in the head and repeatedly stabbed her, according to the Dallas Morning News.
Alyssa Burkett, 24, died at the scene from her injuries, an affidavit says.
Andrew Charles Beard, 33, turned himself in last week after Carrollton police obtained a warrant for his arrest. He was charged with murder and ordered held on a $1,000,000 bond, according to jail records.
How do you protect your children from predators? Join Nancy Grace and a team of world-class experts for the online course 'Justice Nation: Crime Stops Here'.
Burkett and Beard had been involved in a contentious custody battle over a 1-year-old child, and Burkett was awarded custody of the child on September 30, the Morning News said. Burkett's mother, a co-worker, and her current boyfriend told police that she had said she was afraid of Beard and worried that he would try to kill her. The child is safe and in the custody of Child Protective Services, police said.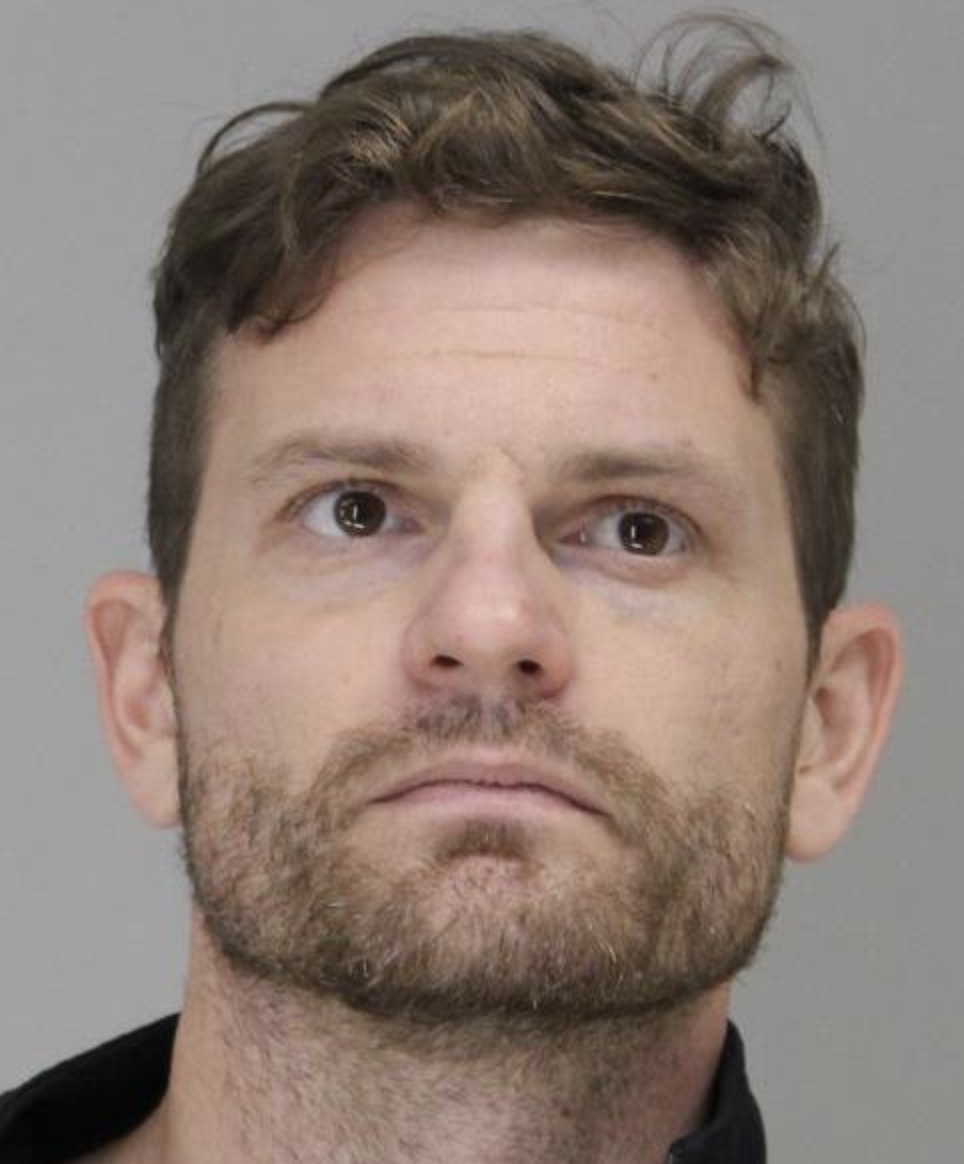 The boyfriend also said that she thought Beard had been tracking her because he appeared to know where she was at almost all times. According to the affidavit, police found a tracking device on Burkett's car, and the boyfriend found one on his car as well. When executing a search warrant at Beard's home, detectives found more of the same type of tracking devices.
Witnesses told police that they saw a man park in front of the Greentree Apartments, where Burkett was a manager, just after 9 a.m. on October 2 and fire a gun at Burkett's car. When police arrived, Burkett's co-workers were trying to treat her on the front steps of the apartment office. She had a gunshot wound to the head and multiple stab wounds to her arms and torso, according to the newspaper.
Witnesses described her assailant as about 6 feet tall, between 150 and 170 pounds, wearing all black clothing and a face covering, the affidavit said. Two of the witnesses told police they saw the side of his face and that he was a Black man.
The affidavit describes  search results of multiple vehicles associated with Beard. Beard's car contained a grocery bag, filled with several trash bags, inside a diaper bag. One of the trash bags contained a serrated knife, a flathead screwdriver, and two bottles of a dark brown liquid makeup foundation. Another bag contained a pair of work boots cut into pieces, smelling like bleach.
Investigators also found a bag filled with makeup wipes with a brown substance on them and a small metal cylinder that appeared to be the cap to a makeup brush, the affidavit said.
Detectives later found a 2004 Ford Expedition in an alley less than a mile from Beard's home and 27 miles from the crime scene. Inside, they found a dark hair with what appeared to be dried blood on it and a fake beard with what appeared to be dark brown makeup inside. Surveillance footage showed the SUV driving toward the alley about 45 minutes after the shooting, according to the arrest warrant.
When police contact the owner of the Expedition, she told them she had sold the car on September 26 over Craigslist. The man who picked it up arrived in a silver van, she said, and he was about 6 feet tall, 190 pounds, and wore a face covering and a hat.
Residents told police that the Expedition appeared in the alley a few days before the shooting and that at one point, a silver van was parked near it. Police have not located the silver van, but the warrant notes that trails and open areas connect the alley to Beard's home.
For the latest true crime and justice news, subscribe to the 'Crime Stories with Nancy Grace' podcast:
Join Nancy Grace for her new online video series designed to help you protect what you love most – your children.
[Featured image: Alyssa Burkett/GoFundMe]