The grandfather of a young Florida mom is hoping for a miracle after his granddaughter's boyfriend allegedly tortured her and her infant daughter.
In an exclusive interview with CrimeOnline, Ron Walker said his great-granddaughter, 1-year-old Leianna, is "hanging in there" after a brutal attack carried out, according to police, at the hands of her own father.
"She's getting better day by day," Walker said, adding that the tot is still in ICU with numerous tubes hooked up to her.
Doomsday death & deception: Nancy Grace investigates "Cult Mom" Lori Vallow. Inside sources reveal brand new bombshell information. Click here to watch.
The child's mother, 22-year-old Aliza Walker, is not faring as well. She remains in ICU in critical condition at Broward Medical Center.
As CrimeOnline previously reported, Pierre Gabriel Francois, 29, is accused of not only attacking his girlfriend and baby but his own mother as well.
Francois' mother told police she was attacked early morning on December 14 while she inside her Fort Lauderdale home with her son, her son's girlfriend, and her infant granddaughter.
The victim woke up after hearing her son punching walls. When she asked him to stop, his temper flared as he grabbed a piece of wood and started hitting her over the head, a police report states.
"[The suspect was] screaming for her to stop hurting his mother while she was attempting to tell him that she is his mother," the police report read.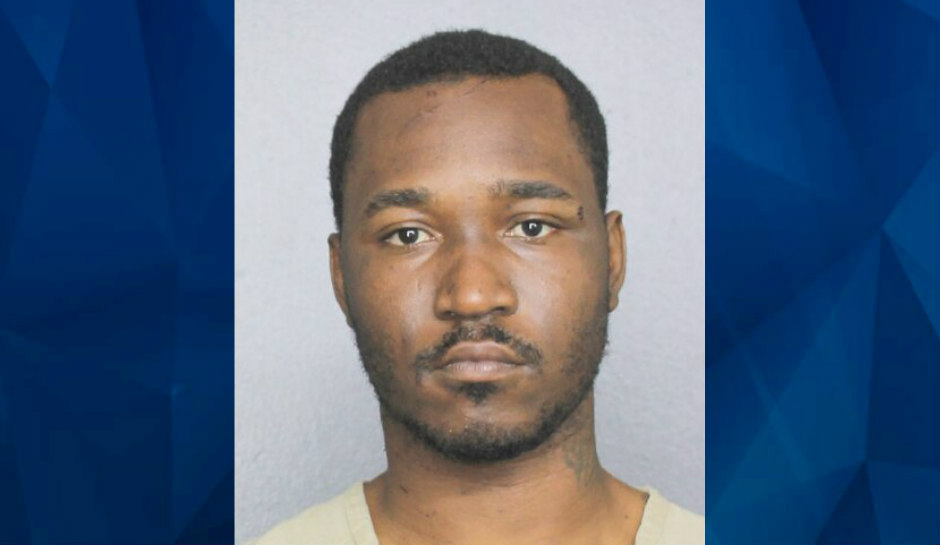 The victim tried to defend herself but ended up with injuries on both her arms and a dislocated thumb. Afterward, Francois demanded that his mother stay put, according to the police report. The woman said she then heard Aliza, who was holding Leianna in her arms, scream, "don't hit us!"
When Francois allegedly turned his anger toward his girlfriend, it gave his mother the opportunity to escape and run to a neighbor's home for help.
Authorities arrived and found Leianna facedown in the front yard while Francois was attempting to escape. Officers eventually caught the suspect and detained him.
According to police, Leianna sustained a traumatic head injury after Francois possibly threw her from a window. He also bit off half of the baby's nose, police said.
Inside the home, authorities found Aliza covered in her own blood, with her throat sliced and eye wounds. Investigators said Francois plunged a knife into both of his girlfriend's eyes.
Broward Assistant State Attorney Eric Linder said that the victim will not be able to see again. Walker, however, said there is hope. An ophthalmologist told the family that restored eyesight could be a possibility several years down the road, but at this point, Aliza is still battling to stay alive.
"He bit her, hit her, stabbed…did everything he could to hurt her," Walker said, referring to Francois' attack on Aliza.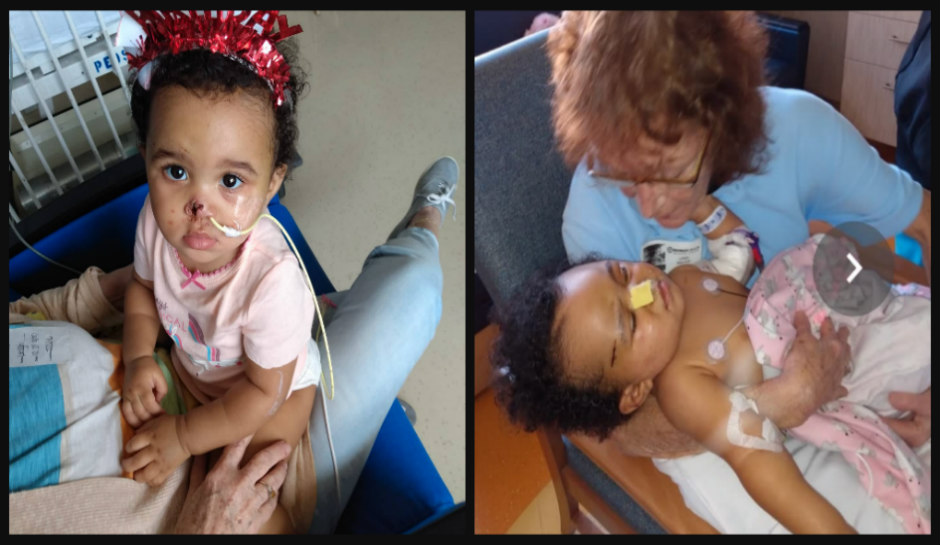 Walker said the couple had been together for about four years. During that time, he didn't see any red flags in the relationship. He said everything appeared "normal" and he had only seen the pair in a few minor squabbles here and there, but nothing out of the ordinary.
"If I would have seen something, this wouldn't have happened," Walker said. "Everything seemed OK when they were at the [our] house."
Meanwhile, family members set up a GoFundMe page for Aliza and Leianna, in hopes that it can help them with ongoing medical treatment. The family is also asking the public for prayers.
"We can use all the prayers we can get," Walker said.
Francois is facing charges of attempted murder and aggravated battery with a deadly weapon. He remains behind bars with a $550,000 bail.
For the latest true crime and justice news, subscribe to the 'Crime Stories with Nancy Grace' podcast. Here is our latest episode.
Join Nancy Grace for her new online video series designed to help you protect what you love most – your children.
[Feature Photo: Aliza Walker and Leianna/Family Handout]